$500k to invest – what strategy to employ? Where to buy?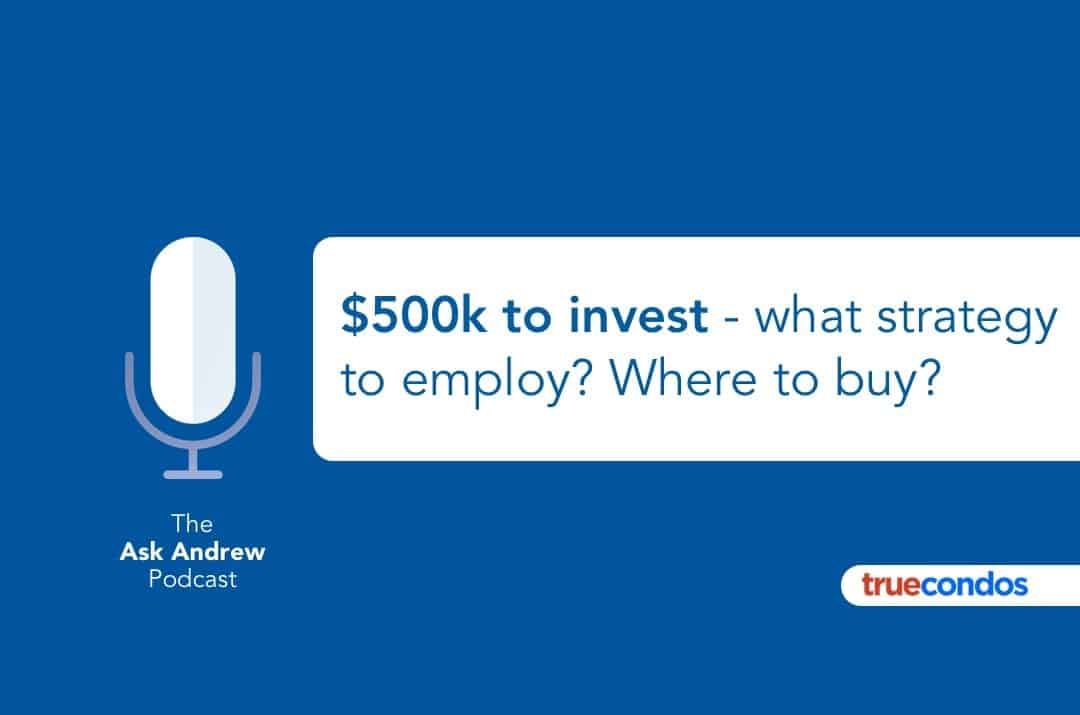 Andrew speaks with seasoned real estate investor, Alex, who is just getting into condos. They discuss:
What is the future of the market in the next 5 years.
What is the current pricing for the new condo launches in the core?
How does toronto compare to other major cities in north america?
What is the best type of unit to buy? 1 bed vs. 2?
Investing in Hamilton condos?
Invest in a company or buy in your own name?
[popup_trigger id="36861″ tag="button"]Ask a Question[/popup_trigger]