Arte Residences
| | |
| --- | --- |
| Developer | Emblem Developments |
| Address | 89 Dundas Street West, Mississauga |
| Neighbourhood | Cooksville |
| Number of Storeys | 18 |
| Number of Units | 427 |
| Occupancy Date | TBA |
| Maintenance Fees | TBA |
| Priced From | TBA |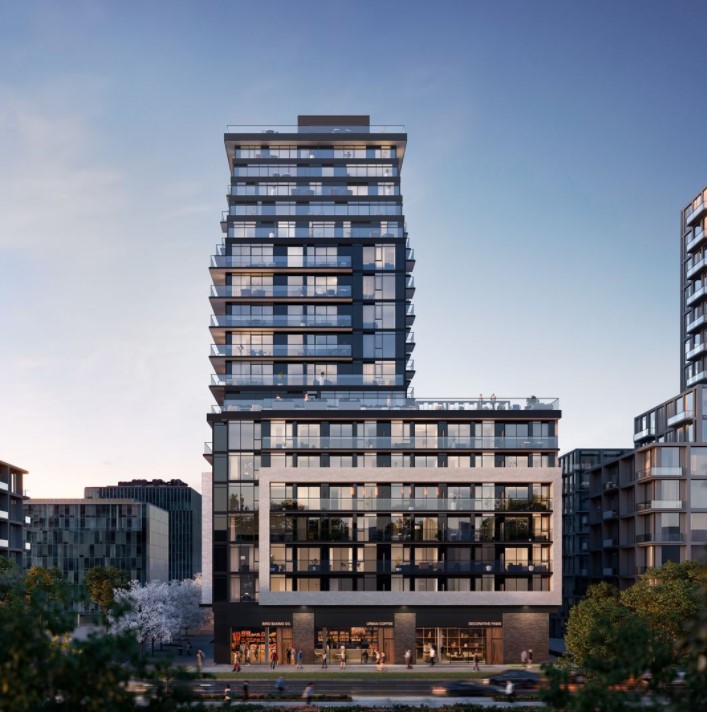 About Arte Residences
Arte shows care for composition, an aspiration to form and a decisive rejection of convention. It is a denouement of the past, and a revolution decisively lead by the most interesting, talented and influential artists of the present. Arte's 18 storeys of bold, creative and thoughtful design transcend the ordinary to become a powerful monument of contemporary luxury.
With a bold fusion of indoor and outdoor amenities, Arte embraces new solutions and eschews traditional labels. It is a reimagining of the way we work, live and play; a hallmark of cutting-edge design. Arte is set to become the emblem of luxury south of Square One.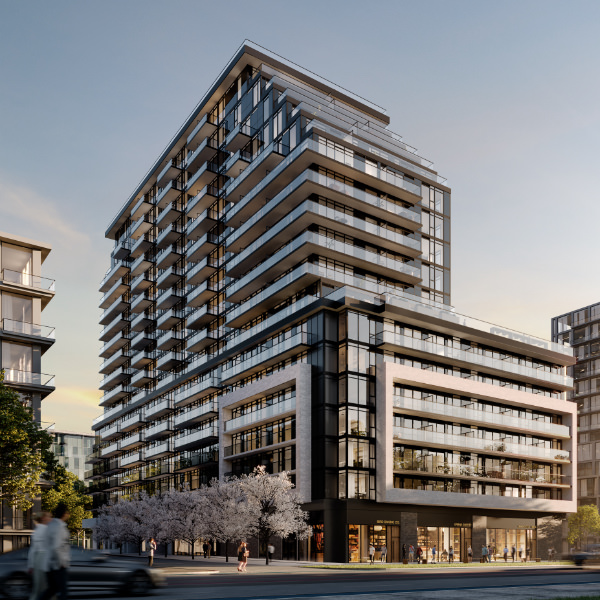 Arte Residences Location
In the heart of Cooksville, and with easy access to an extensive network of major highways, walkable streets and bicycle paths, Arte places its residences within close proximity to everything.
Dundas Connects
Cooksville is set for major change and revitalization through the extraordinary Dundas Connects project. This master plan will beautify the Dundas corridor, transforming it into a vibrant, dynamic street that nourishes a growing population and encourages a healthy lifestyle.
Hurontario LRT
Cooksville's status as a transportation hub will be enhanced by the new 18 km Hurontario Light Rapid Transit (LRT) line, now under construction. With 19 stops, it will connect to the existing Cooksville GO Station—only one stop away from Arte—and enable access to the entire GTA. Arte is only 300 metres from the future Dundas LRT stop, and a quick five stops from Square One. Enjoy convenient connectivity to all shops, restaurants, cafes and cultural programming that you could ever desire.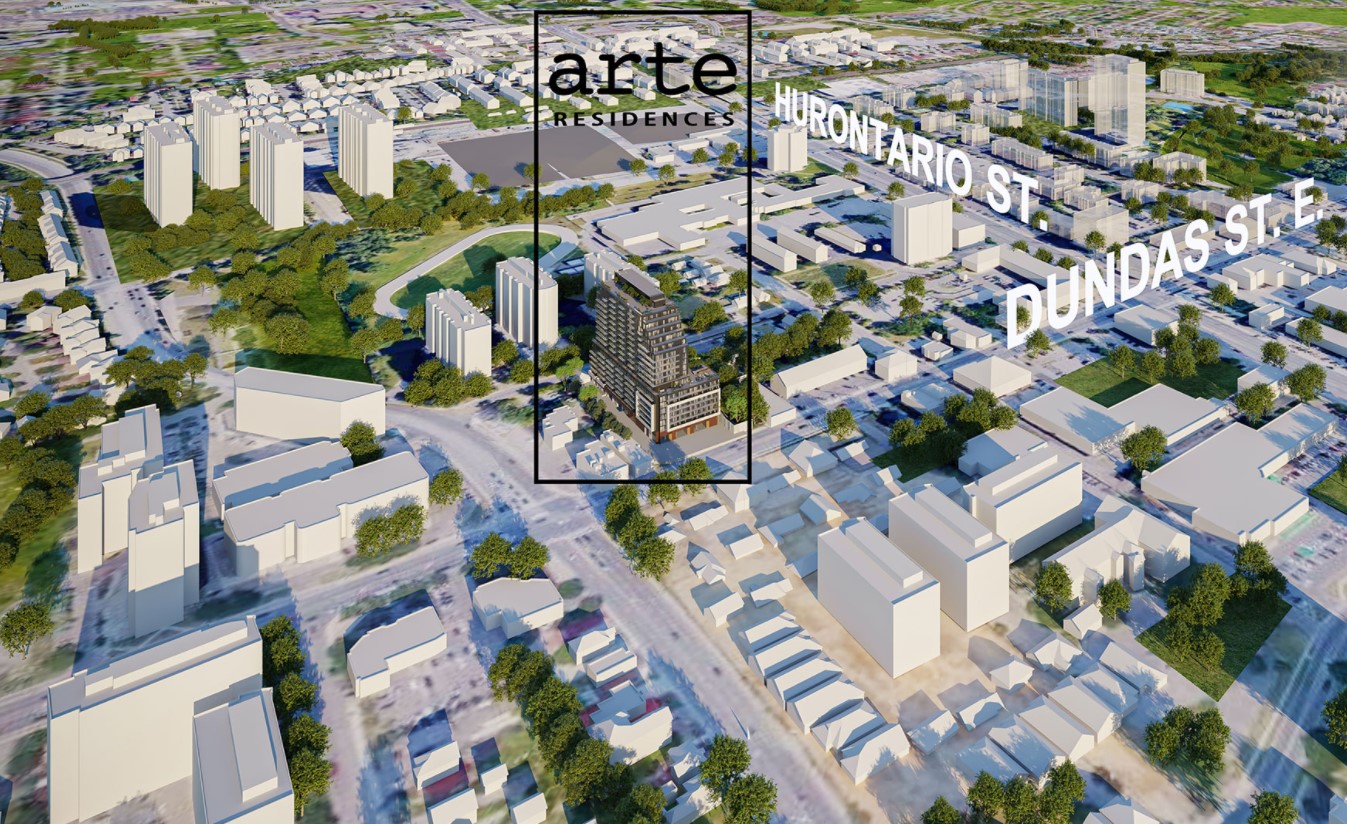 About the Developer
GTA with a focus on developing high-rise residential buildings. Our current development portfolio consists of over 3,000 residences representing over $1.8 billion of development value.
Believing exceptional design is the difference between a space that feels right and one that provides no connection, there is an unwavering commitment to obsess about the design of every space within an EMBLEM project from the inside to the outside. The EMBLEM team is led by founder and Canadian businessman, Kash Pashootan, and comprises experienced professionals in Construction, Development and Finance who are able to execute the EMBLEM vision from theory to final product.
How do I reserve a unit in this project?
After you review the floor plans and prices, if you know what suites you are interested in, you may reserve a suite online using our online reservation worksheet form at https://truecondos.com/worksheet.
Does filling out the worksheet form mean I'm committing to buy a suite?
No it is not a formal commitment, it is an expression of interest and the first step you must take if you are thinking about getting a unit in this project.
What does it mean that Andrew la Fleur is a "Platinum Agent"?
Platinum agents are the top selling agents who get preferred status with developers and first access to new projects before regular agents and the public.
Andrew la Fleur has been a top-selling pre-construction agent since 2007, and during this time he has achieved platinum status with many of the top builders and sales companies in the Greater Toronto Area.
For more information on about Platinum agents see this article: https://truecondos.com/5-things-to-know-about-buying-a-condo-with-a-platinum-vip-realtor-real-estate-agent/
How does it benefit me as a buyer to work with Andrew la Fleur as my Platinum Agent?
Working with me as your Platinum agent gives you several benefits
You get the

highest level of access

in the building

You pay the

lowest possible price

for the unit (prices are typically increased significantly after the Platinum sales event)

The best possible

incentives

I do not represent the builder. I represent you. You benefit from my expertise of being a top selling pre-construction agent and investor myself since 2007.

Access to my personal network of mortgage brokers, lawyers, property management, HST rebate services, handymen and much more.

My services to you as a buyer are

free
Do I get a cooling off period? What is it for?
Yes, after you sign the contract to purchase a suite you will have a standard 10-day cooling off period. It's 10 calendar days, not business days from the time you sign.
The 10 days are primarily for 2 things: 1) to have a lawyer review your contract with you if you wish and 2) to get a mortgage pre-approval letter
Do I need to have a lawyer?
You don't need to have a lawyer at the moment that you sign the agreement, however I always recommend that you have a qualified lawyer review your agreement of purchase and sale after you sign and during your 10-day cooling off period.
Not sure who to talk to? Don't worry – getting a lawyer is something I can help you with. Contact me for more details.
Do I need to have a mortgage pre-approval to buy?
95% of all builders will require you to provide them with proof of financing capability in order to purchase. This is not required before you sign a contract, but it is usually required within 60 days of signing.
Not sure where to begin? Don't worry – getting a mortgage pre-approval is something that I can help you with. Contact me for more details.
Do the prices include HST?
If you are purchasing for yourself and plan to move in, then yes, prices include the HST and there is nothing you will have to pay at final closing.
If you are purchasing as an investment rental property, then you will have to pay approximately 7.8% of the purchase price as HST on final closing.
This money is remitted to the CRA and as an investor renting out your property you can apply to the CRA immediately to get this money back. It usually takes about 1 month to get your rebate back.
For more information on the HST, see here:
https://truecondos.com/tag/hst-rebates/
Contact me for more details.
What are my closing costs on a pre-construction condo?
Closing costs on a pre-construction condo will vary greatly depending on the actual purchase price of the unit you are buying, but it also depends on the builder, the city that you are buying in, and the type of unit that you are buying.
Roughly speaking in Toronto you can expect to pay approximately 3-5% of the purchase price in closing costs when purchasing a brand new condo.
Check out this article for more info on closing costs:
https://truecondos.com/5-things-to-know-about-closing-costs-when-investing-in-a-pre-construction-condo/
Contact me for more details
Are there any 'hidden' costs when buying a pre-construction condo?
No, there are no hidden fees when buying pre-construction condos because all fees must be disclosed in the agreement of purchase and sale. All purchasers have 10 days to review the agreement and have a lawyer advise them on the exact closing cost amounts. If you need a lawyer to help you we can suggest to you to several expert law firms that will review your agreement in detail.
Is it possible to assign my condo? How much is the assignment fee?
Most condo builders do allow you to sell your unit before the building is complete. This projcess is called selling by "assignment".
There is usually an assignment fee and a legal fee associated with selling. Costs can range from $1000-7000. Contact me for more details.