Distrikt Trailside 2.0 Condos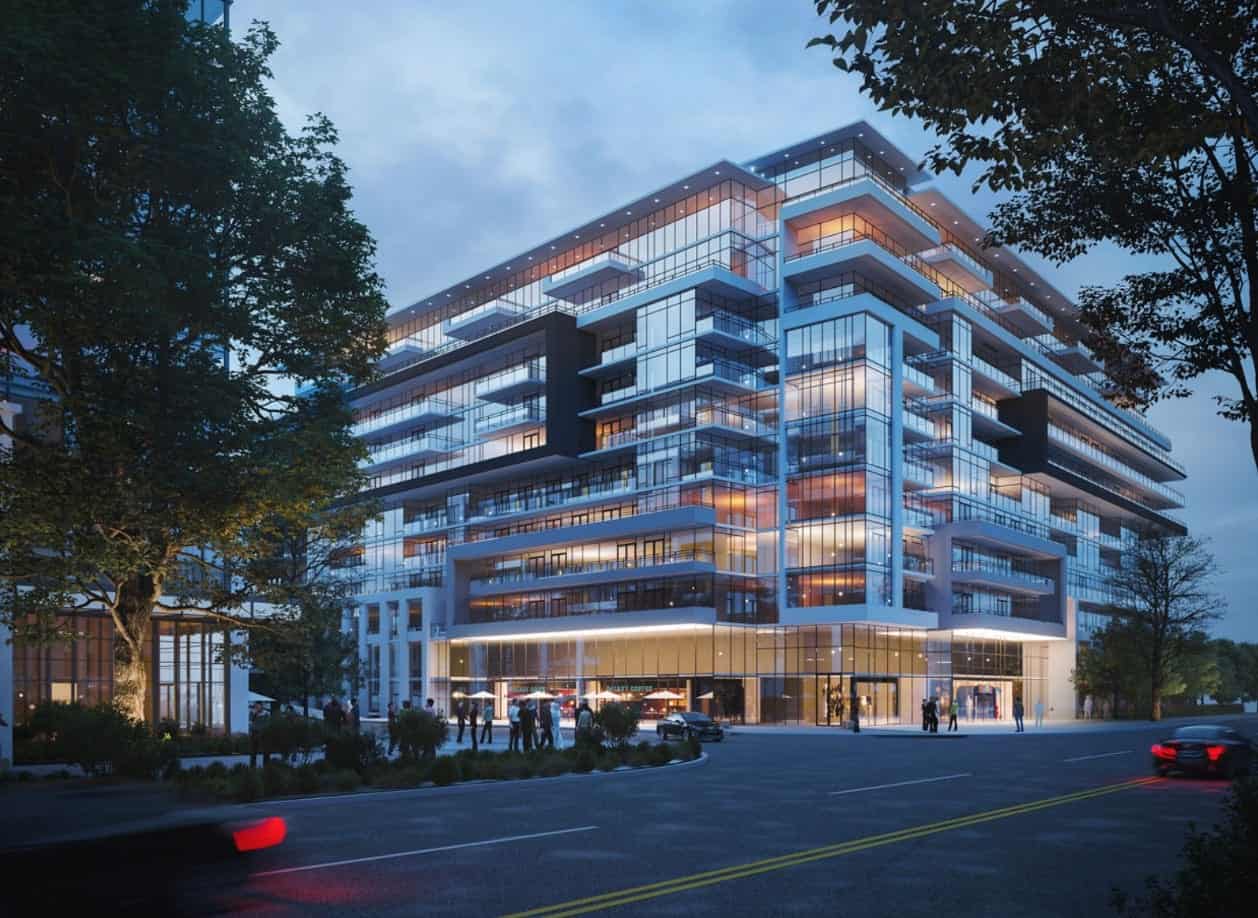 | | | | |
| --- | --- | --- | --- |
| Developer | Distrikt Developments | Number of Units | 333 |
| Address | 407 Dundas Street W | Occupancy Date | TBA |
| Area | Oakville | Deposit | 15% Before Occupancy |
| Number of Storeys | 10 | Priced From | the $400,000s |
About Distrikt Trailside 2.0 Condos
Distrikt Trailside 2.0 Condos is a community made up of two condos plus a separate block of townhomes that come as both condo and freehold format. Distrikt Trailside Condos come in a variety of suite types as well, featuring both one and two-floor units. This is an opportunity for buyers, investors, families, and couples alike.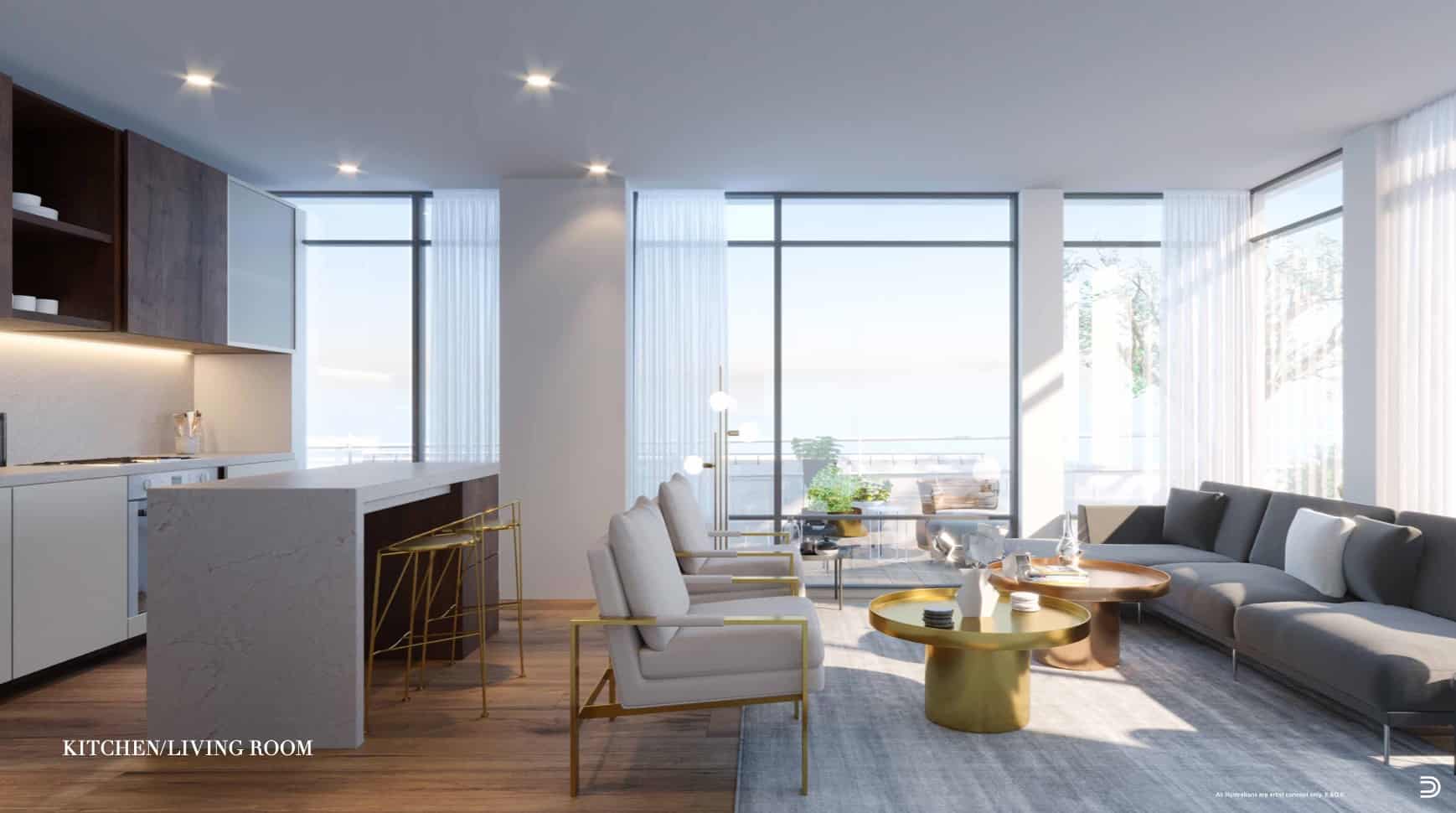 Distrikt Trailside Condos Location
Distrikt Trailside Condos is located 407 Dundas Street West near Neyagawa Blvd in Oakville, ON. An area that is on the cusp of growth, it is currently car-dependent for most errands to be done within the neighbourhood. As new condos, such as Distrikt Trailside Condos, begin to rise in Oakville the surrounding area will improve as well.
Recreation
Nearby parks and recreation include Neyagawa Park, Harman Gate Park, North Park and Old Oak Park. As for recreation, Distrikt Trailside Condos is within walking distance of the Sixteen Mile Sports Complex equipped with four rinks for both competitive and recreational hockey as well as skating lessons. In addition, the famous Glen Abbey Golf Course is also a short drive away from Distrikt Trailside Condos.
Shopping & Restaurants
As mentioned before, Distrikt Trailside Condos is in a growing area that will soon have plenty of amenities within a short walking distance. However, as of now at Neygawa Blvd and Dundas St W, there are several restaurants and grocery stores to choose from including ranging from Tim Hortons to privately-owned Asian restaurants and pub-fare.
Distrikt Trailside Amenities
Distrikt Trailside Condos comes finished with state-of-the-art amenities that will make residents proud to call Distrikt Trailside home. This includes a fully-equipped fitness facility, a party room, a beautiful and welcoming lobby, and a rooftop terrace with incredible views.
• 6-acre development site
• Over 15,000 sq ft of beautifully designed indoor and outdoor amenity space
• Ground floor Lifestyle Retail programmed for future cafe, gallery or studio
• Grand lobby with double-height ceilings
• Over 40 visitor parking spots
Distrikt Trailside Finishes
Distrikt Trailside Condos is the perfect development for those looking to buy affordable housing in Oakville without comprising luxury and style. Finished top to bottom in high-quality materials, Distrikt Trailside Condos doesn't sacrifice luxury with custom Trevisana kitchens and other great features.
• Condominiums with 9ft ceilings, Lower and Upper Penthouses with 10ft ceilings
• 2-Storey Executive Suites with 11ft ceilings
• Traditional masonry craftsmanship with modern brass metal panel inserts throughout
• All terraces and patios equipped with gas and water bibs
• Trevisana designer kitchens and vanities imported from Italy
• Distrikt AI – Next-generation smart living
About the Developer
Distrikt Developments has been designing and constructing homes in the GTA for over a decade. Distrikt entwines design excellence with the best construction practices.
They use a hands-on approach in designing and building custom homes and have a reputation for collaborating to ensure each detail is executed as drawn, with attention to quality. This approach results in proven cost controls, streamlined scheduling, effective project management, and an overall project synergy that seldom exists on projects.
Distrikt Trailside Condos Frequently Asked Questions
How do I reserve a unit in this project?
After you review the floor plans and prices, if you know what suites you are interested in, you may reserve a suite online using our online reservation worksheet form at https://truecondos.com/worksheet.
Does filling out the worksheet form mean I'm committing to buy a suite?
No it is not a formal commitment, it is an expression of interest and the first step you must take if you are thinking about getting a unit in this project.
What does it mean that Andrew la Fleur is a "Platinum Agent"?
Platinum agents are the top selling agents who get preferred status with developers and first access to new projects before regular agents and the public.
Andrew la Fleur has been a top-selling pre-construction agent since 2007, and during this time he has achieved platinum status with many of the top builders and sales companies in the Greater Toronto Area.
For more information on about Platinum agents see this article: https://truecondos.com/5-things-to-know-about-buying-a-condo-with-a-platinum-vip-realtor-real-estate-agent/
How does it benefit me as a buyer to work with Andrew la Fleur as my Platinum Agent?
Working with me as your Platinum agent gives you several benefits
You get the

highest level of access

in the building

You pay the

lowest possible price

for the unit (prices are typically increased significantly after the Platinum sales event)

The best possible

incentives

I do not represent the builder. I represent you. You benefit from my expertise of being a top selling pre-construction agent and investor myself since 2007.

Access to my personal network of mortgage brokers, lawyers, property management, HST rebate services, handymen and much more.

My services to you as a buyer are

free
Do I get a cooling off period? What is it for?
Yes, after you sign the contract to purchase a suite you will have a standard 10-day cooling off period. It's 10 calendar days, not business days from the time you sign.
The 10 days are primarily for 2 things: 1) to have a lawyer review your contract with you if you wish and 2) to get a mortgage pre-approval letter
Do I need to have a lawyer?
You don't need to have a lawyer at the moment that you sign the agreement, however I always recommend that you have a qualified lawyer review your agreement of purchase and sale after you sign and during your 10-day cooling off period.
Not sure who to talk to? Don't worry – getting a lawyer is something I can help you with. Contact me for more details.
Do I need to have a mortgage pre-approval to buy?
95% of all builders will require you to provide them with proof of financing capability in order to purchase. This is not required before you sign a contract, but it is usually required within 60 days of signing.
Not sure where to begin? Don't worry – getting a mortgage pre-approval is something that I can help you with. Contact me for more details.
Do the prices include HST?
If you are purchasing for yourself and plan to move in, then yes, prices include the HST and there is nothing you will have to pay at final closing.
If you are purchasing as an investment rental property, then you will have to pay approximately 7.8% of the purchase price as HST on final closing.
This money is remitted to the CRA and as an investor renting out your property you can apply to the CRA immediately to get this money back. It usually takes about 1 month to get your rebate back.
For more information on the HST, see here:
https://truecondos.com/tag/hst-rebates/
Contact me for more details.
What are my closing costs on a pre-construction condo?
Closing costs on a pre-construction condo will vary greatly depending on the actual purchase price of the unit you are buying, but it also depends on the builder, the city that you are buying in, and the type of unit that you are buying.
Roughly speaking in Toronto you can expect to pay approximately 3-5% of the purchase price in closing costs when purchasing a brand new condo.
Check out this article for more info on closing costs:
https://truecondos.com/5-things-to-know-about-closing-costs-when-investing-in-a-pre-construction-condo/
Contact me for more details
Are there any 'hidden' costs when buying a pre-construction condo?
No, there are no hidden fees when buying pre-construction condos because all fees must be disclosed in the agreement of purchase and sale. All purchasers have 10 days to review the agreement and have a lawyer advise them on the exact closing cost amounts. If you need a lawyer to help you we can suggest to you to several expert law firms that will review your agreement in detail.
Is it possible to assign my condo? How much is the assignment fee?
Most condo builders do allow you to sell your unit before the building is complete. This projcess is called selling by "assignment".
There is usually an assignment fee and a legal fee associated with selling. Costs can range from $1000-7000. Contact me for more details.