ELLE Condos
| | |
| --- | --- |
| Developer | iKORE Developments Ltd. |
| Address | 1560 Brimley Road, Toronto |
| Neighbourhood | Scarborough |
| Number of Storeys | 15 |
| Number of Units | 250 |
| Occupancy Date | TBA |
| Maintenance Fees | TBA |
| Priced From | mid $400,000's |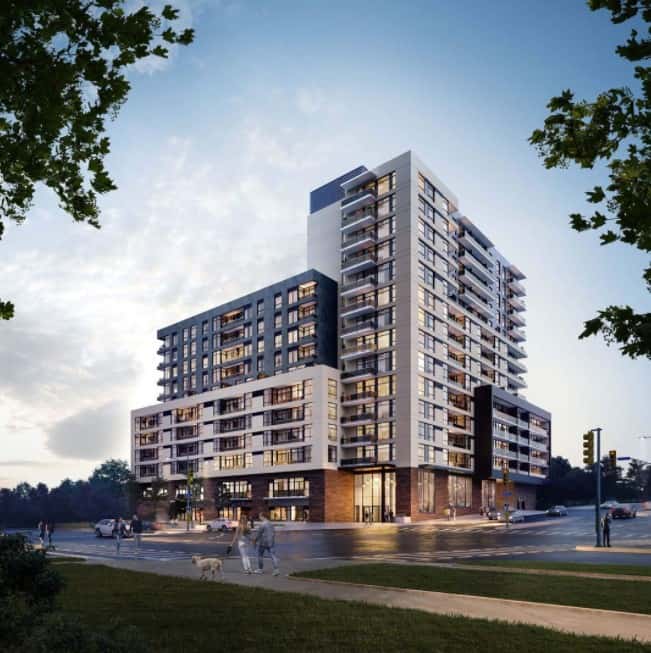 About ELLE Condos
Luxury living is moving eastward…to the intersection of Ellesmere and Brimley in Scarborough. Defined by high-end, fashion-forward design and thoughtful touches of luxury, Elle is 15 storeys of incredible urban living – without the inflated downtown price tag.
Close to transit, highways and some of Toronto's best shopping and dining, it's an exciting opportunity to live in a neighbourhood on the move. And with fashion-inspired design, thoughtful layouts, great amenities and an emphasis on premium finishes, it really is city living at its finest.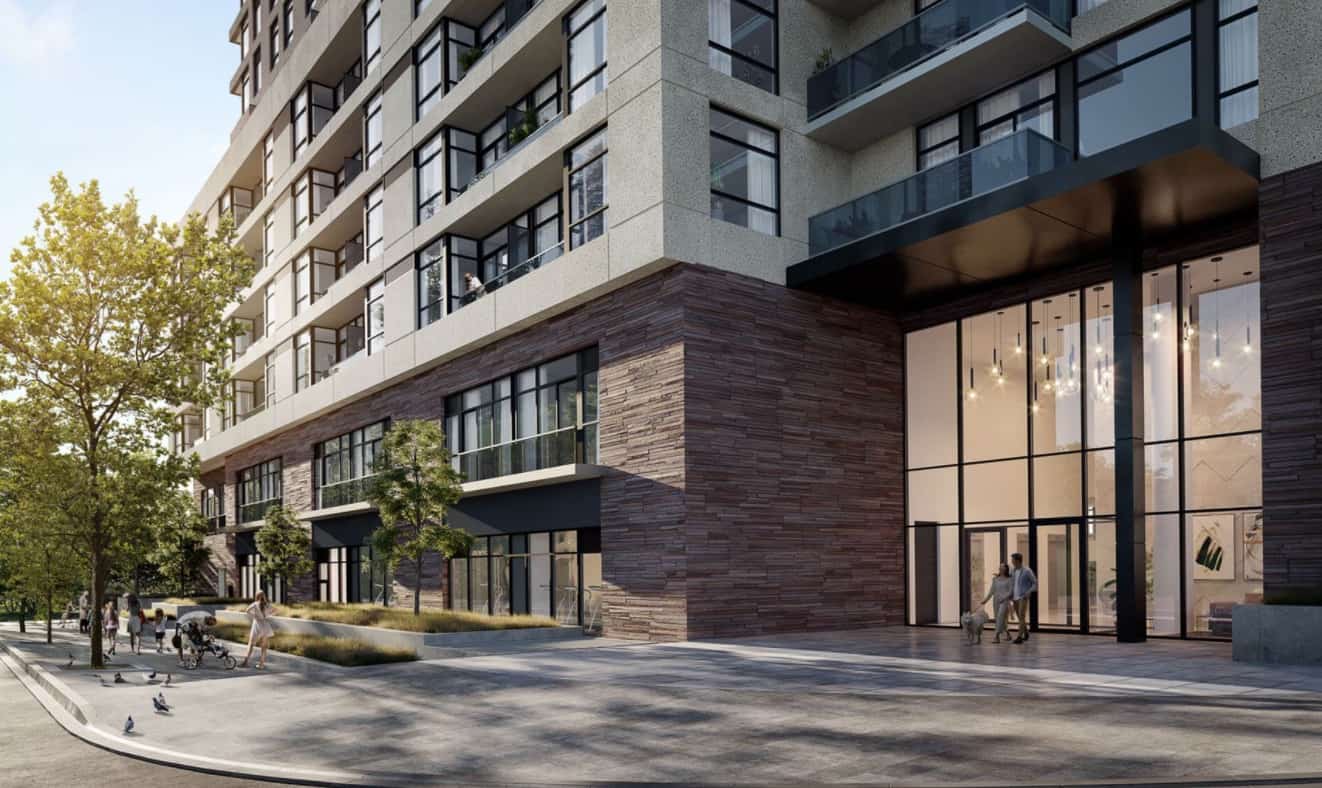 ELLE Condos Location
Located at the corner of Ellesmere and Brimley, Elle has a wonderful luxe vibe and a fantastic east-end location that's close to everything you need. There are schools, food and shopping options, and lovely green spaces, all within easy walking distance.
Looking for a high-fashion fix? Scarborough Town Centre is right around the corner, with 250+ shops including Zara, Michael Kors, lululemon, Adidas, Aritzia and Sephora. The mall also boasts over 30 dining options, from food court favourites to popular eateries like Moxie's, Kwon Dim Sum, Chipotle and Scaddabush. And if you're in the mood for a movie, there's a Cineplex right in the mall, making the Scarborough Town Centre the perfect place to shop, dine and play.
The nearby Shops at Don Mills, Eglinton Square and Fairview Mall round out the amazing east-end shopping options. All three are a short drive away, offering even more luxury brands for the fashion-forward – and even more great dining.
Despite the urban setting, there's plenty of green space around Elle. Your "front yard" is Edgewood Park, 1.6 hectares of green space with a sports field and children's playground. Thomson Memorial Park is also steps away: its 42 grassy, wooded hectares are filled with walking and running paths, a baseball diamond, tennis courts, outdoor fitness equipment, an off-leash area, a kids' wading pool and more.
There's no shortage of things to do in the area, either, with the beautiful Scarborough Golf and Country Club, the Aga Khan Museum, the Toronto Zoo and the Ontario Science Centre all close by. And for students, faculty and staff University of Toronto Scarborough campus is a short drive away.
Getting around is easy, too. The nearby 401 gets you downtown in 20 minutes via the Don Valley Parkway, and arteries such as Kennedy and Birchmount offer a straight shot to the core.
The area is also incredibly well-served by transit, with TTC and GO, plus future options including the Eglinton Crosstown and Sheppard subway extension adding flexibility and value.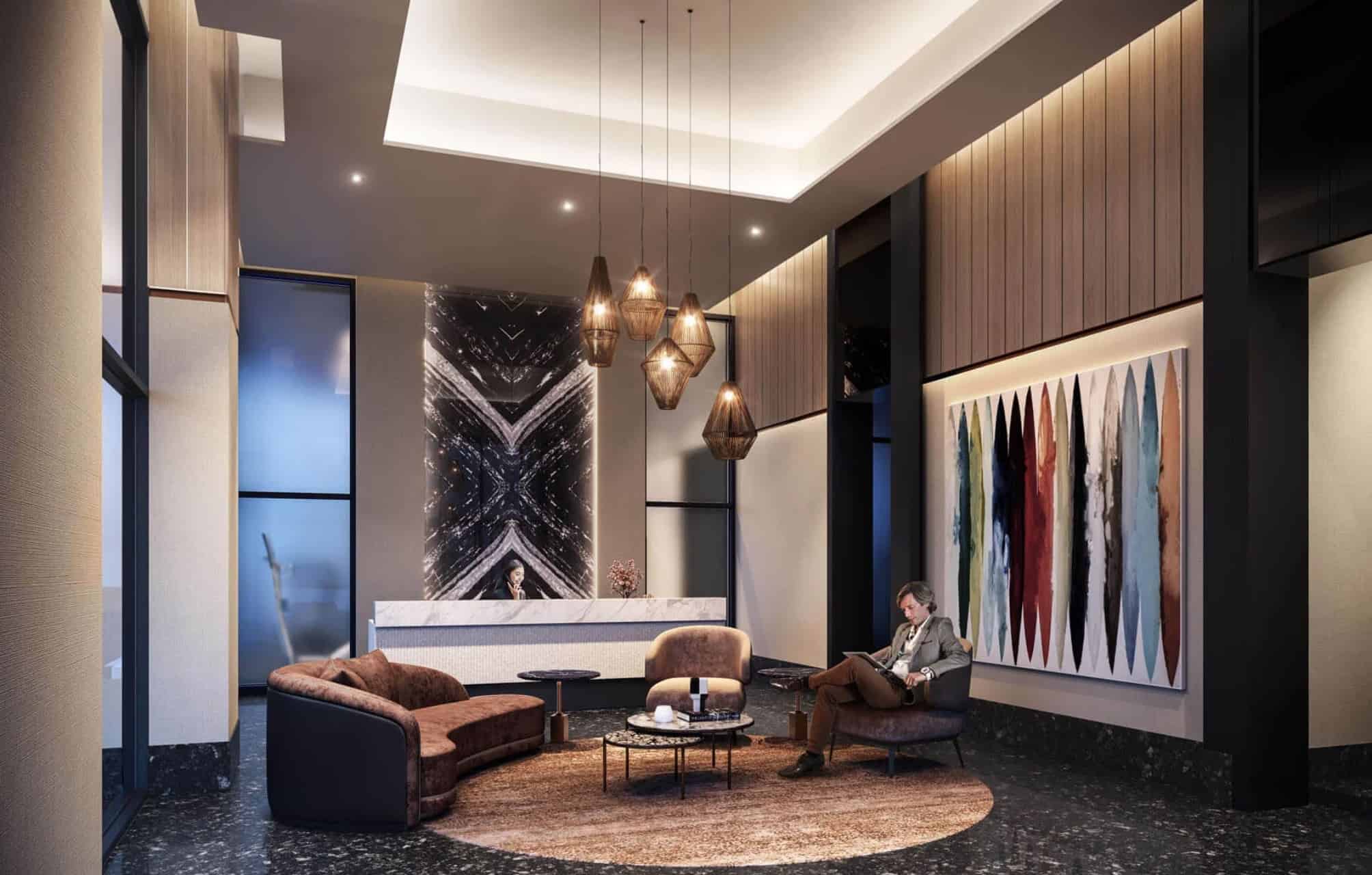 About the Developer
The Iacobelli legacy brings over 45 years of building experience to the table. That translates into know-how, wisdom, and an attention to detail that we use to create perfect, quality spaces for you and your family.
We work diligently to ensure that unique architecture, design, and construction come together flawlessly for you. We employ a team of the best decorators, designers, and architectural firms in the industry to deliver products that are unmatched in the vertical.
We care about our products, we care about our customers, and we humble ourselves in order to deliver a final product that is exactly what you expect it will be.
How do I reserve a unit in this project?
After you review the floor plans and prices, if you know what suites you are interested in, you may reserve a suite online using our online reservation worksheet form at https://truecondos.com/worksheet.
Does filling out the worksheet form mean I'm committing to buy a suite?
No it is not a formal commitment, it is an expression of interest and the first step you must take if you are thinking about getting a unit in this project.
What does it mean that Andrew la Fleur is a "Platinum Agent"?
Platinum agents are the top selling agents who get preferred status with developers and first access to new projects before regular agents and the public.
Andrew la Fleur has been a top-selling pre-construction agent since 2007, and during this time he has achieved platinum status with many of the top builders and sales companies in the Greater Toronto Area.
For more information on about Platinum agents see this article: https://truecondos.com/5-things-to-know-about-buying-a-condo-with-a-platinum-vip-realtor-real-estate-agent/
How does it benefit me as a buyer to work with Andrew la Fleur as my Platinum Agent?
Working with me as your Platinum agent gives you several benefits
You get the

highest level of access

in the building

You pay the

lowest possible price

for the unit (prices are typically increased significantly after the Platinum sales event)

The best possible

incentives

I do not represent the builder. I represent you. You benefit from my expertise of being a top selling pre-construction agent and investor myself since 2007.

Access to my personal network of mortgage brokers, lawyers, property management, HST rebate services, handymen and much more.

My services to you as a buyer are

free
Do I get a cooling off period? What is it for?
Yes, after you sign the contract to purchase a suite you will have a standard 10-day cooling off period. It's 10 calendar days, not business days from the time you sign.
The 10 days are primarily for 2 things: 1) to have a lawyer review your contract with you if you wish and 2) to get a mortgage pre-approval letter
Do I need to have a lawyer?
You don't need to have a lawyer at the moment that you sign the agreement, however I always recommend that you have a qualified lawyer review your agreement of purchase and sale after you sign and during your 10-day cooling off period.
Not sure who to talk to? Don't worry – getting a lawyer is something I can help you with. Contact me for more details.
Do I need to have a mortgage pre-approval to buy?
95% of all builders will require you to provide them with proof of financing capability in order to purchase. This is not required before you sign a contract, but it is usually required within 60 days of signing.
Not sure where to begin? Don't worry – getting a mortgage pre-approval is something that I can help you with. Contact me for more details.
Do the prices include HST?
If you are purchasing for yourself and plan to move in, then yes, prices include the HST and there is nothing you will have to pay at final closing.
If you are purchasing as an investment rental property, then you will have to pay approximately 7.8% of the purchase price as HST on final closing.
This money is remitted to the CRA and as an investor renting out your property you can apply to the CRA immediately to get this money back. It usually takes about 1 month to get your rebate back.
For more information on the HST, see here:
https://truecondos.com/tag/hst-rebates/
Contact me for more details.
What are my closing costs on a pre-construction condo?
Closing costs on a pre-construction condo will vary greatly depending on the actual purchase price of the unit you are buying, but it also depends on the builder, the city that you are buying in, and the type of unit that you are buying.
Roughly speaking in Toronto you can expect to pay approximately 3-5% of the purchase price in closing costs when purchasing a brand new condo.
Check out this article for more info on closing costs:
https://truecondos.com/5-things-to-know-about-closing-costs-when-investing-in-a-pre-construction-condo/
Contact me for more details
Are there any 'hidden' costs when buying a pre-construction condo?
No, there are no hidden fees when buying pre-construction condos because all fees must be disclosed in the agreement of purchase and sale. All purchasers have 10 days to review the agreement and have a lawyer advise them on the exact closing cost amounts. If you need a lawyer to help you we can suggest to you to several expert law firms that will review your agreement in detail.
Is it possible to assign my condo? How much is the assignment fee?
Most condo builders do allow you to sell your unit before the building is complete. This projcess is called selling by "assignment".
There is usually an assignment fee and a legal fee associated with selling. Costs can range from $1000-7000. Contact me for more details.