Fort York Neighbourhood: Boom or Bust?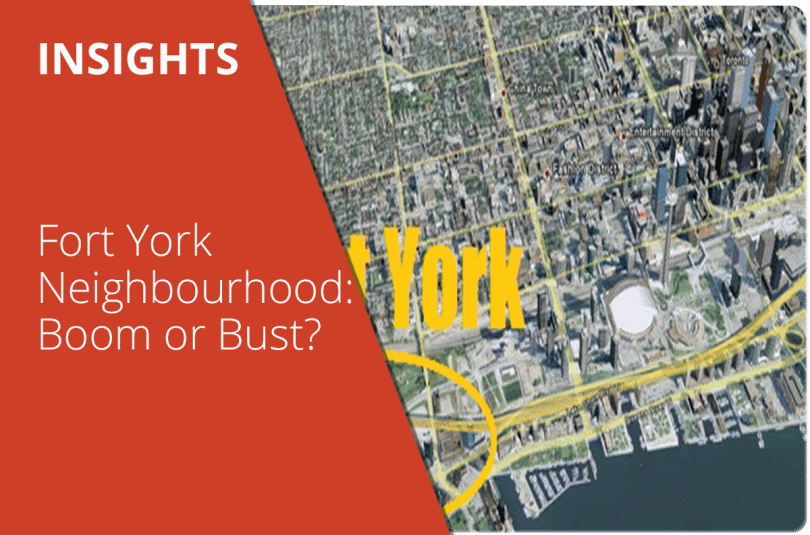 Last Updated on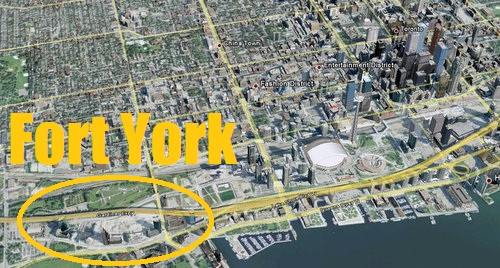 From 10,000 feet, the Fort York neighbourhood is booming. Hard to believe that 10 years ago if you went to the corner of Bathurst and Lakeshore, you wouldn't see a single condo abutting that intersection. Now there are several completed buildings like 219 and 231 Fort York, 600 Fleet Street, and the nearby 38 Dan Leckie Way (Panorama), and Tip Top Lofts (637 Lake Shore). Under construction and nearly complete are phase 1 and 2 of West Harbour City (628 and 630 Fleet Street), Neptune (640 Fleet), and Quay West at Tip Top. Construction is underway for LTD, and construction will be starting probably late this year on Library District and Garrison at the Yards. If you are counting that is at least 12 major buildings either built or underway.
Obviously the area is very attractive to many people and investors who bought years ago for under $300 per square foot in some cases are doing the "I told you so dance" to those who were skeptical about this area. However, the area has been criticized for having a dearth of amenities and lacking a neighbourhood 'feel'. What does the future hold for Fort York?
The area has long been one that I've proposed to clients and investors who want to own downtown but were squeamish at the thought of paying prime downtown prices for areas like Bay Street, King West or the St Lawrence Market. Fort York is 'off centre' in the sense that is downtown, but the Gardiner expressway and the Rail Lands to the north can make the area feel cut off from the action of the city. Retail shops, restaurants, dry cleaners etc. are very scarce. You have to have a car to live in this neighbourhood, or you need be comfortable with long walks or spending a lot of time on the streetcar to get to where you are going.
My opinion is that this area will never be seen as one of the best downtown neighbourhoods, but it will improve as more amenities are added. It will continue to be a good alternative for those wanting to be in the core without paying premium prices. Also it's great for people commuting to Mississauga. A game changer for the area would be if Loblaw does something exciting or ground-breaking with their building on the north east corner of Bathurst and Lake Shore.
Interested in buying or selling in the Fort York Neighbourhood? Contact me today.