One Park Place Launching Now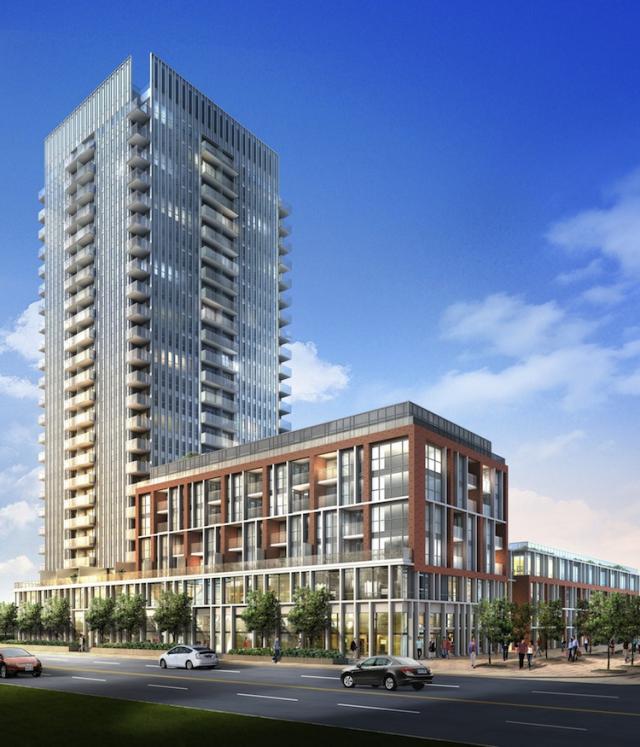 One Park Place is launching next week to Platinum agents!
I've been writing about the redevelopment that is happening in Regent Park for 4 years now. I've helped clients buy into One Cole (2009), One Park West (2010), and  Paintbox (2011). And of course I actually own a unit personally in Regent Park which is known affectionately as "The Smallest Condo in Toronto". I am a big believer in the redevelopment of the area and One Park Place is the 4th condo in Regent Park and I will be enthusiastically endorsing to my clients.
What I have learned from 4 years of selling condos in Regent Park:
1. It pays to be working with a Platinum Agent!
I can't emphasize this enough. If you want to invest in a condo in Regent Park you need to be working with a Platinum agent. Only Platinum agents like myself have the ability to reserve your suite in advance with no lining up or wondering if you will or won't get the unit you want. Not only that, working with a Platinum agent can literally save you thousands of dollars! When Paintbox condos launched last year, prices for some units went up by $30K just days after my clients had bought their units. And once again, working with a Platinum agent is absolutely 100% free to you as a purchaser. To register with me, please complete the form below.
2. Prepare yourself well ahead of time
Whenever a new condo in Regent Park launches, there is a massive frenzy. Sales happen very quickly and the best units always go first. Â Do your homework, ask your questions, talk to your agent, your mortgage broker, your lawyer and get educated! I've done this many many times before and I'm here to help. Complete the form below to start talking to me.
3. Know what you want and be ready to decide
Buyers who have done the best at previous Regent Park sales events have been those who knew what they wanted before sales even started and therefore were ready to act immediately when sales began. I can't tell you how many clients contacted me a week or even a day or two after sales started in the 3 previous buildings who were left disappointed because they were not able to get a unit or the only units they could get were their 4th or 5th choices.
All the details on One Park Place will be released next week. Here is what we know so far:
1. Prices Will be Very Aggressive
I have some inside information that prices at One Park Place will be aggressive. Word is they will be in line with the prices at Paintbox, even though that project launched a year ago! This bucks the trend that we saw in the first 3 buildings where prices got bumped up around 8% for each successive launch. Â In a way, I'm not surprised as the market is slower this year, the building is already half-built so they need to sell these units, and they have more units to sell in this building than any of the other buildings in Regent Park. Still, this is a bold move by Daniels and one that I'm sure will pay big dividends as buyers will be able to buy at 2011 prices for a 2013 project with only 5% deposit!
2. Finishes Will Be the Best Yet in Regent Park
The finishes for the first 3 buildings in Regent Park were all fairly similar. They were good, but nothing spectacular, especially the kitchens. Now, I'm told that everything is being stepped up a few notches. The great design firm of Cecconi Simone has been brought in to do the kitchens and give them that modern, minimalist, streamlined look that you will see at buildings that cost 20-50% more than Regent Park like X2, and 550 Wellington (Thompson Hotel).
3. Tower 1 Will Be Released Now, Tower 2 Later
One Park Place will consist of two towers on a shared podium. Tower 1 will be released next week. There will be about 360 suites I'm told and it will be 25 storeys tall. Tower 2 will be launched in about 6 months' time and will have just over 400 suites and will be 28 storeys tall. All in, there will be around 750 units or so in One Park Place between the two towers.
4. The Best Deposit Structure In Toronto Is Back
Daniels is once again bringing back the best deposit structure in the city. Yes, by now most people know that you can buy a condo in Regetn Park with only 5% deposit, however, many don't know that you can actually do gradual payments to get to that 5%. The way it works is you put down $3500 up front and then $1000/month until you hit 5%. That is pretty much the best deposit structure in the city for a new condo.
Interested in all the details on One Park Place and information on how you can reserve your suite without any line ups or head aches? Complete the form below.
For 4 years worth of articles on the redevelopment of the area, please check out my archives under Regent Park.