Pre-Construction Sale This Weekend at Flat Iron and Work Lofts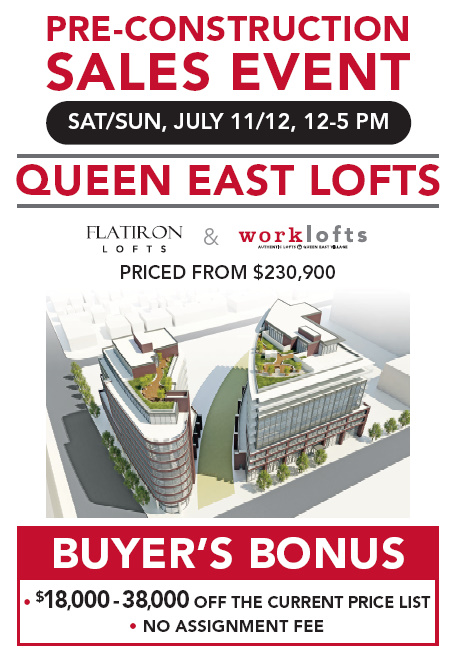 This pretty much speaks for itself, but it looks like Brad Lamb is looking to generate some quick sales by lowering prices and offer incentives much in the same way FLY, California, and most recently Liberty Market Lofts have done.
Flatiron and Work Lofts are to be located at Dundas and Carlaw in the Leslieville neighbourhood on the East side. Both projects are less than 70% sold and neither have started construction yet.
Contact me for more information on Flatiron Lofts and Work Lofts.
Last Updated on