The Ultimate DIY Guide to Renting Your Condo for Top Dollar – Without Using an Agent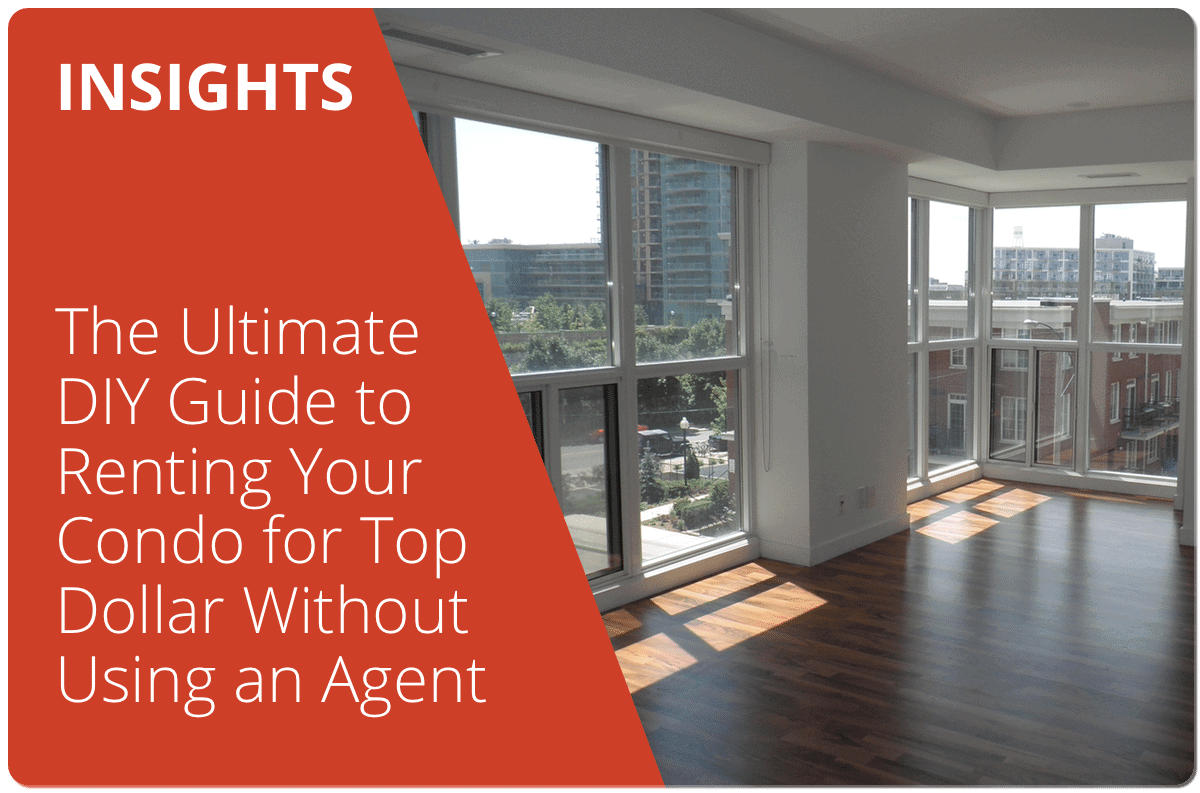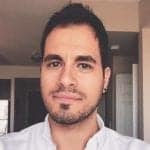 Note: The following is a post written by Alexander Yolevski, Condo Investor & Marketing Manager at TrueCondos.com.
Using a Platinum agent when purchasing a pre-construction condo is key to making sure you get the floorplan you want, the best price, any purchaser incentives being offered, and most importantly, someone with many years experience who has your best interests in mind. Andrew la Fleur helps hundreds of investors every year do this and you can contact him here.
And when it comes time to leasing out your condo, Andrew and his team are experts at getting "AAA" tenants and renting out units for top dollar – a service he provides to many of his clients.
However, if you are more of a DIY type like me, and you would like to rent out your condo by yourself without the help of an agent, but you still want to make sure you get a great tenant and you get top dollar, then this article is for you.
I've done this successfully for myself, my friends, and my family multiple times.
It's easy if you stick to this process, and I'm going to tell you how to rent out your investment condo for top dollar without using an agent.
1) MARKETING – WHERE TO POST YOUR RENTAL LISTING FOR MAXIMUM EXPOSURE
The first thing you need to think about is where you are going publish the listing for your condo. There are plenty of options online, both free and premium, however my favourites are the ones that are free and have high traffic.
The website I've had most of my success with is Kijiji.
Kijiji is used by millions of people, has high traffic, and will even show up in Google searches The most important thing here is that people know it and know how to use it. You can add images, a lengthy description, watch how many views, and track how many leads you get. Yes, there are paid options to keep your listing at the top of the category list, or on page one of Kijiji, and I've used these a few times, but that's completely up to you and how your listing is doing in its first few days.
But what about Craiglist? I have posted to Craigslist in addition to Kijij, but I haven't had much success with it compared to Kijiji. When it comes to online rental ads, Kijiji became the new Craigslist about five years ago. I also find the quality of the leads coming from Kijiji are a bit higher than Craigslist for whatever reason.
If you are looking for a premium online listing website, I would suggest ViewIt. Their prices are reasonable, people trust it, and you can post virtual tours of the your place as well. The only downside is more people are searching Kijiji than ViewIt, or anywhere else for that matter.
To summarize, Kijiji is where you want to start posting your listing right away!
Andrew's Pro Tip: Kijiji ads get stale very quickly. Consider deleting and re-posting your ad every 3-4 days.
2) HOW TO WRITE A SUCCESSFUL AD THAT GENERATES INTEREST AND GETS A RESPONSE
Remember that you're not selling a book or video game. You are trying to sell a home for someone to rent and live in. You need to do more than simply post the location and monthly rate. Also, you're not the only one trying to rent out their condo to someone in Toronto – the market is very competitive so you have to work a little harder and smarter to stand out!
There are a handful of headlines you want to focus on in your listing description. They should always include:
square footage
bedrooms
bathrooms
features and finishes of the unit
the neighbourhood
transportation
amenities
any other points of interest
Andrew's Pro Tip: Full disclosure is best. Don't leave out any surprises about your listing. It's not worth it. In fact, it will end up wasting your time as well as the prospective tenant's time. The more you can reveal about the listing, the smoother the transaction.
3) PHOTOS – THE KEY TO A GREAT RENTAL LISTING
Speaking of surprises, the one thing that absolutely surprises me the most is the fact that so many people STILL don't including any pictures of the unit in their online listing.
WHATT!???!!
Are you kidding me? How do you expect people to gain any sort of interest in your place if they can't even get a glimpse of how it looks before taking 2 hours out of their day to come and meet you in person?
Also, let's be honest here, it's Kijijij, not MLS, therefore pictures evoke trust.
So forgetting to post pictures, or even worse, posting pictures that look like they were taken with the first digital camera invented won't cut it. I'm not saying you have to hire a professional photographer, but put some effort into getting good images.
I know this sounds condescending, but you'd be surprised how many pictures I've seen in listings that were unfocused, or had a thumb in the top right hand corner.
Finally, if you can include a picture of your floor plan, please include it.
Andrew's Pro Tip: Always take the photos of your property in the middle of the day with as much light as possible. Remember that renters are most interested in seeing your kitchen and bathroom. If your condo building has great amenities, make sure you include photos of them too.
4) HOW AND WHEN TO BOOK VIEWING APPOINTMENTS
Your listing is posted, and people are beginning to show their interest.
What do you do with all these emails?
DO NOT start simply scheduling them all in.
You need to do some pre-screening.
Call them as soon as possible and ask them some basic questions:
What exactly are you looking for? (it's amazing how many people are looking for something completely different from what you are advertising – remember that many people DO NOT read the ads in detail before they email you)
Who will be leasing the unit?
What is your occupation?
How long are you looking to lease for?
Can we schedule something over the phone?
That last bolded point is bolded because you should only go to this step if you have a good 'gut feeling' about a person from your conversation with them.
I know, it's not 100% accurate, but a phone call (rather than an email) is the next best thing to meeting them in person.
Andrew's Pro Tip: If your property is generating a lot of leads, try scheduling all your viewing appointments at the same time on the same day – like ll showings on a Saturday at 11am. This will help create a sense of competition between prospective tenants and can result in a bidding war for your property. It will also of course save you from having to go back and forth from the property multiple times.
5) WHAT TO LOOK FOR AND WHAT TO ASK WHEN MEETING THE PROSPECTIVE TENANTS
The first thing you want to make sure of is that you are meeting with everyone who will be residing in your unit. This means you want to meet the boyfriend AND girlfriend, the wife AND husband, BOTH partners, the parents AND the kids.
If all the decision makers are not present for the showing, you are probably wasting your time.
Try to get a feel for the prospective clients. Some people are better than others at doing this. My fiancée reads people quite well so I try to make sure she's always present during the meeting process of finding a tenant. If you are not good at reading people from first impressions, bring someone with you who you trust that is.
Next, you want to make sure you get references from each of the prospective tenants. It helps to have a form prepared and ready for them to fill out. You want to speak to a professional reference (particularly their boss would be best), a personal reference, and their previous landlord if possible.
Make sure you get the following information:
Previous landlord information
current employer/boss information
personal reference (relation to prospective tenant)
current occupation, position, and salary
all prospective tenant contact information
You want to confirm their salary with their employer to ensure that they can afford your condo.  How long have they been there for? Is there good stability in their professional future?
If you are not sure how serious the prospective tenants are, you can test their seriousness by asking for a deposit to hold the place for them while you look over their references. If all goes well if the references and you decided to go with them, the deposit will go towards the rent, if not, the deposit will be refunded. If a tenant is not seriously interested in your place, they will simply not agree to this and you can move on.
Andrew's Pro Tip: When checking out references, a great question to ask is "if your mother had a property and she was looking to rent it out, would you tell your mother to rent it to this person?" and another good one is "is there any reason you can think of that this person would not make an excellent tenant?"
6) THE RENTAL CONTRACT: WHAT SHOULD I INCLUDE IN MY LEASE?
You've contacted all of your prospective tenant's references and you like what you see. You're ready to make a decision and congratulate them on getting your condo as their new home.
Before anything becomes official, you should meet with them to go over your lease for the condo.
While everyone has their own version of what a rental lease agreement looks like, here's what you want to make sure is included in your lease:
the rental price
what is included in the rental price and what is left for the tenant to pay on top of the monthly rental price (e.g., hydro, cable, utilities, parking etc.)
every single person's name whom will be occupying the space
the length of their lease term
first and last month's rent to paid upfront
if you wish you can include that should both parties wish to renew the lease, the current tenants can get "first dibs" on the place at a new rate indicated in the lease.
pets or no pets (not legally enforceable in Ontario, but still doesn't hurt to put it in your lease)
smoking or no smoking (not legally enforceable in Ontario, but still doesn't hurt to put it in your lease)
having other visitors occupying the space, if allowed, and for how long
security deposits (if any) and key deposits
terms of subletting
Again, put all items on the table; no surprises. Make sure you answer all their questions and when in doubt: PUT EVERYTHING IN WRITING. Remember that your tenants need to trust you as much you need to trust them. Furthermore, the landlord can be the deciding factor for many tenants in choosing a place to rent. Be that positive deciding factor.
Andrew's Pro Tip: If you are renting out to a student, or someone with a low income that requires a parental guarantor, insist on putting the guarantor's name right on the lease as a tenant with the person actually living there. This better protects you as the landlord and also sends a clear message that if the occupant fails to pay their rent, the guarantor is on the hook 100% for the rent.
7) BE A GOOD LANDLORD
There are many long term benefits to simply being a good landlord. Be present, be available, and answer questions. If you plan on owning and renting out more than one condo in the future, it's good to have a good reputation. There's nothing more sustainable than good referral from one tenant to another.
Andrew's Pro Tip: Be fair, be honest, be nice, but
also be firm and 100% clear that you are the owner of the property and you expect that the lease agreement be followed at all times and the property to be maintained to the same level as it was delivered to them.
LOOKING FOR A LEASE AGREEMENT TEMPLATE FOR YOUR RENTAL CONDO? 
WANT ANDREW AND HIS TEAM OF EXPERTS TO LEASE OUT YOUR CONDO FOR YOU? CONTACT US TODAY