Rosepark Towns
| | |
| --- | --- |
| Developer | Arya Corporation and Dez Capital |
| Address | 300 Atkinson Avenue, Vaughan |
| Neighbourhood | Thornhill |
| Number of Storeys | TBA |
| Number of Units | TBA |
| Occupancy Date | TBA |
| Maintenance Fees | TBA |
| Priced From | from $1,280,000 |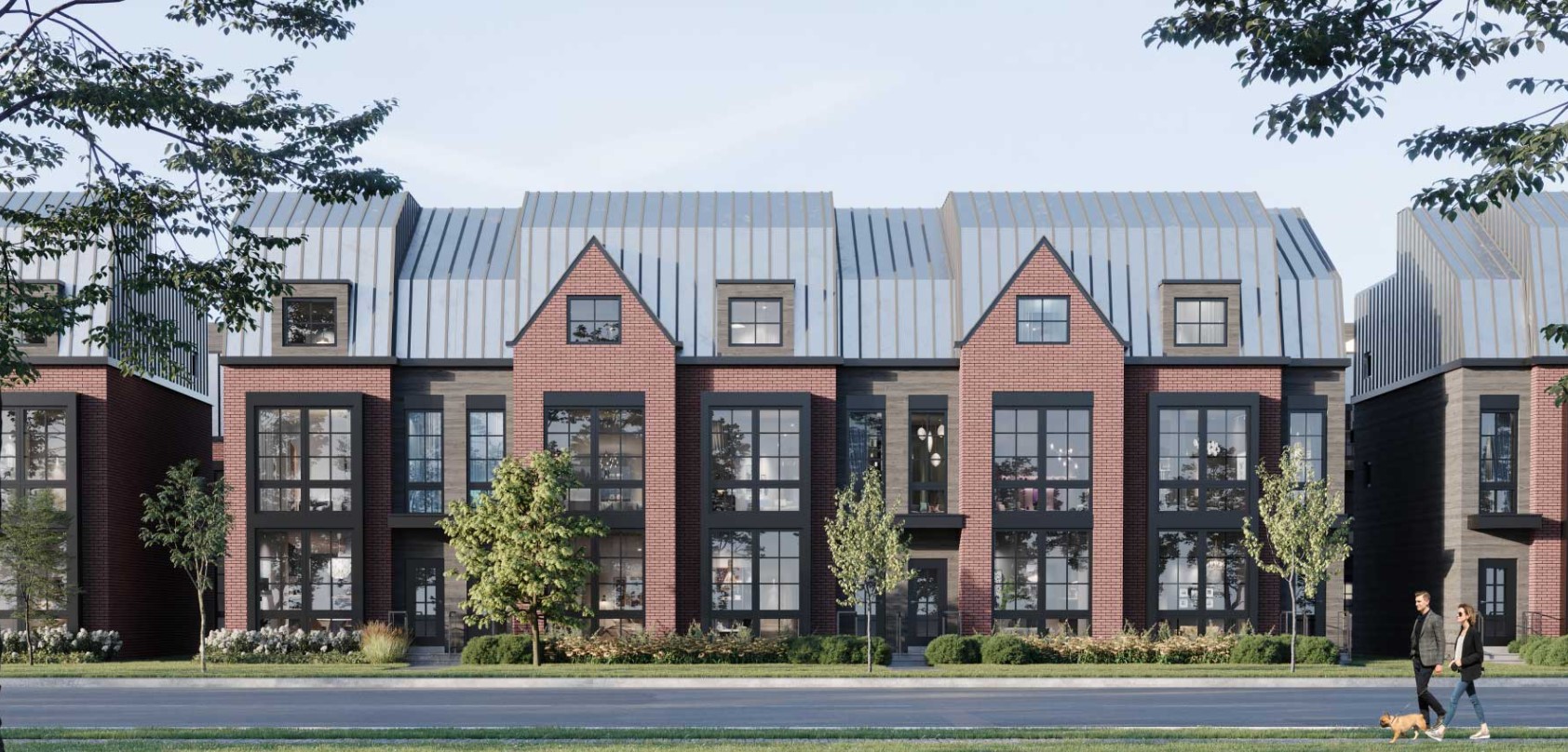 About Rosepark Towns
Imagine an address where life revolves around you. Vibrant shops, cafes and services next door. Transit and highways nearby. Great selection of schools plus a renowned university. Parks and green spaces all around. An established, amenity-rich community. And in its centre, an enclave of luxurious townhomes styled for refined modern living. This is Rosepark Townhomes, coming soon to Thornhill, which has earned the nickname Rosedale North for its prestige and exclusivity. Enter a new orbit in sophisticated urban living.
Picture a stylish modern streetscape. Stunning design by the renowned Icon Architects blending classic and contemporary details. Scenic landscaping with parkettes and courtyard, with a personal rooftop garden and private backyard. 2-car indoor parking. Expansive interior spaces. Large windows with abundant natural light. Gourmet chef kitchens and spa inspired ensuites. All inclusive finishing of the highest degree, curated by awardwinning Tomas Pearce Interior Design. An array of flexible floor plans to suit different family sizes, with plenty of office and study space.
This is inspired living at its finest.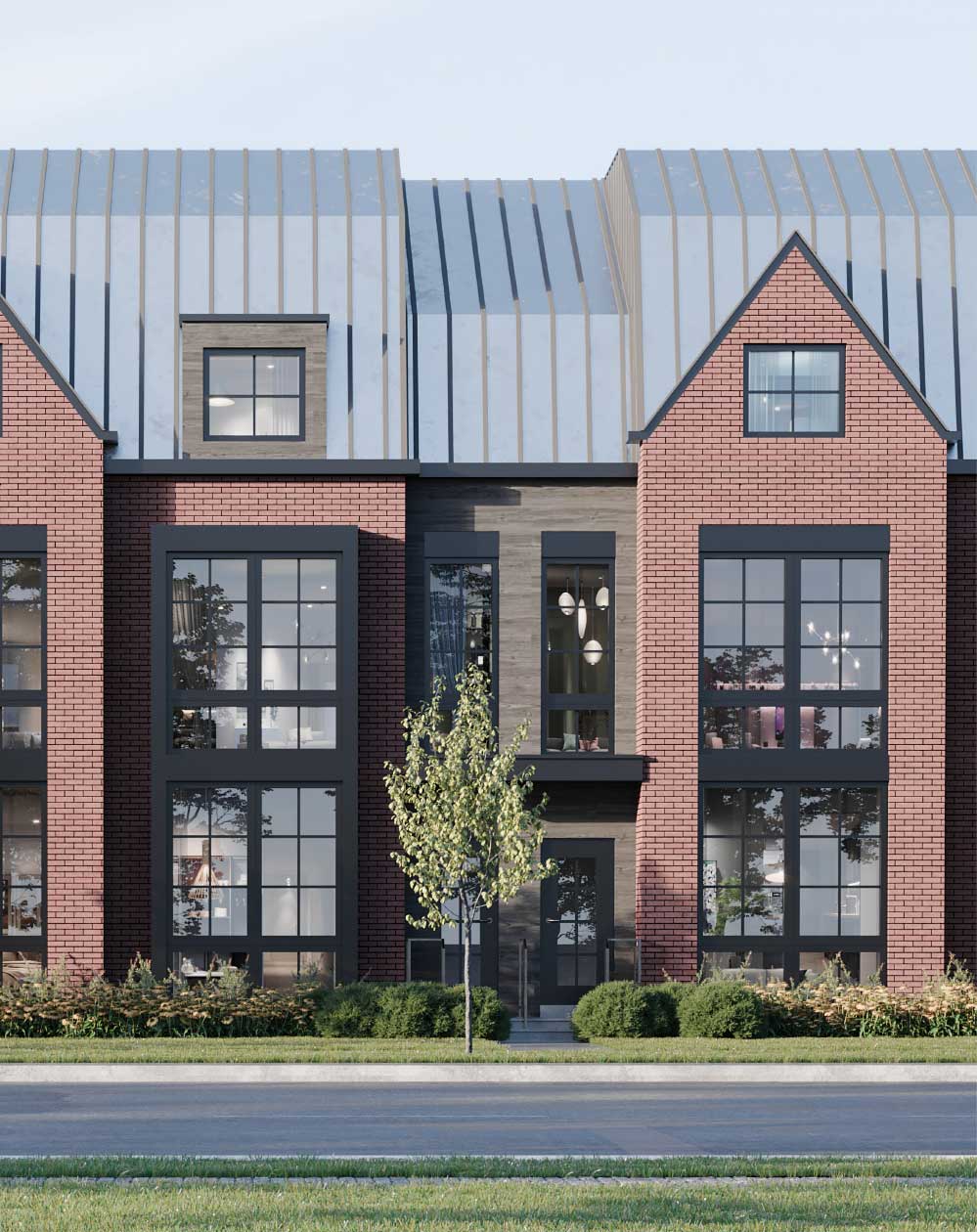 Rosepark Towns Location
The intersection of Bathurst and Centre Street is a short walk from Rosepark Townhomes. Enjoy an afternoon shopping at Promenade Mall. Rosedale North Park and Thornhill Green Park fill your neighbourhood with lush green spaces, and just 2 minutes away, Oakbank Pond Park is perfect for a stroll along the water's edge. Conservation is just around the corner at Sugarbush Heritage Park, where you can appreciate the local wildlife along a Nature Trail, picnic in a shady Gazebo, and marvel at the beautiful Gardens. Highways 7 and 407 offer fast and easy travel to get you where you need to go. A fastgrowing city centre anchored by the VMC Subway Terminus, abundant civic facilities, high quality education, and city-run recreation programs make it the best location to raise a family.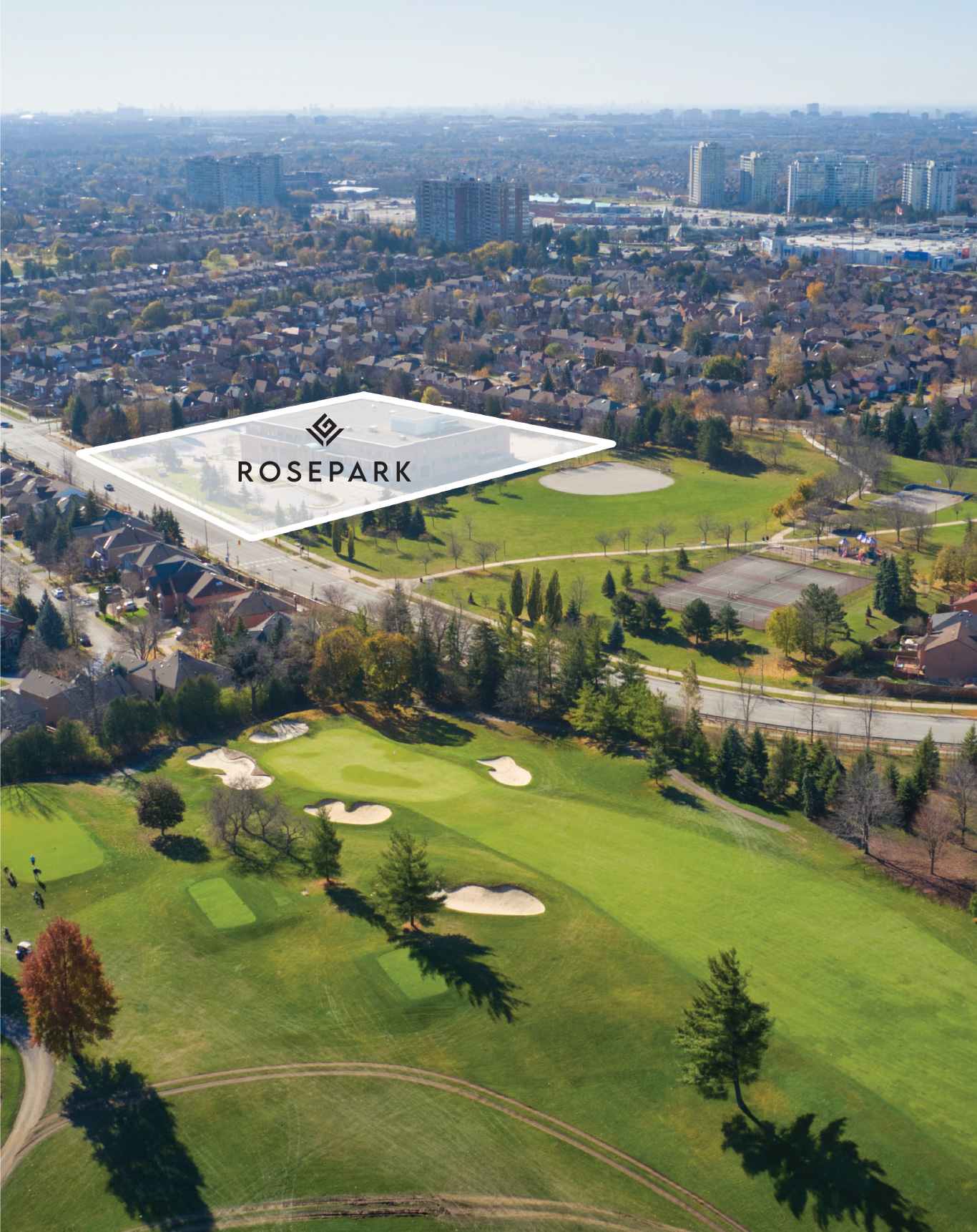 About the Developer
Founded in 1986, Arya Corporation builds, manages, and finances leading retail and residential communities in Toronto and Southern Ontario.
By combining strategic deployment of capital with marketing, design and property management services, Arya aims to build lasting communities for shopping, work and living.
We actively manage a portfolio of retail shopping centers located in Hamilton, Oshawa and Markham — some of GTA's most attractive catchment areas. Our tenants include leading blue chip names such as Bank of Montreal and Tim Horton's.
Dez is known for its fast decision-making and financing turnaround, a reputation that is highly valued in real estate construction and development. The founders' exemplary entrepreneurial and engineering backgrounds have contributed to solid investment decisions, ensuring the highest level of due diligence based on disciplined practices in real estate asset-backed lending.
How do I reserve a unit in this project?
After you review the floor plans and prices, if you know what suites you are interested in, you may reserve a suite online using our online reservation worksheet form at https://truecondos.com/worksheet.
Does filling out the worksheet form mean I'm committing to buy a suite?
No it is not a formal commitment, it is an expression of interest and the first step you must take if you are thinking about getting a unit in this project.
What does it mean that Andrew la Fleur is a "Platinum Agent"?
Platinum agents are the top selling agents who get preferred status with developers and first access to new projects before regular agents and the public.
Andrew la Fleur has been a top-selling pre-construction agent since 2007, and during this time he has achieved platinum status with many of the top builders and sales companies in the Greater Toronto Area.
For more information on about Platinum agents see this article: https://truecondos.com/5-things-to-know-about-buying-a-condo-with-a-platinum-vip-realtor-real-estate-agent/
How does it benefit me as a buyer to work with Andrew la Fleur as my Platinum Agent?
Working with me as your Platinum agent gives you several benefits
You get the

highest level of access

in the building

You pay the

lowest possible price

for the unit (prices are typically increased significantly after the Platinum sales event)

The best possible

incentives

I do not represent the builder. I represent you. You benefit from my expertise of being a top selling pre-construction agent and investor myself since 2007.

Access to my personal network of mortgage brokers, lawyers, property management, HST rebate services, handymen and much more.

My services to you as a buyer are

free
Do I get a cooling off period? What is it for?
Yes, after you sign the contract to purchase a suite you will have a standard 10-day cooling off period. It's 10 calendar days, not business days from the time you sign.
The 10 days are primarily for 2 things: 1) to have a lawyer review your contract with you if you wish and 2) to get a mortgage pre-approval letter
Do I need to have a lawyer?
You don't need to have a lawyer at the moment that you sign the agreement, however I always recommend that you have a qualified lawyer review your agreement of purchase and sale after you sign and during your 10-day cooling off period.
Not sure who to talk to? Don't worry – getting a lawyer is something I can help you with. Contact me for more details.
Do I need to have a mortgage pre-approval to buy?
95% of all builders will require you to provide them with proof of financing capability in order to purchase. This is not required before you sign a contract, but it is usually required within 60 days of signing.
Not sure where to begin? Don't worry – getting a mortgage pre-approval is something that I can help you with. Contact me for more details.
Do the prices include HST?
If you are purchasing for yourself and plan to move in, then yes, prices include the HST and there is nothing you will have to pay at final closing.
If you are purchasing as an investment rental property, then you will have to pay approximately 7.8% of the purchase price as HST on final closing.
This money is remitted to the CRA and as an investor renting out your property you can apply to the CRA immediately to get this money back. It usually takes about 1 month to get your rebate back.
For more information on the HST, see here:
https://truecondos.com/tag/hst-rebates/
Contact me for more details.
What are my closing costs on a pre-construction condo?
Closing costs on a pre-construction condo will vary greatly depending on the actual purchase price of the unit you are buying, but it also depends on the builder, the city that you are buying in, and the type of unit that you are buying.
Roughly speaking in Toronto you can expect to pay approximately 3-5% of the purchase price in closing costs when purchasing a brand new condo.
Check out this article for more info on closing costs:
https://truecondos.com/5-things-to-know-about-closing-costs-when-investing-in-a-pre-construction-condo/
Contact me for more details
Are there any 'hidden' costs when buying a pre-construction condo?
No, there are no hidden fees when buying pre-construction condos because all fees must be disclosed in the agreement of purchase and sale. All purchasers have 10 days to review the agreement and have a lawyer advise them on the exact closing cost amounts. If you need a lawyer to help you we can suggest to you to several expert law firms that will review your agreement in detail.
Is it possible to assign my condo? How much is the assignment fee?
Most condo builders do allow you to sell your unit before the building is complete. This projcess is called selling by "assignment".
There is usually an assignment fee and a legal fee associated with selling. Costs can range from $1000-7000. Contact me for more details.