Mattamy Homes
About Mattamy Homes
Today, Mattamy Homes is recognized as North America's largest privately-owned home and condo builders. They've built out a portfolio of 90,000 homeowners in hundreds of communities.
Browse through our recently featured developments that were built by Mattamy Homes. Each project is unique and empasizes Mattamy's continuous effort in creating communties, rather than just homes, that people love to call home.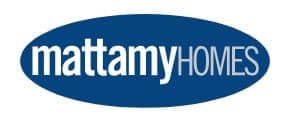 Their Story
Years ago, founder of Mattamy Homes, Peter Gilgan took a look around and saw an opportunity to create something unique in a world of uniformity. Mattamy Homes got to where they stand today by examining every aspect of home building imaginable and by to doing it better.
Mattamy Homes studied new home design concepts from all over North America, particularly that of a growing movement and found homes to be more individual in character. People wanted their living spaces to be designed into friendlier communities, infused with integrated green space, and with consideration for people over cars. Mattamy Homes approached this finding with a new community design with lots configured by width not depth. As a result, WideLot™ homes helped Mattamy Homes evolve into one of Canada's largest builder of new homes.
Building Success
Today, Mattamy Homes acquires the land, design the homes, plan the streets, and creates the people spaces—the walking and biking trails, parks, and other community features.
Still, Mattamy Homes' process remains unchanged as they continue to reconcile with future and present homeowners to completely understand the evolving styles and needs of living. Continuously, Mattamy Homes works to provide home and condo owners the best, most liveable spaces in Canada.
Community is Home
Mattamy Homes believes communities are just as important as homes. That's why they ensure all new neighbourhoods offer parks, play areas, access to local health care and recreation facilities. Mattamy Homes' 'Community Is Our Home' program play a large role in supporting local charitable organizations towards the creation of vibrant, healthy communities. From the community-based cancer support centre to youth skills-development programs, Mattamy Homes contributes to long-term community facilities that enrich people's lives.