New Condos Mississauga
Search our list of new condos for sale in Mississauga. We update our 2019 database of new Mississauga condos daily.
Investing in Mississauga
New condos in Mississauga are joining the famously curvy Marilyn Monroe Towers. Mississauga is on the cusp of growth, making a name for itself as a place for young talent, financial success, new jobs, and a growing economy. Home to almost a million people, there are now over 100 new condos in Mississauga.
As a result of the Toronto condo boom, new condos in Mississauga are on every corner with over 100 new condos and there being no end in sight. Smaller neighbourhoods all across Mississauga are seeing growth, not just the City Centre (which is home to over 30 of the 100+ new condos in Mississauga) but Square One, The Art Gallery, and Celebration Square have also have all reaped the benefits of the new developments. Port Credit, which is primarily known for its single-family homes, is seeing an increase in new luxury condos near the Credit River with impeccable views of the nearby parks, waterfront trails, and lakeshore.
In recent years, new condos in Mississauga have grown more and more as  developers look west of the big city for their next project. From an investor standpoint, the future looks bright for the Mississauga condo market.
Investing by the Numbers
• New condos in Mississauga = 8.3% increase in value year over year.
• Avg. price/sq.ft for new condos in Mississauga = $494/Sq.ft
• Avg. price/sqft for new condos in Mississauga (2018) = $464/Sq.ft
• Avg. price of a 1BD, 2BD, and 3BD condos in 2019 = $405K, $486K, and $575K
• New condos in City Centre neighbourhood = 11.4% yr-over-yr increase and $592/Sq.ft (highest growth)
• New condos in Clarkson neighbourhood = 14.4% yr-over-yr increase and $491/Sq.ft (second highest)
• New condos in Meadowvale neighbourhood = 10.4% yr-over-yr increase and $400/Sq.ft (third highest)
City Centre is not only experiencing the highest growth in value for new condos in Mississauga, but it is also seeing the highest growth in new condo developments (currently at 30 condos and growing). City Centre's name resembles its exact purpose as it has been the center of the revitalization of Mississauga. It is also home to the two most notable buildings in Ontario, the Marilyn Monroe Condos in the Absolute Towers complex.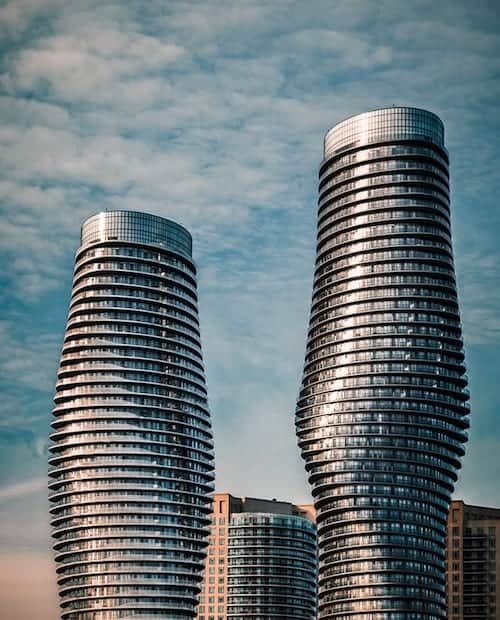 Location
Buying a new condo in Mississauga, investors can be confident that the infrastructure and public transportation is up to date and efficient, such as it's Toronto counterpart. Residents and investors buying new condos in Mississauga have access to the third largest municipal transportation network in Ontario that connects them to every corner of the city in the matter of minutes where you can find some of the most unique restaurants, lush parks, and recreation facilities.
Transportation
The city of Mississauga has a variety of forms of public transportation that makes travelling in and out of the city effortless. New condo buyers can rely on the MiWay Mississauga Transit network to get to all the popular locations across the city in roughly 30-40 minutes or less. The MiWay network also connects residents with neighbouring cities via GO, TTC, Brampton, and Oakville Transit.
MiWay
MiWay has over 950 transit operators, 500 buses, and more than 81 bus routes servicing over 3,400 bus stops. MiWay provides two types of service: MiExpress for express travel and MiLocal for regular and school routes.
GO Train
GO Transit is the regional public transit service for the Greater Toronto and Hamilton Area. Serving more than seven million people across 11,000+ square KM. Living in a new condo in Mississauga, you can travel between MiWay and GO Transit for 80 cents when using PRESTO.
TTC
TTC TTC is the public transit service that services the entire city of Toronto. With a strong network of four subway lines (soon to be five) residents of new condos in Mississauga can easily travel in and out of the city using the connections at Islington Station and the expected Kipling Bus Terminal.
Mississauga's MiWay transit system also connects with Brampton and Oakville Transit making it possible to travel virtually anywhere in the GTHA and surrounding area. Nearby major highways such as the 401, 403, 410, 427, and the QEW also make new condos in Mississauga great for auto commuters.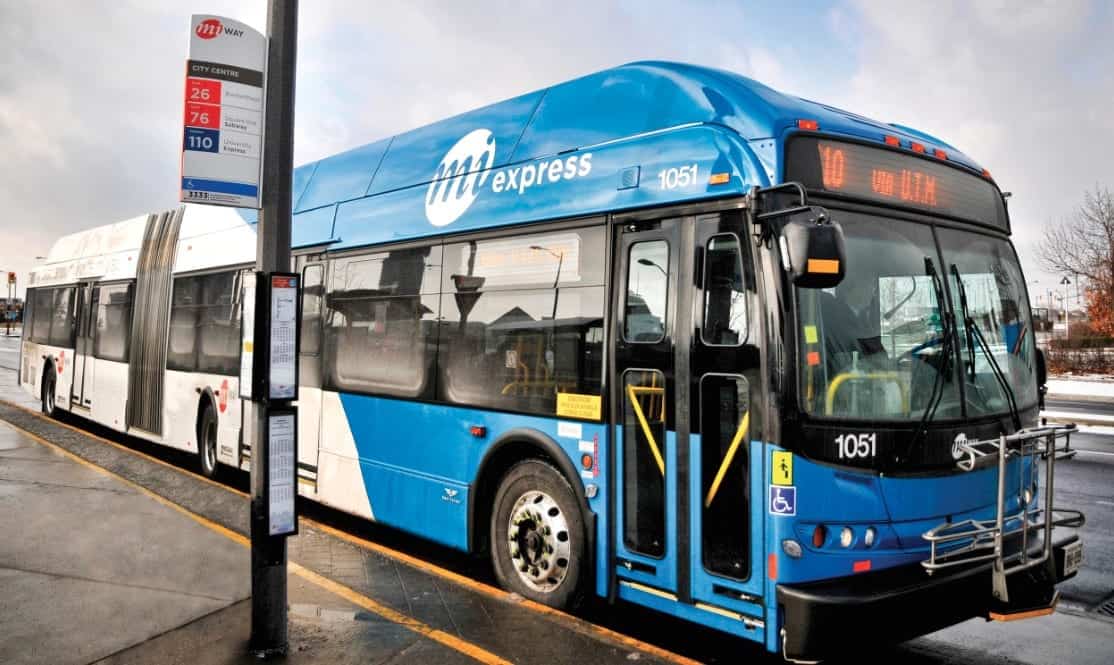 Lifestyle
New condos in Mississauga have resulted in the surrounding area receiving improvements as well. Exciting and new lifestyle and entertainment amenities are being developed all across the city to accommodate its growing population. On the lakefront, Port Credit has boutique shops and a working lighthouse and a marina. In the center, Mississauga Celebration Square hosts multicultural festivals and has a skating rink in winter. Through out the city, multi-use trails wind through parks and woodlands.
Restaurants
When buying a new condo in Mississauga, the options are endless to find a new favourite spot for a night out. With a wide variety of different ethnic cuisines, Mississauga has great Chinese, Indian, Italian, and Middle Eastern restaurants for the taking. This includes fine dining restaurants such as Piatto Bistro to Prince Japanese Steakhouse, or when all else fails The Keg Steakhouse and Moxie's Grill is just around the corner.
Recreation
Mississauga is home to hundreds of lush and green nature trails and parks that offer some of the best hiking, riding, walking, picnics, and dog-walking right at your doorstep. Hike at Rattray Marsh Conservation Area or Kayak on the lake-front of Port Credit. If that's not enough, a majortiy of new condos in Mississauga are minutes away from 18 city-run swimming pools, 21 ice rinks, and 7 fitness facilities.
Entertainment
With the growth of new condos in Mississauga, beautiful neighbourhoods with an abundance of entertainment and excitement are in development. The City Centre neighbourhood hosts festivals and events at Celebration Square through out all four seasons. The Square One Shopping Centre offers high-end shopping and fashion, while the Dixie Outlet Mall is great if you're looking for a bargain. For a fun night out with friends or family, new condos in Mississauga are minutes away from axe throwing, escape rooms, trampoline parks, Playdium, bars, and night clubs.