4 Things I Love about BuzzBuzzHome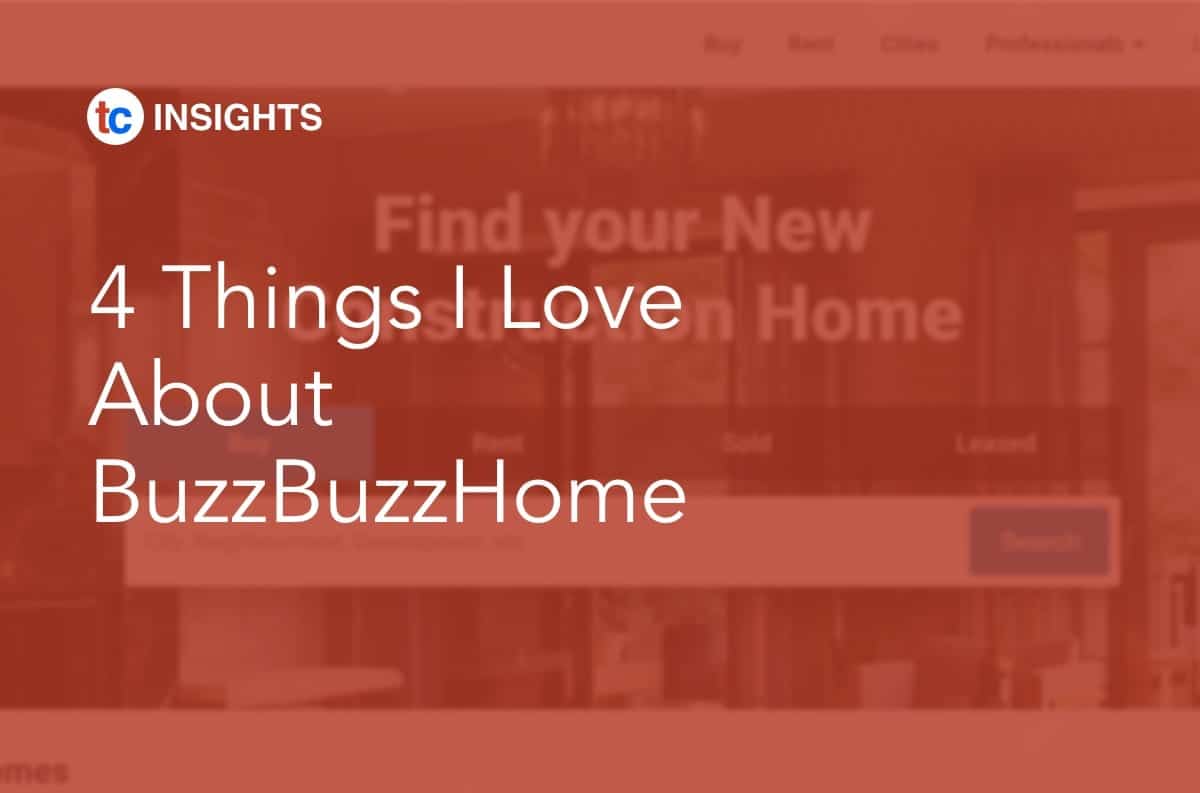 BuzzBuzzHome is one of the best places to go online to find new condo and home developments in Toronto.
As a condo investor, there are so many websites out there competing for your attention – some of them are proven to be great tools, but most of them are horrible!
This is not a sponsored post, this is simply me writing about what I like about BuzzBuzzHome.
With that said, here are my top 4 things that I love about BuzzBuzzHome:
1. Find any condo on BuzzBuzzHome with the Search Bar
I probably use the search bar on BuzzBuzzHome at least once a day.
Type in the name of any new condo or new home development you're interested in and boom- it pops up.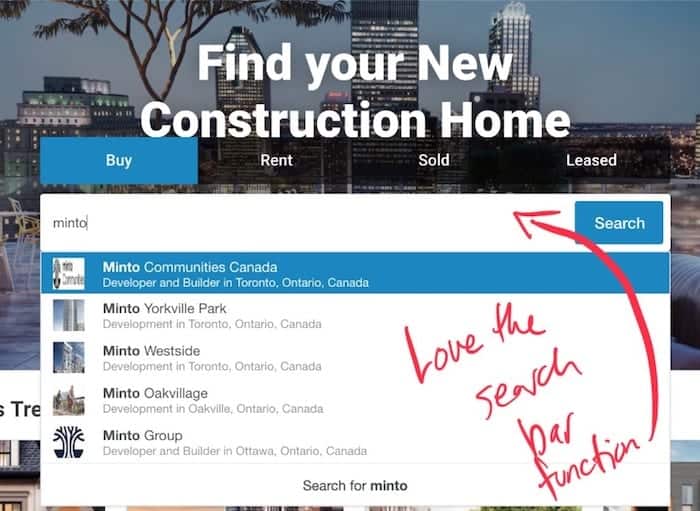 This is a great tool if you've heard about any new project and want to quickly find out where it's located, who the developer is, and any other basic stats about it.
Even more important, BuzzBuzzHome now works in Toronto and many other cities across North America.
Go here for a list of cities available on BuzzBuzzHome.
I often use BuzzBuzzHome when I'm travelling in the USA to learn more about the local real estate scene where I'm staying.
2. Floor Plans and Prices are now on BuzzBuzzHome
BuzzBuzzHome is now a great tool for looking up floor plans and prices too.
They never used to have this info on their site, but they've added it in recent years and it's very helpful. It's great if you're looking for a specific floor plan for an older condo that launched a year or two ago.
BuzzBuzzHome also publishes pricing information for each floor plan. Although it's not perfect, it is pretty accurate and up to date in my experience.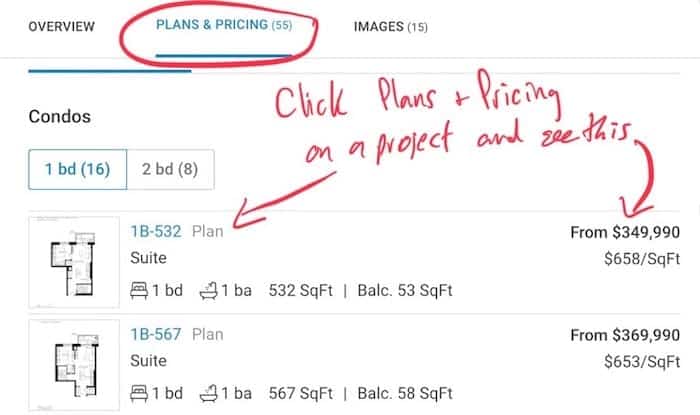 3. BuzzBuzzHome has accurate and updated info
Searching for new condo information can be very frustrating as a condo investor because there is so much incorrect, inaccurate, or simply out-of-date information online.
What I like about BuzzBuzzHome and why I trust their site is that they update their project information constantly.
From what I gather, they have a dedicated team of researchers that make sure every project is up to date. Condo renderings, floor plans, prices, project stats and info are frequently updated.
4. BuzzBuzzHome is a great way to find condo phone numbers
Working with condo investors means I am constantly in touch with new condo sales offices to get the latest information and to answer quick questions about a project.
Finding the phone number of the sales office for a new home or condo development seems like it should be a simple thing right?
Well, it's not.
The abundance of fake "developer sites" (created by real estate agents and designed to look like the official developer sites) for every new condo project is growing. This means you might have to call half a dozen numbers or more before you get through to the actual sales centre.
I use BuzzBuzzHome all the time when I need to find the phone number for a condo sales centre- It's like the yellow pages for new condo developments!
Feel free to contact me anytime at (416) 371-2333 or andrew@truecondos.com for information on new condos in Toronto.