Croft and Hill Townhomes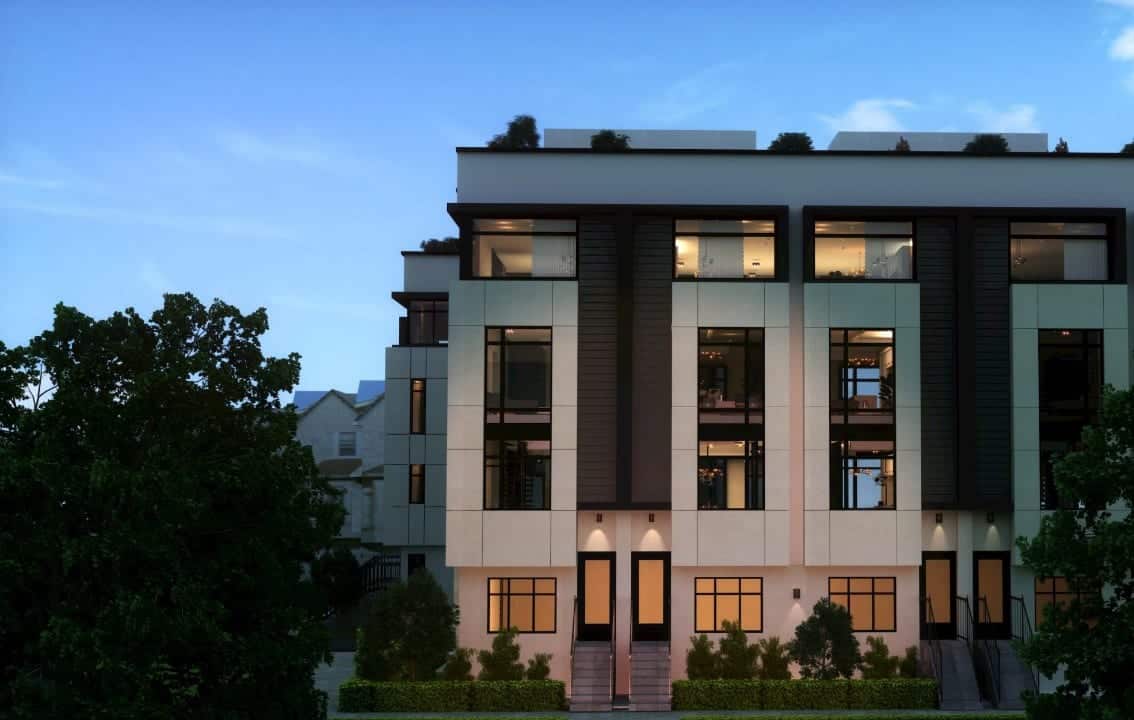 | | | | |
| --- | --- | --- | --- |
| | Address | Beecroft Road & Churchill Avenue | |
| Developer | Balder Corporation | Occupancy | TBA |
| Area | Willowdale | Deposit | TBA |
| Storeys | 3 | Maint. Fees | TBA |
| Units | 14 | Prices | TBA |
About Croft and Hill Townhomes
Croft & Hill offers the option for either three or four bedroom town homes, with impeccably designed and finished levels. Inspired by the classic lines of Art Deco, your home marries timeless, sophisticated accents in a modern, urban dwelling.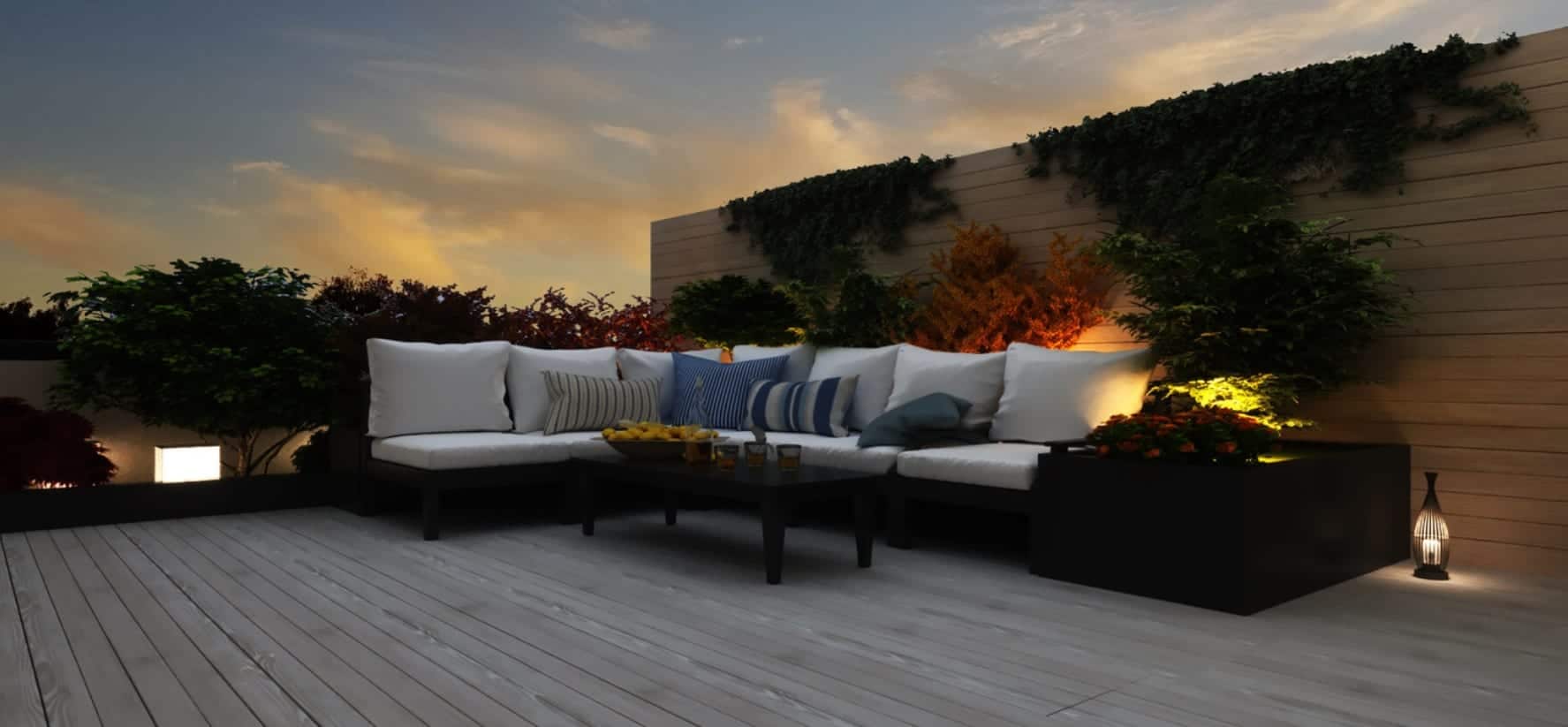 Croft and Hill Townhomes Location
A COSMOPOLITAN URBAN CENTRE
Croft & Hill sits in the heart of Willowdale, boasting a number of vibrant, cosmopolitan amenities, including the Empress Walk shopping centre, the ultra-modern North York Civic Centre, the world-class Douglas Snow Aquatic Centre and the highly acclaimed Meridian Arts Centre, Willowdale is a modern hub of both convenience and class.
This neighbourhood is also home to several desirable schools, including Earl Haig Secondary School, which features both an outstanding academic reputation, as well as the prestigious Claude Watson Arts Program.
The Neighbourhood
Take advantage of the endless amenities just steps away from your home, including:
Restaurants of all cuisines, representing the diversity of Toronto, so such as Thai, Korean, Indian, Persian and more!
Shopping such as Whole Foods, Loblaw's, Winners, LCBO, Shopper's Drug Mart, all major banks and more
Outdoor spaces to celebrate festivals at the iconic Mel Lastman Square, or get in touch with the great outdoors at Dempsey Park
Some of the city's most sought after schools
Looking beyond your neighbourhood, Croft & Hill is conveniently located a short distance away from the 401, the main artery in and out of the city.
Croft and Hill Townhomes Features
The exteriors at Croft & Hill feature a modern architectural design that uses faux wood accents and quality detailing. From its framed, double-glazed windows to its spacious rooftop terrace, every detail has been considered for the modern, urban dweller.
High standards for the interior finishes matches the luxurious exteriors. Croft & Hill was designed with modern luxury in mind. Over-sized windows bathe the residences in natural light, and the timeless blend of glass, steel and wood compliments the urban contemporary setting of Willowdale. Features and finishes include:
Premium quartz counter tops, with a deep, under mount sink
Two private parking spaces
Luxury stainless steel appliances, including a fridge, slide-in range, dishwasher and integrated microwave with exhaust fan
9' ceilings on the main floor
Central air conditioning and energy-efficient heating
Beautiful, natural hardwood on the main floor
High-efficiency stackable washer dryer
Pre-wiring for the alarm system
Interior stainless steel and glass railing and exterior glass railings
About the Developer
Balder Corporation has built a reputation for creating successful residential and commercial developments. As a family-principled business, we pride ourselves on quality, craftsmanship, and the relationships we build with our customers. With over 20 years of experience in design, development, and construction, we ensure that customers benefit from our expertise at every phase of projects.
Along with its dedicated teams and construction professionals, Balder has developed luxury custom-built homes, multi-unit residential properties, office buildings, and commercial projects. Balder Corporation's wide range of experience is what provides us with our unique ability to identify and build quality communities that meet the needs of our customers.
Successful developments are founded on the harmonious integration of the existing surroundings and the newly built form. It is in this notion that Balder Corporation finds the foundation of its business philosophy.
Balder Corporation partners with a select group of architectural, construction, and real estate experts to create the highest quality, design-focused developments. These locations are chosen to build the greatest value for our residential and commercial customers. Our involvement in every level of development ensures quality control throughout each project.
We believe that the true success of a development is dependent on the success of the smaller parts it is created from. Be it a single family residence, or a large land development, our team considers the entire project and how it naturally fits within its existing environment. We're dedicated to developing projects centred on community, where the form enriches the location and lifestyle.
Croft and Hill Townhomes FAQs
How do I reserve a unit in this project?
After you review the floor plans and prices, if you know what suites you are interested in, you may reserve a suite online using our online reservation worksheet form at https://truecondos.com/worksheet.
Does filling out the worksheet form mean I'm committing to buy a suite?
No it is not a formal commitment, it is an expression of interest and the first step you must take if you are thinking about getting a unit in this project.
What does it mean that Andrew la Fleur is a "Platinum Agent"?
Platinum agents are the top selling agents who get preferred status with developers and first access to new projects before regular agents and the public.
Andrew la Fleur has been a top-selling pre-construction agent since 2007, and during this time he has achieved platinum status with many of the top builders and sales companies in the Greater Toronto Area.
For more information on about Platinum agents see this article: https://truecondos.com/5-things-to-know-about-buying-a-condo-with-a-platinum-vip-realtor-real-estate-agent/
How does it benefit me as a buyer to work with Andrew la Fleur as my Platinum Agent?
Working with me as your Platinum agent gives you several benefits
You get the

highest level of access

in the building

You pay the

lowest possible price

for the unit (prices are typically increased significantly after the Platinum sales event)

The best possible

incentives

I do not represent the builder. I represent you. You benefit from my expertise of being a top selling pre-construction agent and investor myself since 2007.

Access to my personal network of mortgage brokers, lawyers, property management, HST rebate services, handymen and much more.

My services to you as a buyer are

free
Do I get a cooling off period? What is it for?
Yes, after you sign the contract to purchase a suite you will have a standard 10-day cooling off period. It's 10 calendar days, not business days from the time you sign.
The 10 days are primarily for 2 things: 1) to have a lawyer review your contract with you if you wish and 2) to get a mortgage pre-approval letter
Do I need to have a lawyer?
You don't need to have a lawyer at the moment that you sign the agreement, however I always recommend that you have a qualified lawyer review your agreement of purchase and sale after you sign and during your 10-day cooling off period.
Not sure who to talk to? Don't worry – getting a lawyer is something I can help you with. Contact me for more details.
Do I need to have a mortgage pre-approval to buy?
95% of all builders will require you to provide them with proof of financing capability in order to purchase. This is not required before you sign a contract, but it is usually required within 60 days of signing.
Not sure where to begin? Don't worry – getting a mortgage pre-approval is something that I can help you with. Contact me for more details.
Do the prices include HST?
If you are purchasing for yourself and plan to move in, then yes, prices include the HST and there is nothing you will have to pay at final closing.
If you are purchasing as an investment rental property, then you will have to pay approximately 7.8% of the purchase price as HST on final closing.
This money is remitted to the CRA and as an investor renting out your property you can apply to the CRA immediately to get this money back. It usually takes about 1 month to get your rebate back.
For more information on the HST, see here:
https://truecondos.com/tag/hst-rebates/
Contact me for more details.
What are my closing costs on a pre-construction condo?
Closing costs on a pre-construction condo will vary greatly depending on the actual purchase price of the unit you are buying, but it also depends on the builder, the city that you are buying in, and the type of unit that you are buying.
Roughly speaking in Toronto you can expect to pay approximately 3-5% of the purchase price in closing costs when purchasing a brand new condo.
Check out this article for more info on closing costs:
https://truecondos.com/5-things-to-know-about-closing-costs-when-investing-in-a-pre-construction-condo/
Contact me for more details
Are there any 'hidden' costs when buying a pre-construction condo?
No, there are no hidden fees when buying pre-construction condos because all fees must be disclosed in the agreement of purchase and sale. All purchasers have 10 days to review the agreement and have a lawyer advise them on the exact closing cost amounts. If you need a lawyer to help you we can suggest to you to several expert law firms that will review your agreement in detail.
Is it possible to assign my condo? How much is the assignment fee?
Most condo builders do allow you to sell your unit before the building is complete. This projcess is called selling by "assignment".
There is usually an assignment fee and a legal fee associated with selling. Costs can range from $1000-7000. Contact me for more details.