East Hills Crossing Condos in Calgary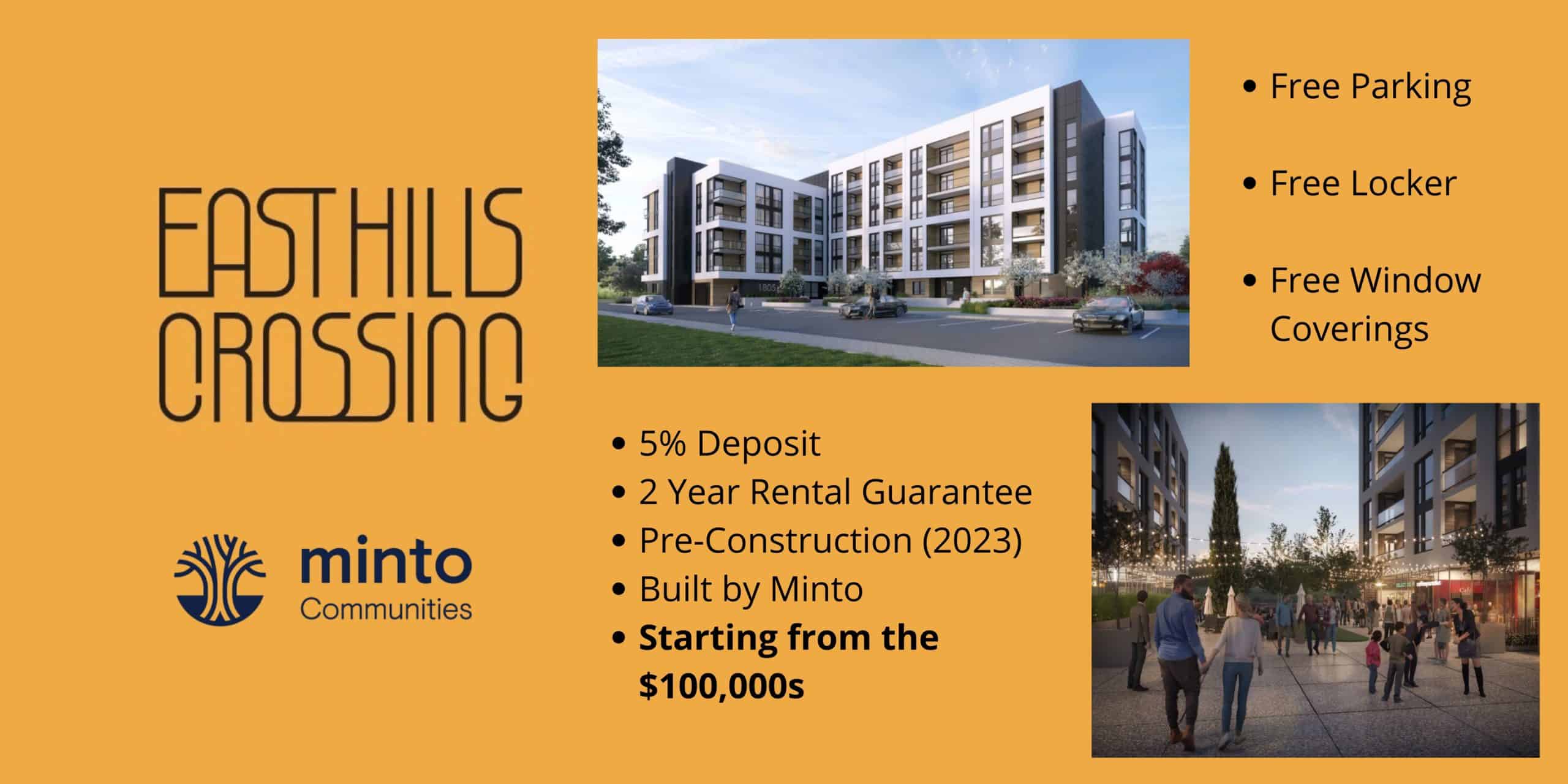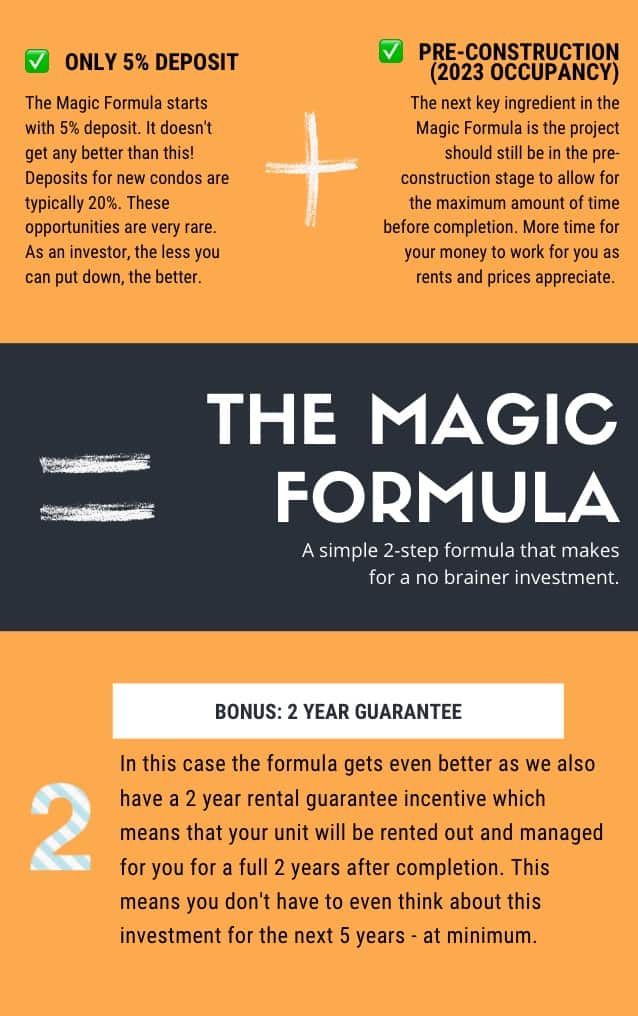 Prices and Floor Plans Below
New Podcast – Listen to this interview with Mark from Minto
🔥 Buy a Condo with Less than $10k 🔥
Parking is included with all units.
✅ 5% Deposit
✅ 2 Year Rental Guarantee
✅ Pre-Construction (2023 Occupancy)
✅ Built by Minto
✅ Starting from the $100,000s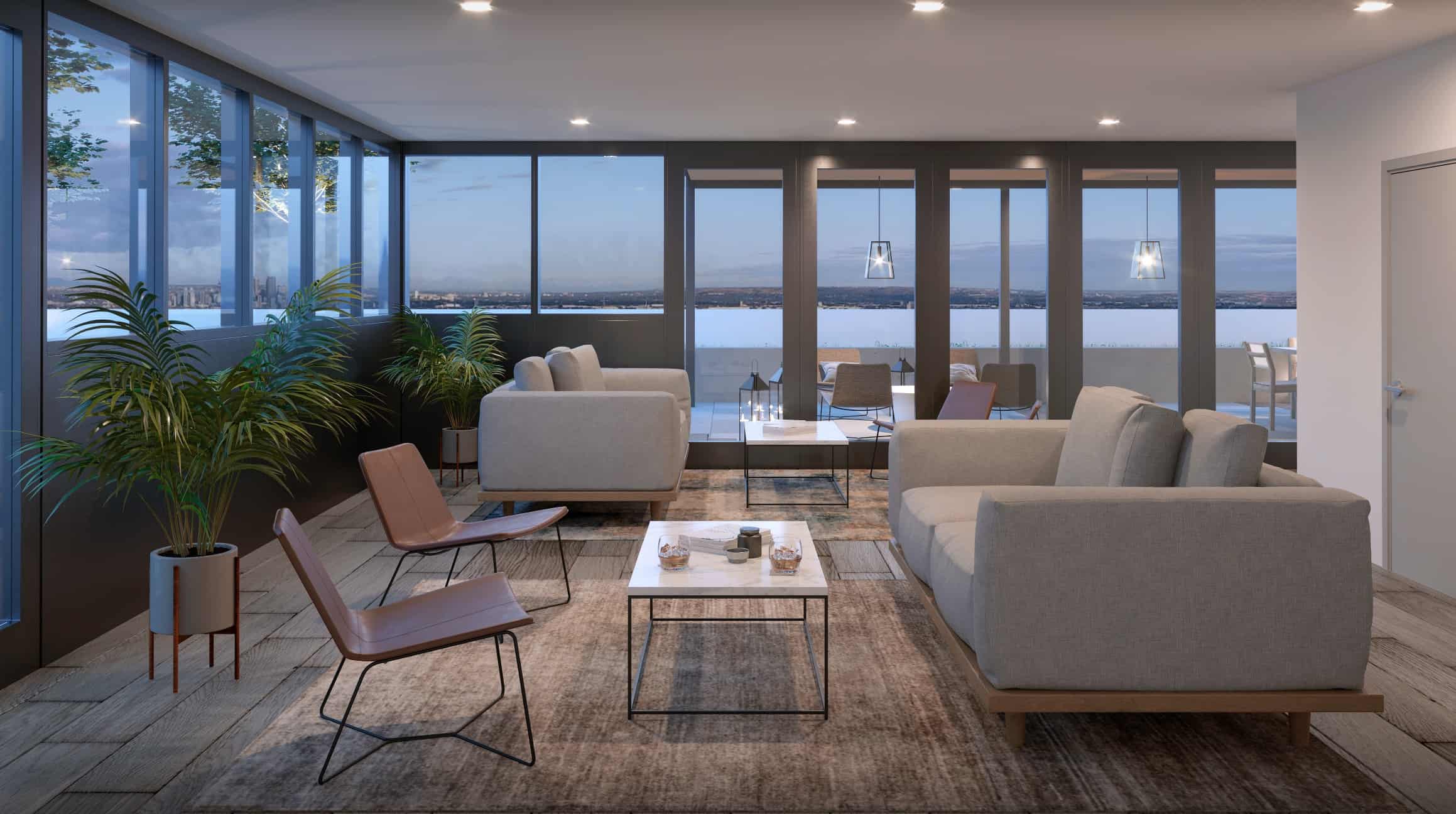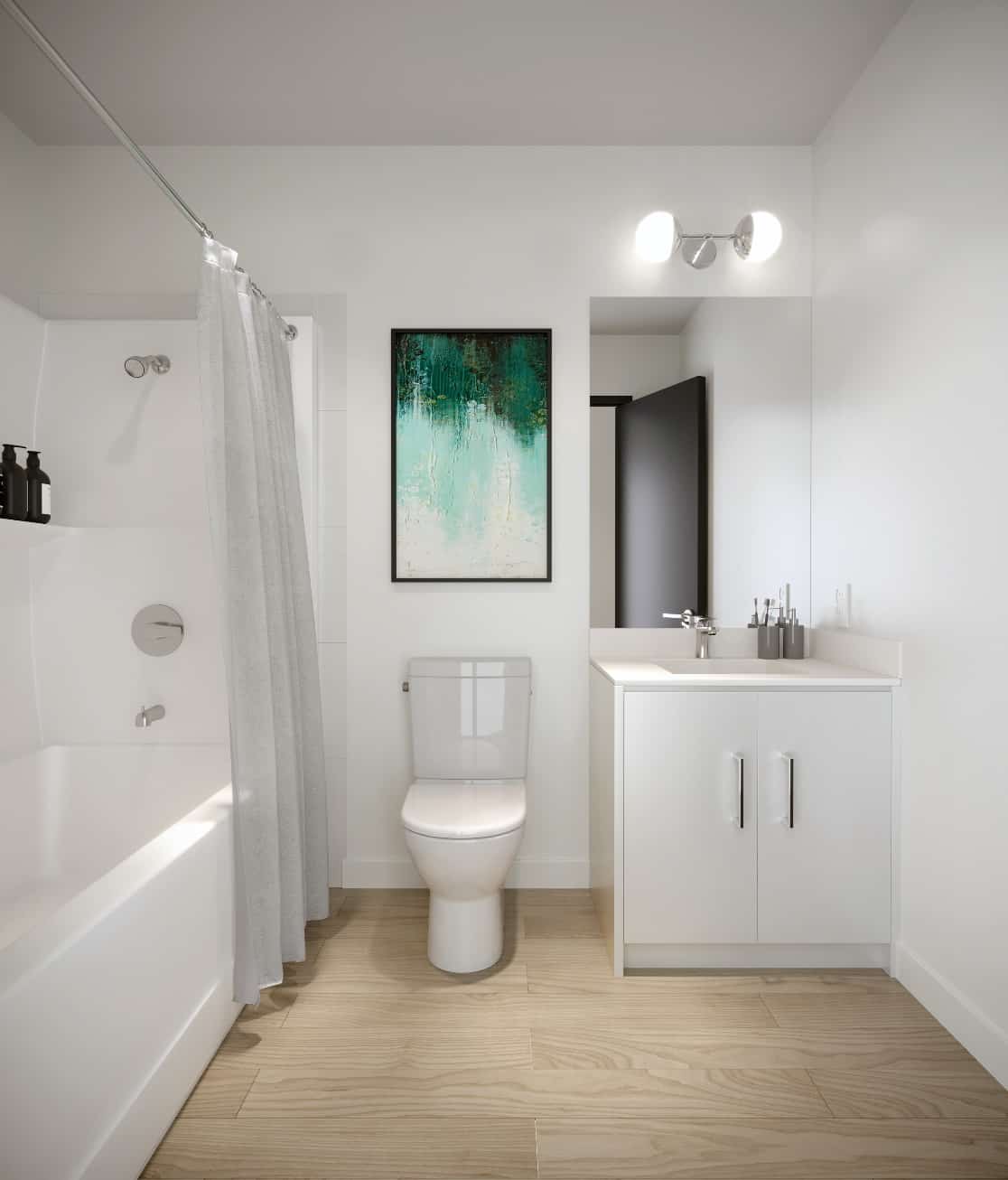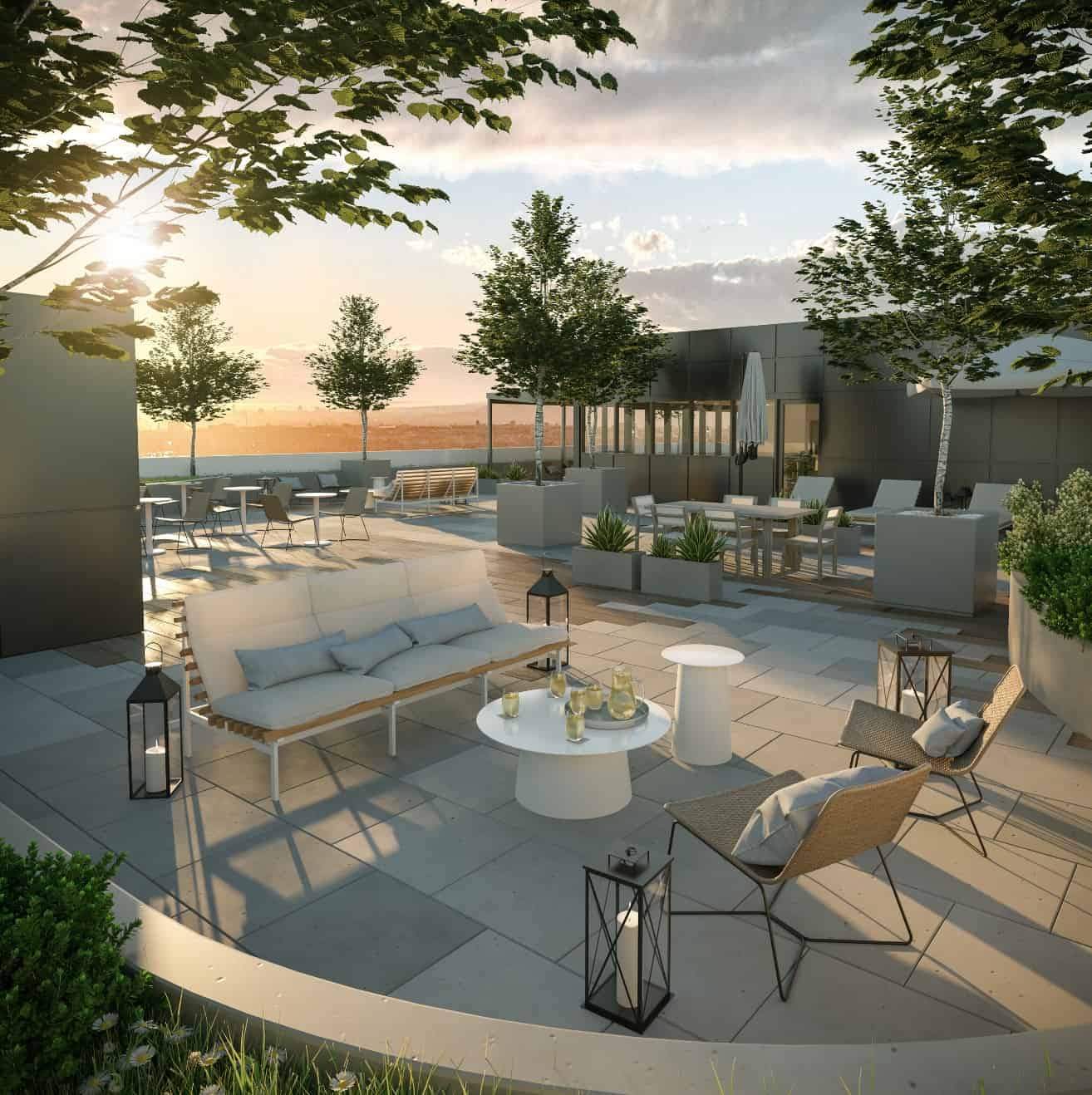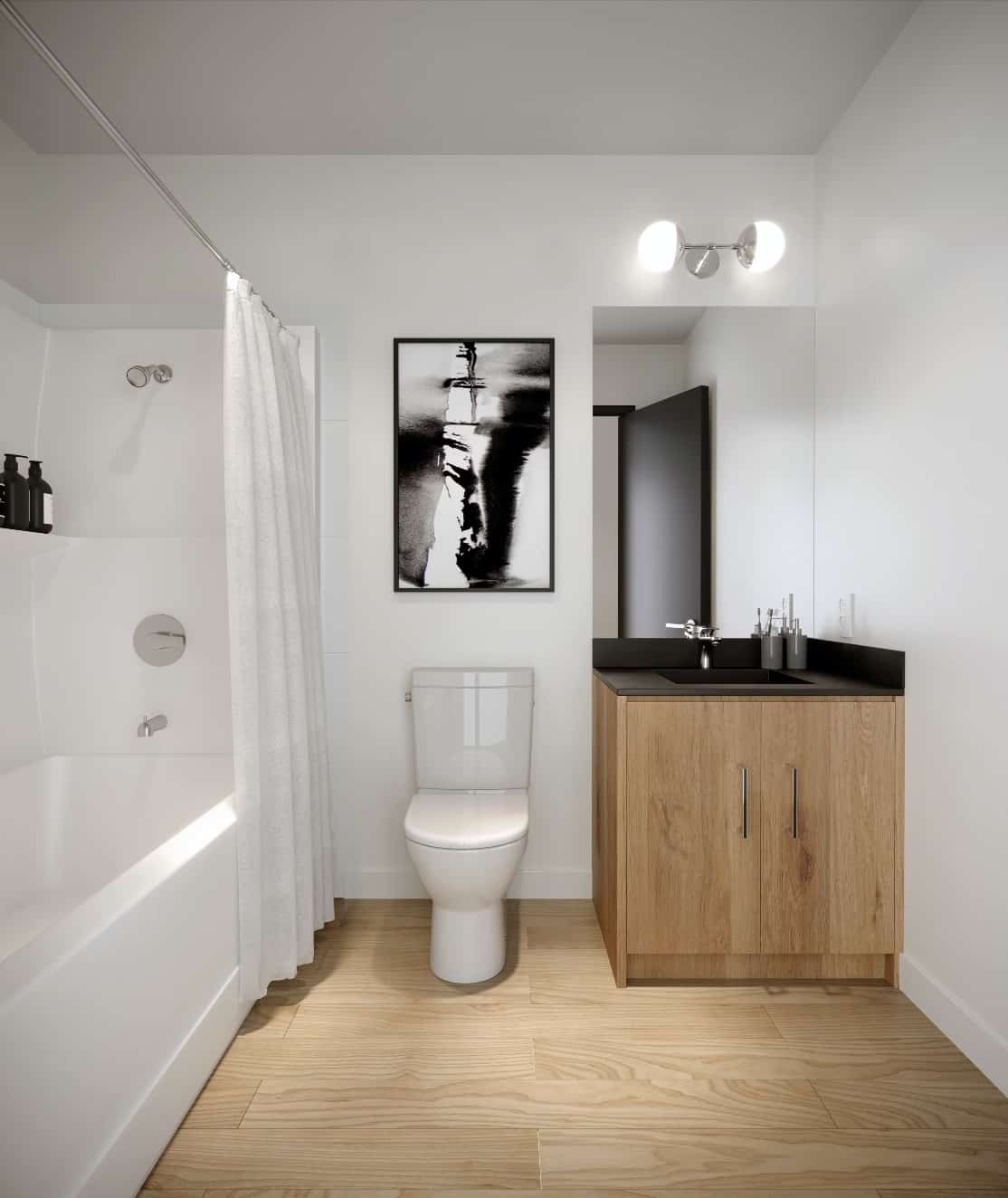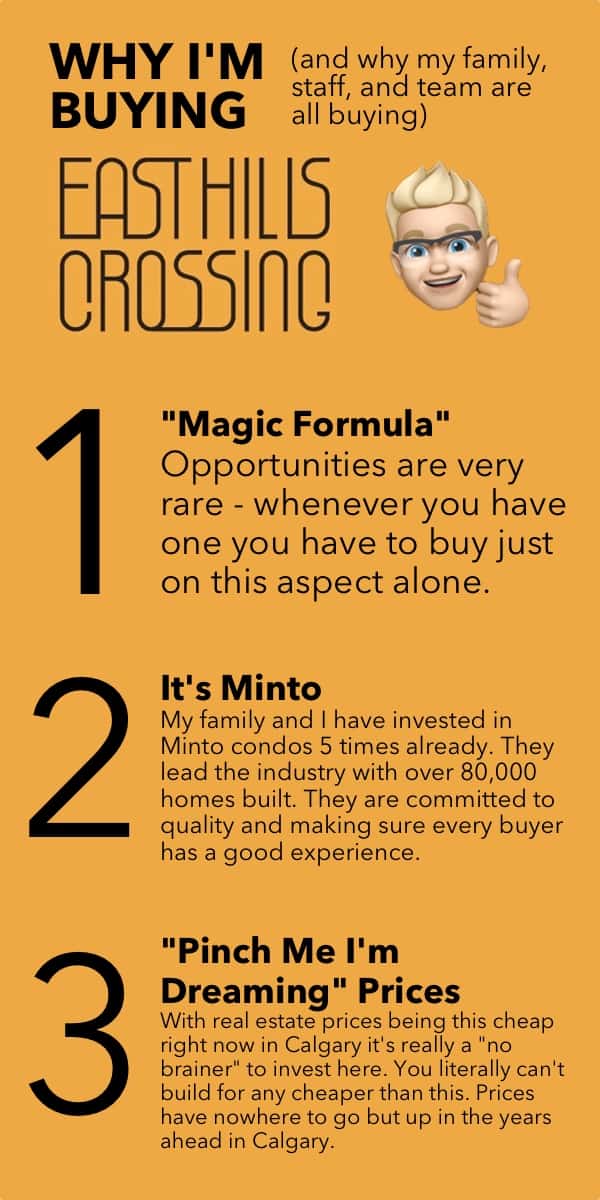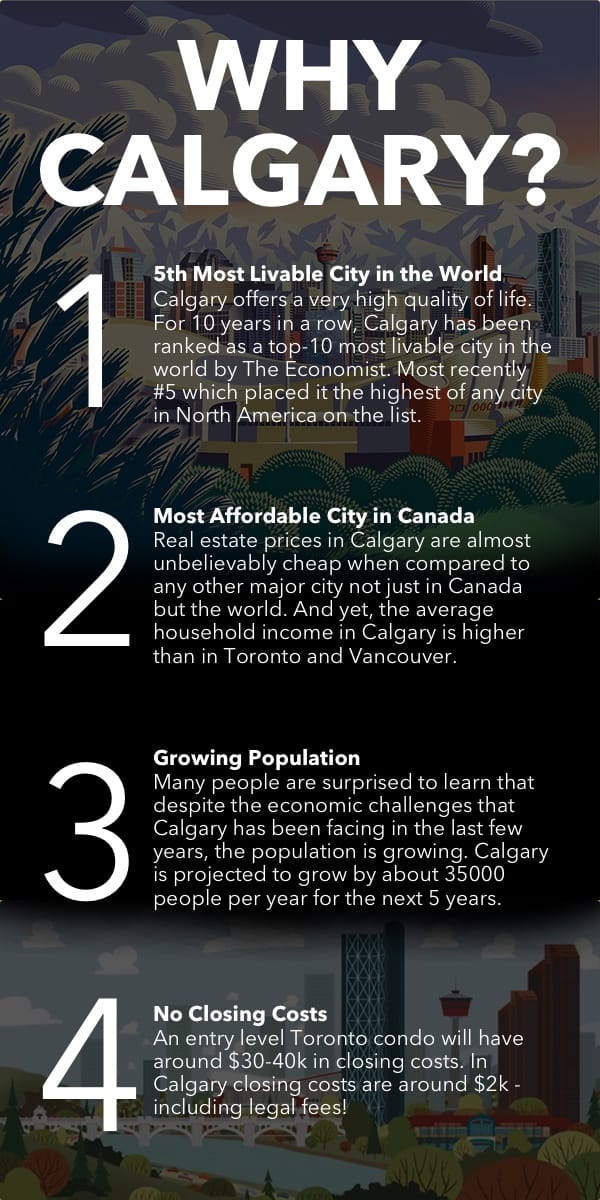 | | | | |
| --- | --- | --- | --- |
| | Address | 1880 84 Street SE, Calgary | |
| Developer | Minto Communities | Occupancy | 2023 |
| Area | Easthills | Deposit | 5% Before Occupancy |
| Storeys | 6 | Maint. Fees | $0.40 psf/m |
| Units | 87 | Prices | from the $100,000s |
East Hills Crossing Condos in Calgary FAQs
I'm interested in buying a unit, what do I do next?
If you are interested in securing a unit, the next step is to fill out a worksheet at truecondos.com/worksheet with all your information and your top-3 suite choices.
Demand is very high, units are selling quickly and the building will sell out soon – get your worksheet filled out right away.
Questions? Call 647-371-0110
How much are Parking and Lockers?
The price of every unit includes 1 underground parking spot and 1 locker
Do I qualify for the 5% deposit?
5% deposit is available to anyone with a mortgage pre-approval letter.
10% deposit if no mortgage pre-approval.
Since the price points are so low in the project, nearly all buyers should have no problem to qualify for the 5%.
Another alternative is to get a 5% deposit with an optional deposit bond program.
Can you help me get a mortgage pre-approval letter?
Yes, we can help you connect with a mortgage broker to get the necessary pre-approval letter. Please contact us for more details.
Note: not all mortgage brokers are qualified to issue pre-approvals on pre-construction condos, before contacting your broker or bank, please contact us for more details.
If I want to do the deposit bond option, how do I know if I qualify?
Most people will not do the deposit bond program as most will qualify for the standard 5% with pre-approval.
However, if you want to do the 5% + deposit bond, you will have to apply for the bond with the insurance company.
The most important criteria for qualification is EQUITY. If you have existing equity in a property that has your name on title, then your chances of qualifying is very high. You also need to have good income and a good credit score.
Is there a cost to pay for the 5% bond program?
If you do the deposit bond option, yes, the fee is $100 plus a small percentage of the amount of the actual 5% bond.
So the fee will be approximately $200-600 depending on the unit you purchase.
Again, most purchasers should be able to just get a mortgage approval and skip the deposit bond option altogether to get the 5% deposit.
Can I buy more than 1 unit?
You can buy as many units as you want in the same name with 5% deposit, as long as you have a mortgage pre-approval letter for all units.
With 10% deposit, you can buy as many units as you want with NO mortgage pre-approval letter needed.
With the deposit bond program, you can only get 1 unit per name.
How much is the Rental Guarantee for?
The amount is a simple calculation of 6% of the price paid (including locker price and GST) multiplied by 6% to get the annual amount, and then divide by 12 to get the monthly.
For example $250,000 purchase price *6% = $15,570/12 = $1312/month.
Please note: the rental guarantee is a limited time incentive and can go away at any time.
Will these units be positive cash flow?
Yes most of these units are projected to be positive cash flow.
This is based on 20% total down payment at closing, 30 year amortization, and today's mortgage rates of around 1.8-2.5%.
Anyone who has bought a condo in Toronto recently knows that this kind of cash flow is impossible to find here.
When does the Rental Guarantee start?
The rental guarantee starts as soon as the condo is ready for occupancy. So you start earning right away, no negative cash flow time when you are bleeding money each month with your condo sitting empty.
There is an occupancy period before final closing in Alberta with condos just like in Ontario.
What happens after the 2 year Guarantee is up? Can I keep using the property management company?
Yes, after the 2 years of free property management is finished, you can hire the property management company, you can hire them to keep it going. Estimated costs (subject to change at any time) will be $500 for placing a new tenant and $75/m for ongoing property management.
What are the closing costs in Alberta on a new condo?
The closing costs in Alberta are VERY different from Ontario. There are no development charges, educational levies, section 37 charges, or other various municipal charges.
In Toronto the average closing costs are around $30,000-$40,000 for a pre-construction condo purchased in 2020 with closing in 3-5 years time.
With East Hills Crossing in Calgary your closing costs are basically only going to be your lawyer fees plus your home warranty fees. So all in you are looking at $2000 or less based on 2020 estimates for closing in 2023.
How much is property tax in Calgary?
The property tax rate in Calgary is very low!
For 2020 the residential rate in Calgary is approximately 0.75% (of assessed value).
So that means that on a $250k (purchase price) unit you are looking at approximately $1875/year or $156/month in property taxes.
Of course in Alberta just like in Ontario the assessed values usually come in significantly lower than the market values so taxes will likely be even less than this estimate.
Do I need a lawyer in Alberta to buy?
Same as in Ontario, you will need a lawyer at closing to close the property, and the lawyer has to be licensed in Alberta.
When the time comes we can put you in touch with a few lawyers in Calgary who can handle the transaction for you.
The cost will be approximately $1000-2000 for a lawyer.
Is there a 10-day cooling period after I buy like in Ontario?
Yes, you will have a 10 calendar day cooling period after signing just like in Ontario. If you wish to cancel your offer during the 10 days you can with no penalty.
How does HST/GST work in Alberta?
In Alberta the HST/GST is handled differently than Ontario.
In Ontario, as an investor, you pay approx 8% of the price on final closing and you apply for a rebate to get the HST back, and in most cases you get most of it back.
The HST in Ontario is money you have to pay on closing out of your own pocket. You cannot use a mortgage to pay for it.
In Alberta, you pay 5% of the price which is the GST portion on final closing.
As an investor, there is a program where you can apply to get a portion of the GST you paid rebated back to you. The maximum you get back is 36%.
If the price is up to $350k, you get back 36% of the GST you paid.
Note: Since all the units at East Hills Crossing are less than $350k, you should expect to get back the 36% rebate.
If the price is between $350k-$450k, it's a sliding scale where the 36% rebate shrinks down to zero by the time you hit $450k.
The GREAT news about GST in Alberta is you can roll it into your mortgage, you DO NOT have to pay this money on closing out of your own pocket!
So for example (all figures approximates):
Purchase price $250,000 – you pay $12,500 in GST. you get a rebate back for $4500. Actual total GST paid = $8000
Purchase price $350k – you pay $17,500 in GST. you get a rebate back for $6300. Actual total GST paid = $11200
Purchase price $400k – you pay $20k in GST. you get rebate back for $3100. Actual total GST paid = $16,900
Purchase price of $450k – you pay $22,500 in GST. you get zero back.
How do I get a mortgage for a property in Alberta if I live in Ontario (or anywhere else)?
Thankfully getting a mortgage in Alberta is easy, we have national banks in Canada and it's all the same whether you are in Ontario or anywhere. Canada is the best country in the world and we have the best banking system in the world!
Do I have to go to Calgary to sign any documents?
No, everything from purchasing to closing in 3 years time can be done remotely without ever having to go to Calgary. Of course you are welcome to go visit the property if you want and check it out at any time.
Can I assign my unit?
Yes you can assign your unit (sell before it is finished). The assignment fee is reduced from $5000 to $1000 as an incentive for a limited time only.
I have other questions that I don't see the answer to here...
If you have more questions please email me at andrew@truecondos.com or reach me at 416-371-2333
Andrew la Fleur
Sales Representative, Remax Condos Plus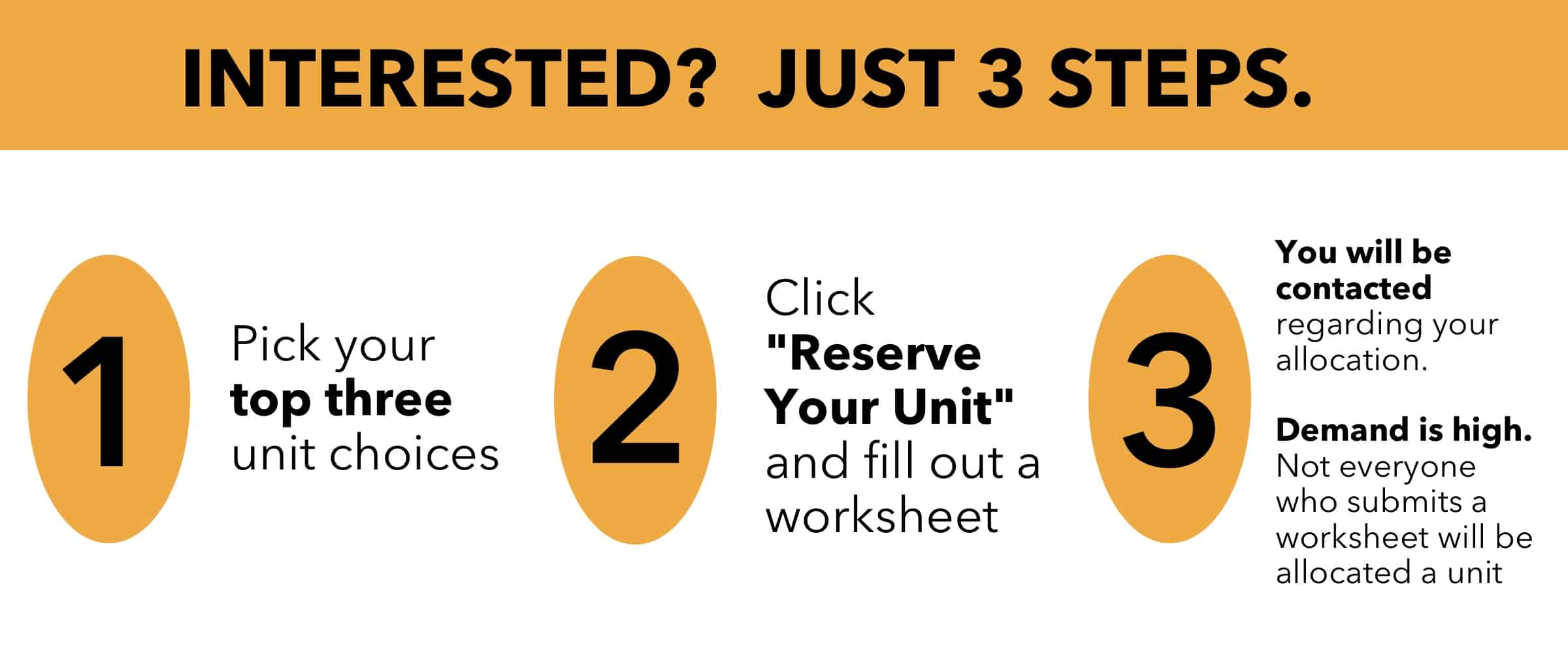 About East Hills Crossing Condos in Calgary
On the east side of Calgary, a new master-planned community by Minto Communities is taking shape.
Imagine awe-inspiring mountain views, contemporary design, and innovative architecture in a community connected to everything in Calgary. SE1 is a modern, stylish building that's been meticulously designed to optimize flow, comfort, and space.
SE1 is located within East Hills Crossing, a master-planned development by Minto Communities. Be the first to discover a vibrant urban lifestyle that's east of expectation!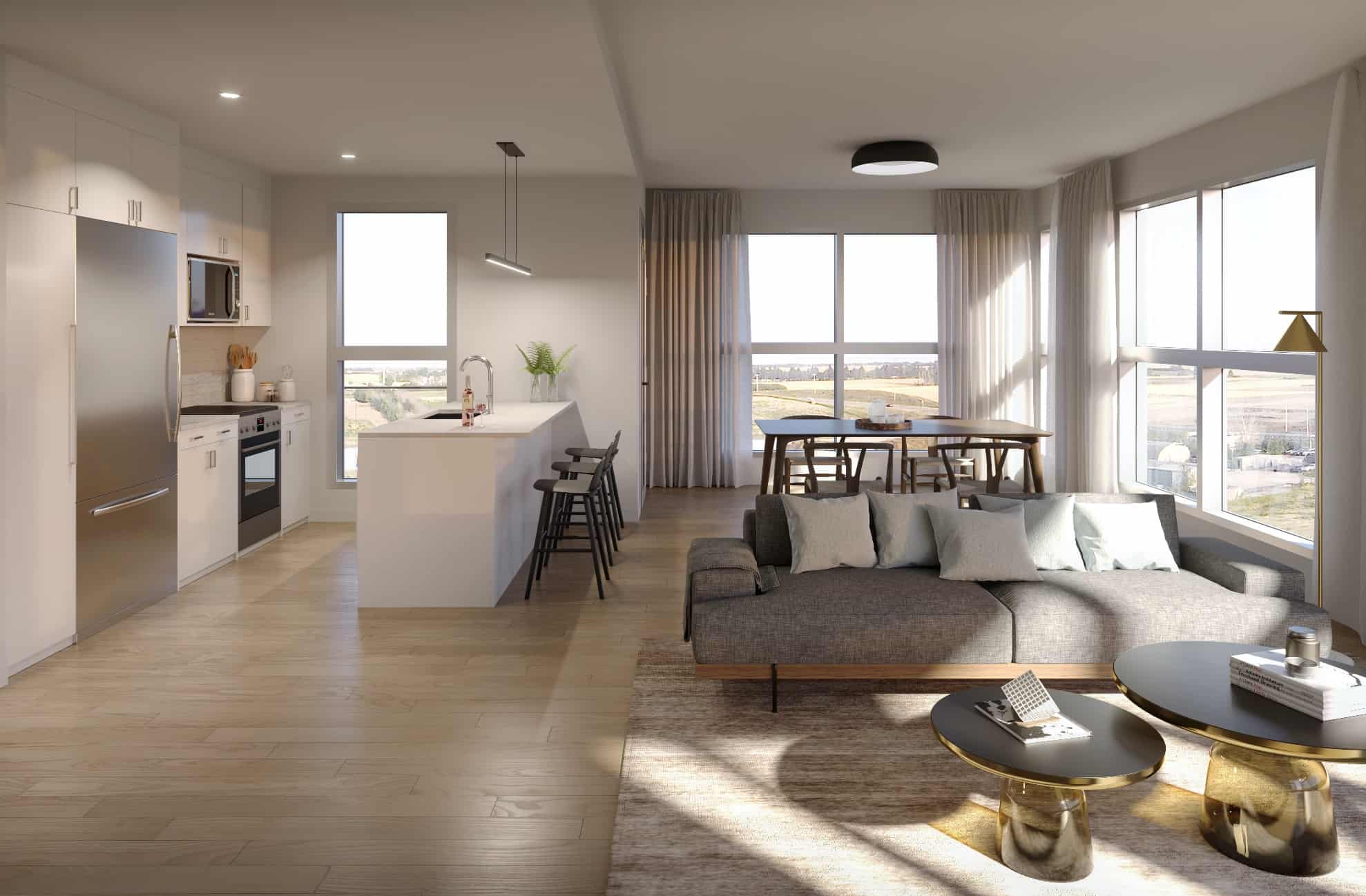 East Hills Crossing Condos Location
East Hills Crossing Condos will be located just south of 17 Ave SE and east of Stoney Trail SE at 1880 84 Street SE in Calgary, AB.
The Easthills Shopping Centre is only a few minutes north of East Hills Crossing consisting of Starbucks, Bed Bath and Beyond, Cineplex, Costco, and more.
Previous Podcast Episodes about Investing in Calgary
About the Developer
Minto Communities
For more than 60 years, Minto Communities Canada has been building new homes, master-planned communities and condominiums, one home and one relationship at a time.
From condos to single family homes, Minto Communities Canada offers homes in master-planned communities and condominiums for individuals, couples and families at almost every stage of life.