Fairfield Towns
| | | | |
| --- | --- | --- | --- |
| | Address | 1124 Islington Avenue, Toronto | |
| Developer | Plaza | Occupancy | TBA |
| Area | Etobicoke | Deposit | TBA |
| Storeys | Townhomes | Maint. Fees | TBA |
| Units | 14 | Prices | TBA |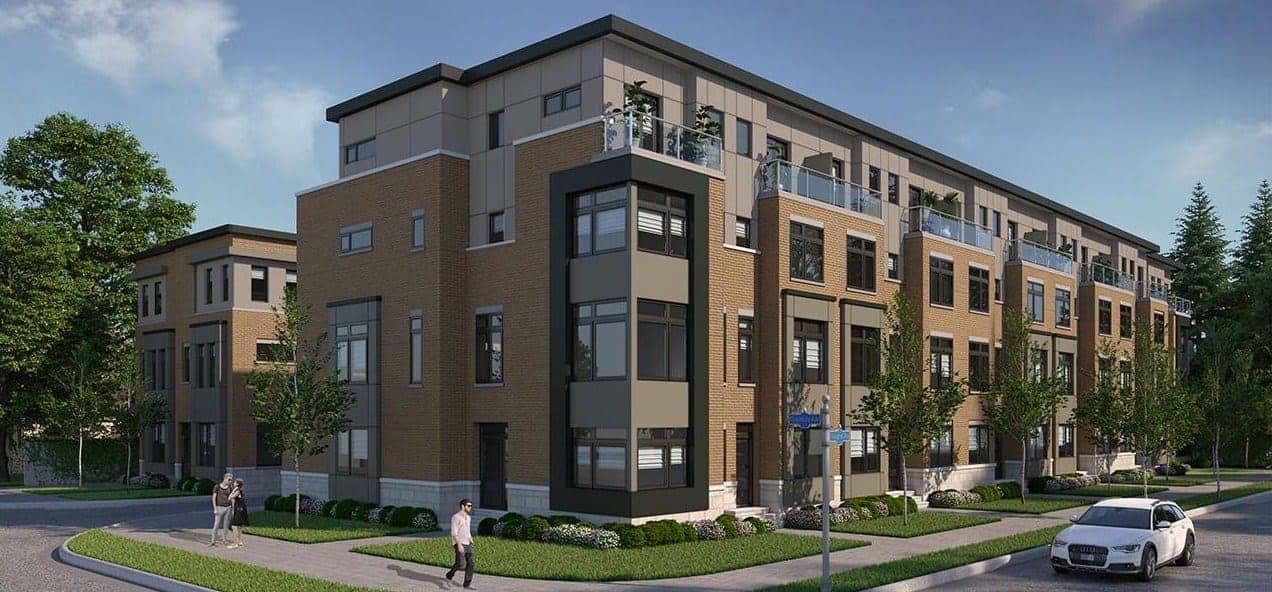 Get the True Condos Insider Market Advantage for FREE!
Along with instant access to this project, after signing up you will receive:
✅ Access to DAY 1 Platinum VIP pricing
✅ Best selection of units
✅ Opportunity to reserve your unit before the general public
✅ Work with a condo investing specialist (someone invested in the condo market and sells hundreds of condos)
✅ Expert analysis on the 5% of condos worth investing in Toronto and the GTA
About Fairfield Towns
A COLLECTION OF 12 TOWNHOMES AND 2 SEMIS
Located at Islington and Bloor an exclusive collection of freehold
townhomes and semis is taking place.
Featuring modern and fresh designs making this boutique hamlet unique to Sunnylea neighborhood.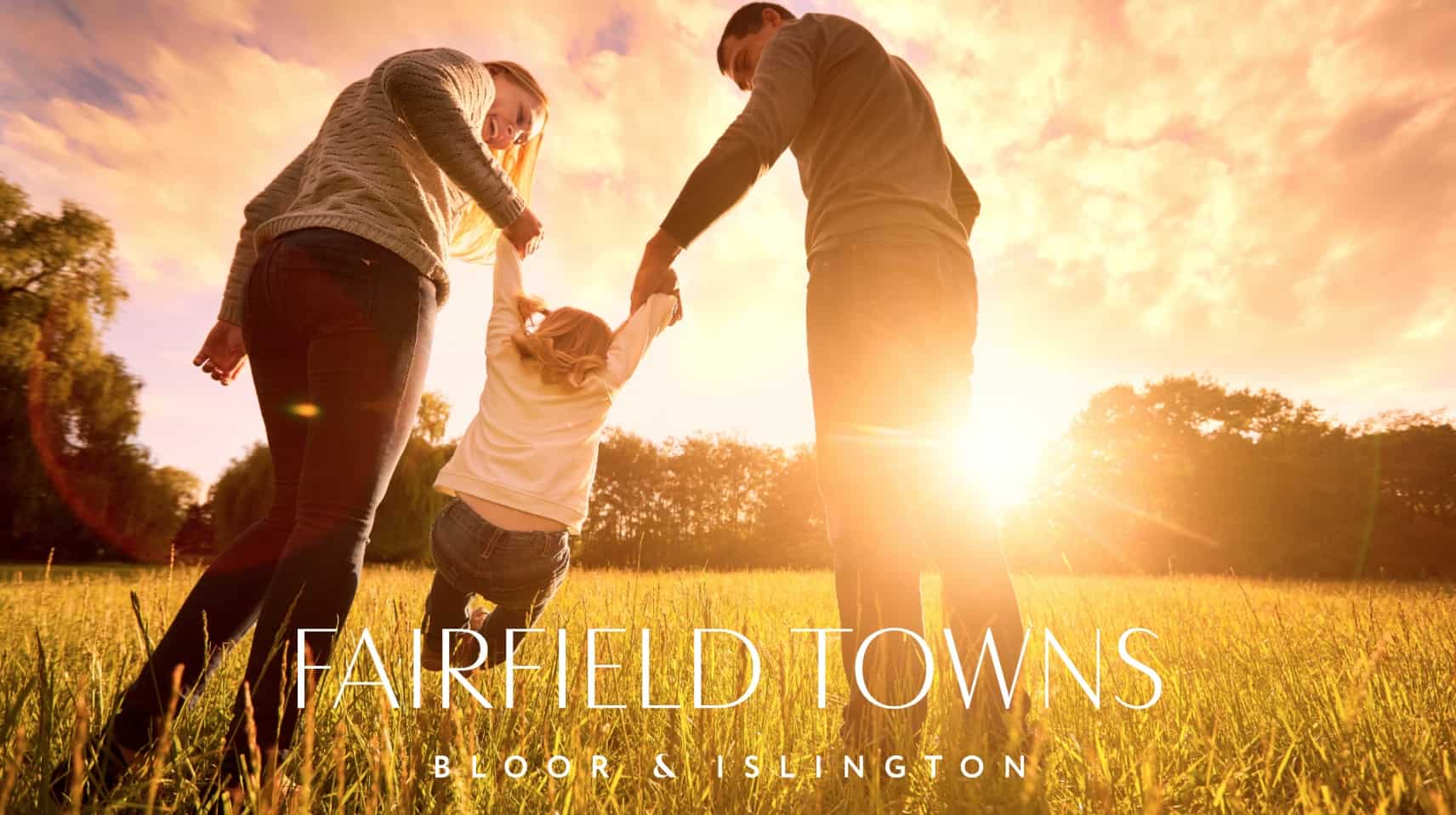 Fairfield Towns Location
At Fairfield Towns, you'll enjoy convenient access to downtown Toronto, and close proximity to an incredible array of premier lifestyle amenities.
EASY TRANSIT CONNECTIONS
Fairfield Towns is a short walk from Islington subway station and a 19-minute walk to the Kipling GO Station. Drive to the 427 and the Gardiner in just 5 minutes, or take transit south to Humber College in minutes.
EAT LOCAL
Discover the many dining options along Bloor St. Greek, Japanese, Italian and Indian are just some of the international cultures you'll get to know through their cuisines.
SPACE TO PLAY
At Fairfield Towns, you'll never run out of places to explore. The Islington Golf Club, Toronto Golf Club, and Lakeview Golf Course are all nearby, and you're encircled by the premier green space of the South Humber Parklands, Kings Mill Park, and Humber Marshes on the Humber River.
Family fun at Fairfield Park.
Immediately across the street you'll find the 6.6 acre Fairfield Park — perfect for the family, with a children's playground, open green space, two shuffleboard courts, and a splash pad.
Fairfield Towns Features and Finishes
– Professional designer specified kitchens
– Engineered Hardwood throughout
– Professional designer selected colours and finishes
– 10 foot ceilings on main floor with smooth ceilings throughout
– Expansive windows
– Moen faucets
– Gas appliances
– Luxurious master ensuite
– Great views
– Private amenity park on site
– Glass railings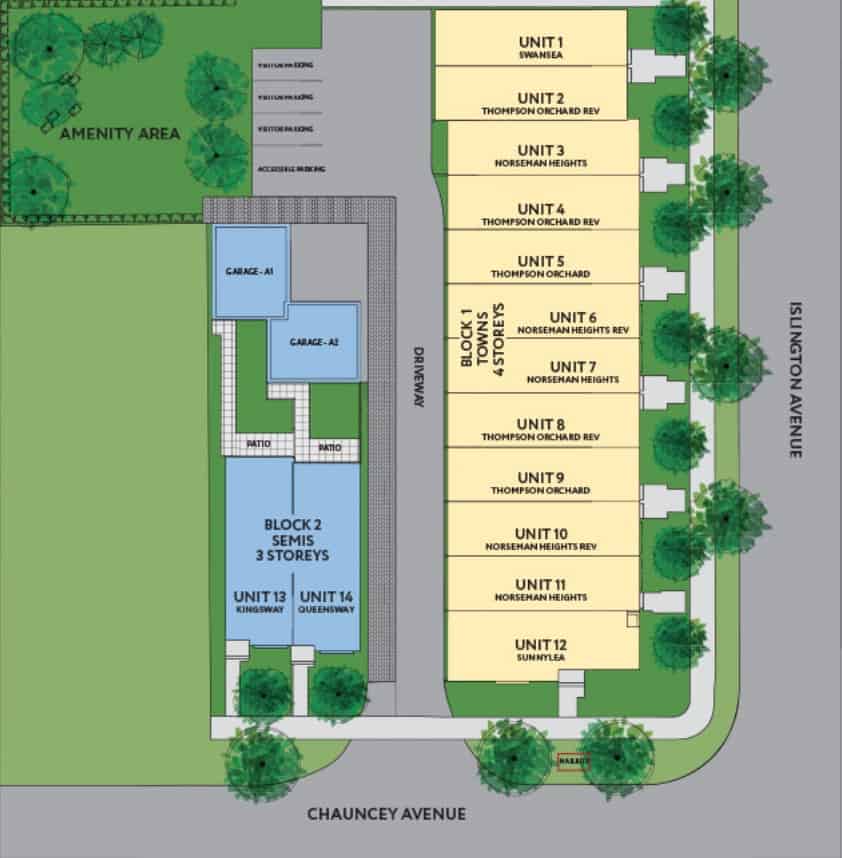 About the Developer
Since 1982, the Plaza philosophy of providing a uniformly high level of standard quality in every condominium Plaza builds has made our name synonymous with lasting value. We were among the first condominium developers and builders in Toronto to include finishes such as granite counters and floors, marble bathroom counters and floors, halogen lighting, under-mount sinks, porcelain tile, engineered hardwood floors and stainless steel appliances as standard features rather than costly upgrades.
Building in more quality from the beginning is a hallmark of every Plaza community, which has resulted in condominium suites that have greater market value today, and have lasting value for tomorrow.
How do I reserve a unit in this project?
After you review the floor plans and prices, if you know what suites you are interested in, you may reserve a suite online using our online reservation worksheet form at https://truecondos.com/worksheet.
Does filling out the worksheet form mean I'm committing to buy a suite?
No it is not a formal commitment, it is an expression of interest and the first step you must take if you are thinking about getting a unit in this project.
What does it mean that Andrew la Fleur is a "Platinum Agent"?
Platinum agents are the top selling agents who get preferred status with developers and first access to new projects before regular agents and the public.
Andrew la Fleur has been a top-selling pre-construction agent since 2007, and during this time he has achieved platinum status with many of the top builders and sales companies in the Greater Toronto Area.
For more information on about Platinum agents see this article: https://truecondos.com/5-things-to-know-about-buying-a-condo-with-a-platinum-vip-realtor-real-estate-agent/
How does it benefit me as a buyer to work with Andrew la Fleur as my Platinum Agent?
Working with me as your Platinum agent gives you several benefits
You get the

highest level of access

in the building

You pay the

lowest possible price

for the unit (prices are typically increased significantly after the Platinum sales event)

The best possible

incentives

I do not represent the builder. I represent you. You benefit from my expertise of being a top selling pre-construction agent and investor myself since 2007.

Access to my personal network of mortgage brokers, lawyers, property management, HST rebate services, handymen and much more.

My services to you as a buyer are

free
Do I get a cooling off period? What is it for?
Yes, after you sign the contract to purchase a suite you will have a standard 10-day cooling off period. It's 10 calendar days, not business days from the time you sign.
The 10 days are primarily for 2 things: 1) to have a lawyer review your contract with you if you wish and 2) to get a mortgage pre-approval letter
Do I need to have a lawyer?
You don't need to have a lawyer at the moment that you sign the agreement, however I always recommend that you have a qualified lawyer review your agreement of purchase and sale after you sign and during your 10-day cooling off period.
Not sure who to talk to? Don't worry – getting a lawyer is something I can help you with. Contact me for more details.
Do I need to have a mortgage pre-approval to buy?
95% of all builders will require you to provide them with proof of financing capability in order to purchase. This is not required before you sign a contract, but it is usually required within 60 days of signing.
Not sure where to begin? Don't worry – getting a mortgage pre-approval is something that I can help you with. Contact me for more details.
Do the prices include HST?
If you are purchasing for yourself and plan to move in, then yes, prices include the HST and there is nothing you will have to pay at final closing.
If you are purchasing as an investment rental property, then you will have to pay approximately 7.8% of the purchase price as HST on final closing.
This money is remitted to the CRA and as an investor renting out your property you can apply to the CRA immediately to get this money back. It usually takes about 1 month to get your rebate back.
For more information on the HST, see here:
https://truecondos.com/tag/hst-rebates/
Contact me for more details.
What are my closing costs on a pre-construction condo?
Closing costs on a pre-construction condo will vary greatly depending on the actual purchase price of the unit you are buying, but it also depends on the builder, the city that you are buying in, and the type of unit that you are buying.
Roughly speaking in Toronto you can expect to pay approximately 3-5% of the purchase price in closing costs when purchasing a brand new condo.
Check out this article for more info on closing costs:
https://truecondos.com/5-things-to-know-about-closing-costs-when-investing-in-a-pre-construction-condo/
Contact me for more details
Are there any 'hidden' costs when buying a pre-construction condo?
No, there are no hidden fees when buying pre-construction condos because all fees must be disclosed in the agreement of purchase and sale. All purchasers have 10 days to review the agreement and have a lawyer advise them on the exact closing cost amounts. If you need a lawyer to help you we can suggest to you to several expert law firms that will review your agreement in detail.
Is it possible to assign my condo? How much is the assignment fee?
Most condo builders do allow you to sell your unit before the building is complete. This projcess is called selling by "assignment".
There is usually an assignment fee and a legal fee associated with selling. Costs can range from $1000-7000. Contact me for more details.