Lackner Ridge Condos
Lackner Ridge Condos is a new condo in Kitchener developed by Reid's Heritage Homes currently in preconstruction at 1201 Lockner Boulevard, Kitchener, ON.
| | | | |
| --- | --- | --- | --- |
| | Address | 1201 Lackner Boulevard, Kitchener | |
| Developer | Reids Heritage Homes | Occupancy | Sept 2022 |
| Area | Kitchener | Deposit | 10% Before Occupancy |
| Storeys | 4 | Maint. Fees | $0.42 psf/m |
| Units | 54 | Prices | Mid $300,000s |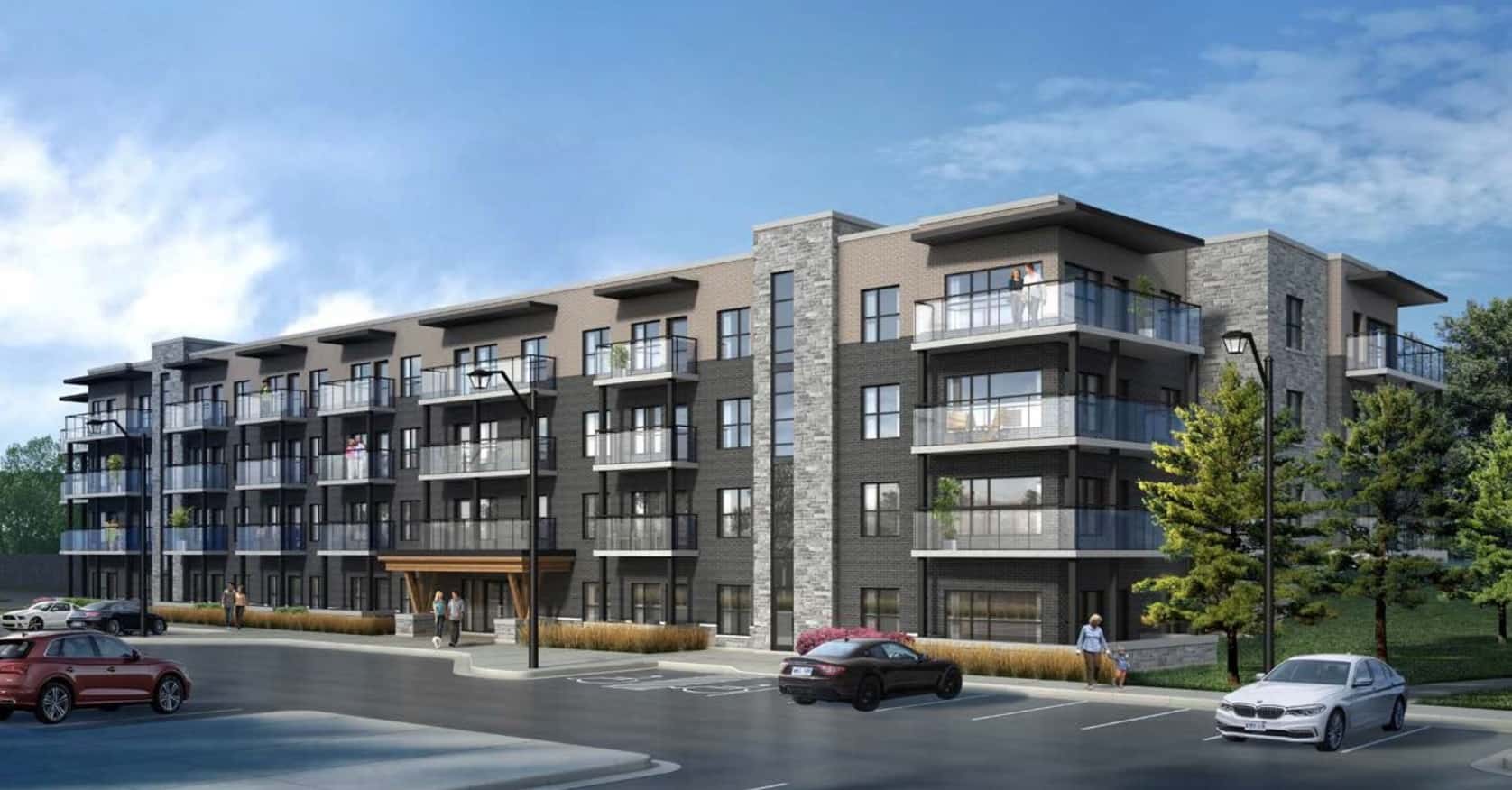 Get the True Condos Insider Market Advantage for FREE!
Along with instant access to this project, after signing up you will receive:
✅ Access to DAY 1 Platinum VIP pricing
✅ Best selection of units
✅ Opportunity to reserve your unit via worksheet before the general public
✅ Work with a condo investing specialist (someone who currently invests in the condo market and has sold hundreds of condos)
✅ Expert analysis on the 5% of condos worth investing in Toronto and the GTA
About Lackner Ridge Condos
Experience all that life can offer. In this one-of-a-kind new condominium community.
Lackner Ridge is a sophisticated urban residence, set on a natural ridge surrounded by miles of trails to explore.
Follow the Grand River trails on your bike, hike Stanley Park Conservation Area and visit all of the parks in between. Central and convenient to every corner of Kitchener, this new condominium community is minutes to downtown with superb shopping, trendy restaurants, craft breweries and recreation centres all close by, plus easy access to highways and transit.
Lackner Ridge condominiums feature exquisitely-crafted 1 and 2 bedroom suites with luxurious finishes, gourmet kitchens, room to create a home office or study area and beautiful balconies. Enjoy views in both directions of the highest point of the ridge – we promise it will make you want to get out and explore what's on the other side.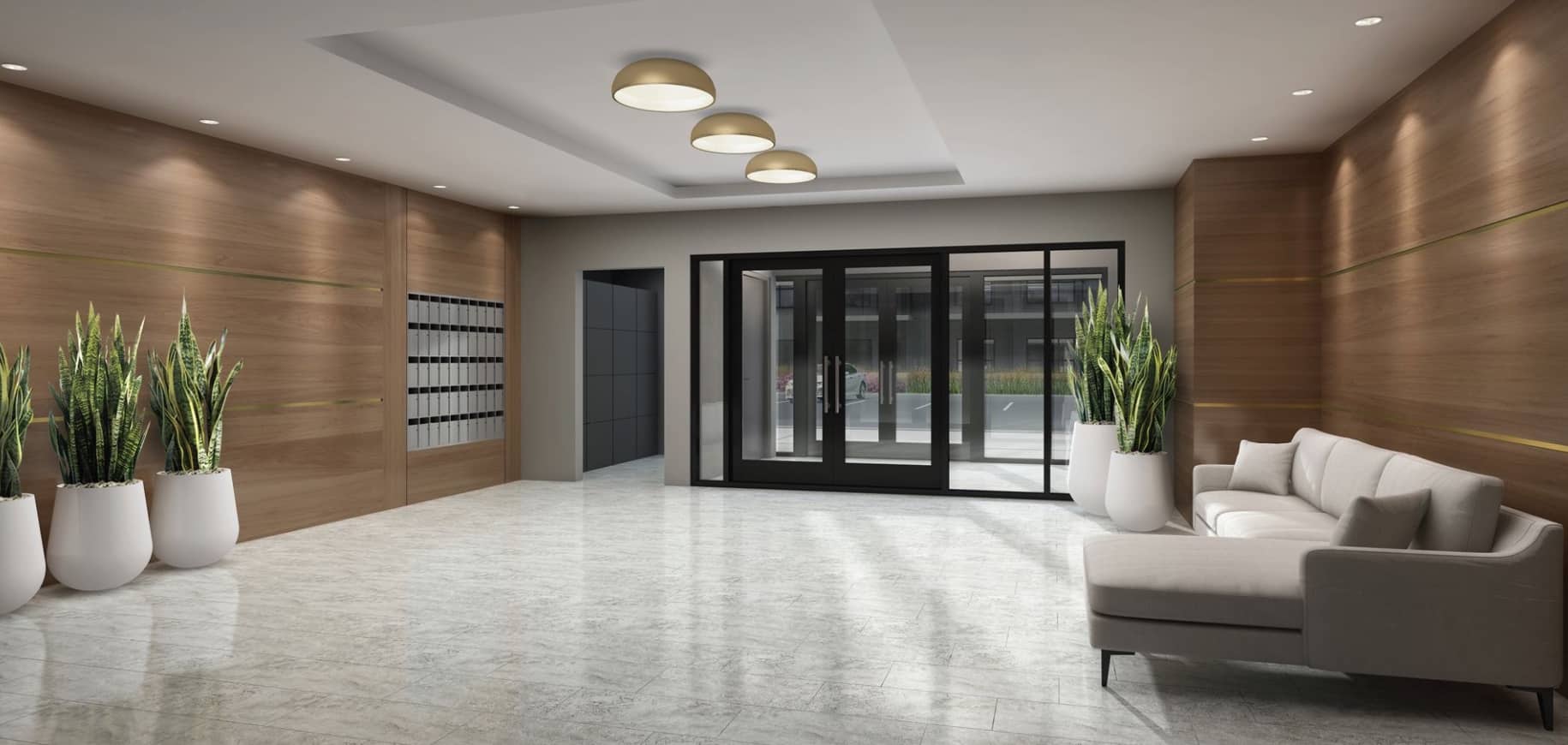 Lackner Ridge Condos Location
Connect with nature right outside your door
Situated at 1101 Lackner Boulevard, Sonterra celebrates the best of both worlds. Perfectly situated in an established and popular area of the city, Sonterra is also adjacent to a huge nature trail network running along the ridgeline of hills and the river.
The best of urban living is at your doorstep or wander beyond the natural ridge by following the forested trails toward the Grand River and all around the city. For evening strolls and relaxing close to home, there are two private parkettes in the heart of the condominium community. Connecting with nature is easy when you live at Sonterra.
Treat Yourself to Downtown Kitchener
Grab a java at Smile Tiger Coffee Roasters before you head to work or class. Meet a friend for lunch at the Lancaster Smokehouse for the best barbeque in the neighbourhood and try a flight of craft beers on the Arabella Park Beer Bar patio.
On Saturday morning stroll The Kitchener Market, check out the latest exhibits at The Museum, meet a friend for a match at the Waterloo Tennis Club or on the slopes at the Chicopee Ski Resort. Shopping, dining, pubs, parks and more are all minutes from Lackner Ridge, with easy access to Highways 7, 8 and the 401.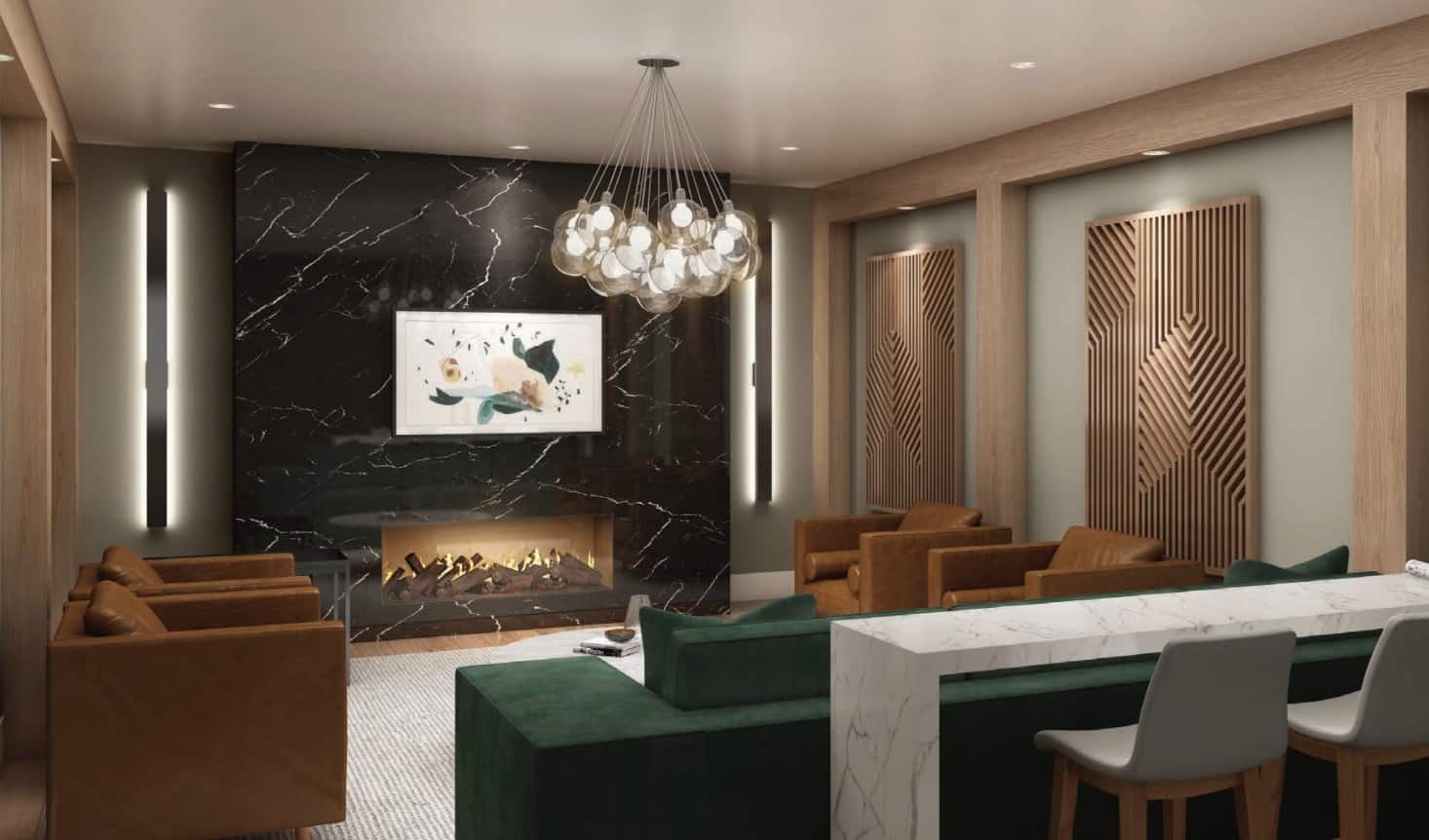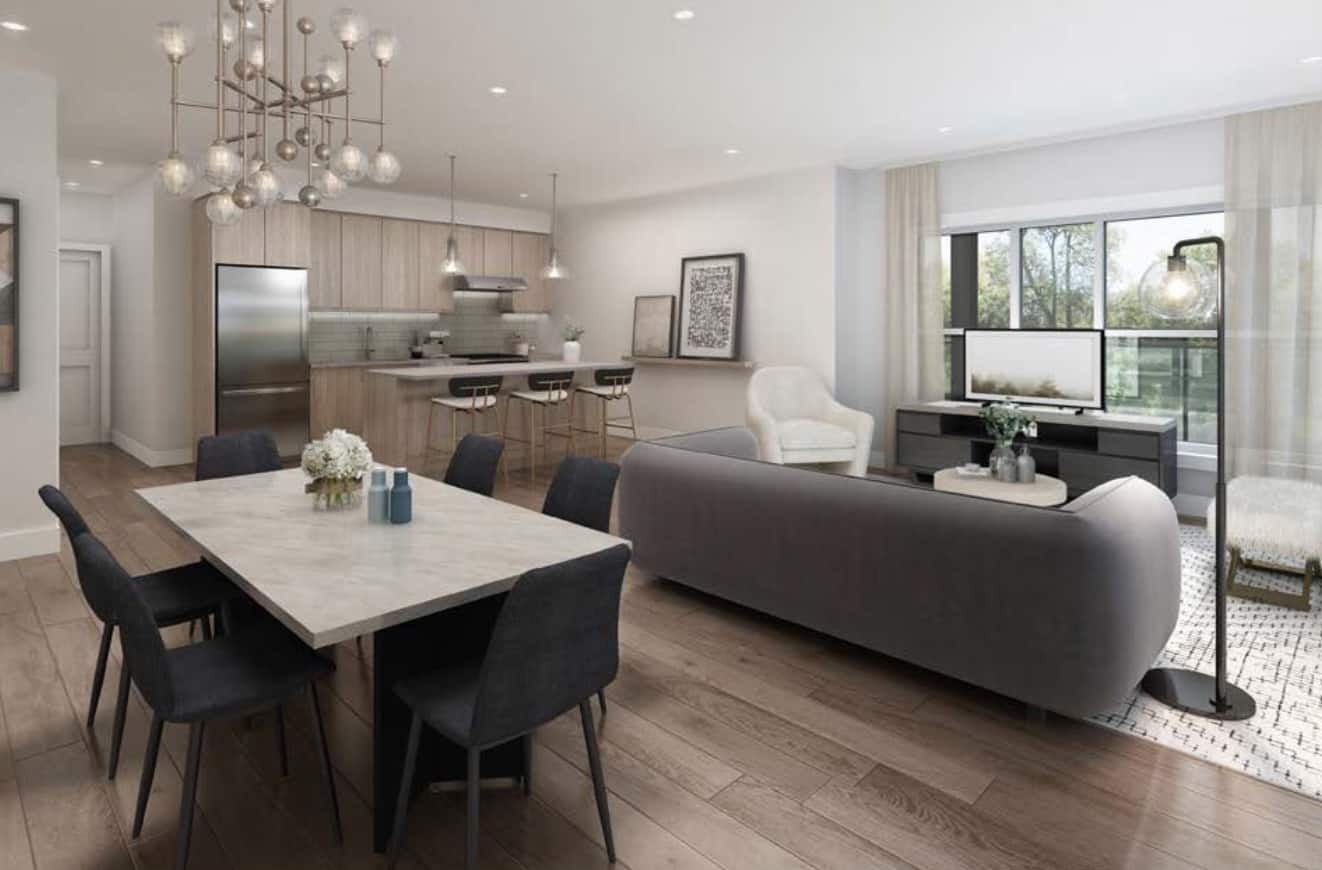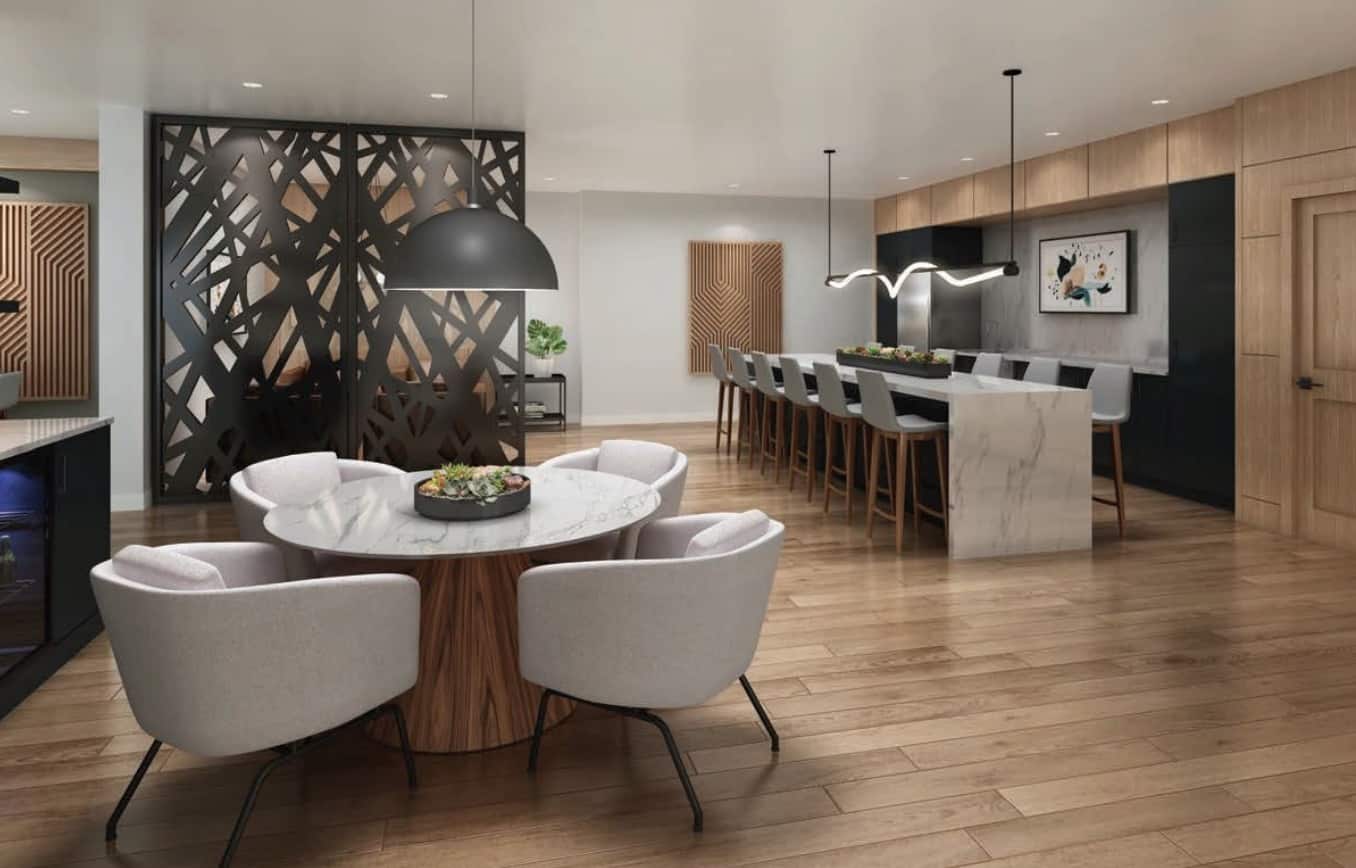 About the Developer
Reid's Heritage Homes has an established, award-winning heritage as a trusted builder of high-quality homes in Ontario, Canada for over 40 years.
Our craftsmanship and quality start from the very first design concept and go all the way through to every single tradesperson and supplier who walk through the door. We believe there is much more to buying a new home than just handing over a set of keys. There is a process that is very individualized, personal and can only be delivered by a first-class team of customer care specialists. Our customer care team works closely with purchasers to keep them fully informed, from the first time they enter our sale office to months and years after they've moved into their new home.
Lackner Ridge Condos FAQs
How do I reserve a unit in this project?
After you review the floor plans and prices, if you know what suites you are interested in, you may reserve a suite online using our online reservation worksheet form at https://truecondos.com/worksheet.
Does filling out the worksheet form mean I'm committing to buy a suite?
No it is not a formal commitment, it is an expression of interest and the first step you must take if you are thinking about getting a unit in this project.
What does it mean that Andrew la Fleur is a "Platinum Agent"?
Platinum agents are the top selling agents who get preferred status with developers and first access to new projects before regular agents and the public.
Andrew la Fleur has been a top-selling pre-construction agent since 2007, and during this time he has achieved platinum status with many of the top builders and sales companies in the Greater Toronto Area.
For more information on about Platinum agents see this article: https://truecondos.com/5-things-to-know-about-buying-a-condo-with-a-platinum-vip-realtor-real-estate-agent/
How does it benefit me as a buyer to work with Andrew la Fleur as my Platinum Agent?
Working with me as your Platinum agent gives you several benefits
You get the

highest level of access

in the building

You pay the

lowest possible price

for the unit (prices are typically increased significantly after the Platinum sales event)

The best possible

incentives

I do not represent the builder. I represent you. You benefit from my expertise of being a top selling pre-construction agent and investor myself since 2007.

Access to my personal network of mortgage brokers, lawyers, property management, HST rebate services, handymen and much more.

My services to you as a buyer are

free
Do I get a cooling off period? What is it for?
Yes, after you sign the contract to purchase a suite you will have a standard 10-day cooling off period. It's 10 calendar days, not business days from the time you sign.
The 10 days are primarily for 2 things: 1) to have a lawyer review your contract with you if you wish and 2) to get a mortgage pre-approval letter
Do I need to have a lawyer?
You don't need to have a lawyer at the moment that you sign the agreement, however I always recommend that you have a qualified lawyer review your agreement of purchase and sale after you sign and during your 10-day cooling off period.
Not sure who to talk to? Don't worry – getting a lawyer is something I can help you with. Contact me for more details.
Do I need to have a mortgage pre-approval to buy?
95% of all builders will require you to provide them with proof of financing capability in order to purchase. This is not required before you sign a contract, but it is usually required within 60 days of signing.
Not sure where to begin? Don't worry – getting a mortgage pre-approval is something that I can help you with. Contact me for more details.
Do the prices include HST?
If you are purchasing for yourself and plan to move in, then yes, prices include the HST and there is nothing you will have to pay at final closing.
If you are purchasing as an investment rental property, then you will have to pay approximately 7.8% of the purchase price as HST on final closing.
This money is remitted to the CRA and as an investor renting out your property you can apply to the CRA immediately to get this money back. It usually takes about 1 month to get your rebate back.
For more information on the HST, see here:
https://truecondos.com/tag/hst-rebates/
Contact me for more details.
What are my closing costs on a pre-construction condo?
Closing costs on a pre-construction condo will vary greatly depending on the actual purchase price of the unit you are buying, but it also depends on the builder, the city that you are buying in, and the type of unit that you are buying.
Roughly speaking in Toronto you can expect to pay approximately 3-5% of the purchase price in closing costs when purchasing a brand new condo.
Check out this article for more info on closing costs:
https://truecondos.com/5-things-to-know-about-closing-costs-when-investing-in-a-pre-construction-condo/
Contact me for more details
Are there any 'hidden' costs when buying a pre-construction condo?
No, there are no hidden fees when buying pre-construction condos because all fees must be disclosed in the agreement of purchase and sale. All purchasers have 10 days to review the agreement and have a lawyer advise them on the exact closing cost amounts. If you need a lawyer to help you we can suggest to you to several expert law firms that will review your agreement in detail.
Is it possible to assign my condo? How much is the assignment fee?
Most condo builders do allow you to sell your unit before the building is complete. This projcess is called selling by "assignment".
There is usually an assignment fee and a legal fee associated with selling. Costs can range from $1000-7000. Contact me for more details.