Minto Westshore at Long Branch
| | |
| --- | --- |
| Developer | Minto |
| Address | 3526 Lake Shore Boulevard West, Toronto |
| Neighbourhood | Long Branch |
| Number of Storeys | 6 |
| Number of Units | 509 |
| Occupancy Date | TBA |
| Maintenance Fees | TBA |
| Priced From | From the CAD $500,000's |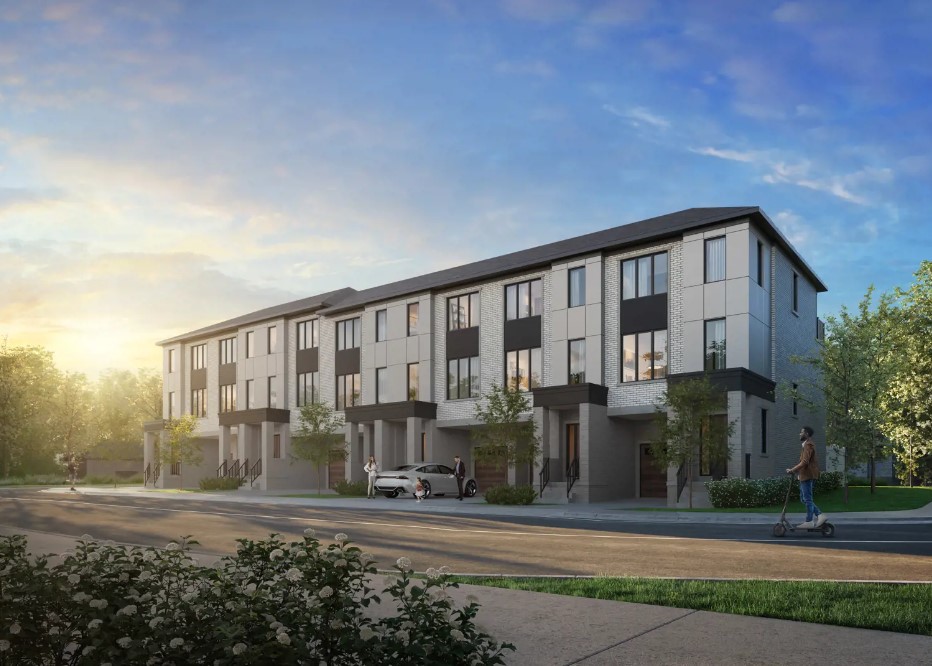 About Westshore Condos
WELCOME TO WESTSHORE
Come home to Westshore and revel in an urban, eco-friendly community thoughtfully crafted to provide a truly exceptional lifestyle. Every aspect of Westshore has been planned to establish a connection between indoor and outdoor spaces, celebrating the invigorating natural assets of the community.
CONTEMPORARY LIVING
Experience the ultimate contemporary living with our spacious upper and lower 2-storey Stacked Townhome units, discover a sense of community in our multi-unit Hybrid Stacked Townhomes, or fall in love with the warmth and charm of our Traditional 3-storey Townhomes. Come home to a modern and stylish design that's sure to impress.
EXPERIENCE LONG BRANCH
Long Branch in South Etobicoke is one of the most walkable neighbourhoods in the city. Within minutes of your new home, you'll find unique local gems, including intriguing restaurants, cafés, shops and a wide range of education and entertainment options. Explore the extraordinary parks, peaceful walking trails, and serene lakeshore found a short walk from home. Experience living in a charming small-town-inspired neighbourhood conveniently connected to Toronto's core by GO Transit and TTC Streetcar.
LIVING GREEN
At Westshore, we're striving to achieve a host of sustainability objectives, including preserving the habitat for birds and wildlife and moderating microclimate to enhance homeowner comfort. From targeting third-party verification to the adoption of features to reduce water and energy consumption, Minto Communities is committed to building a sustainable future for our Long Branch homeowners.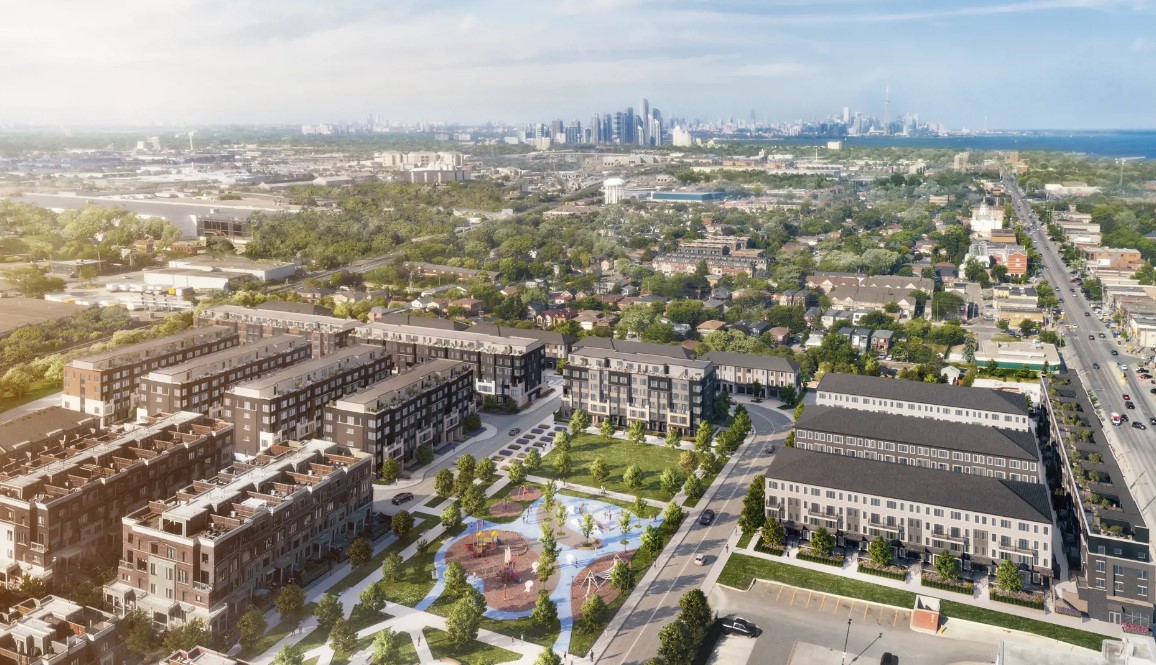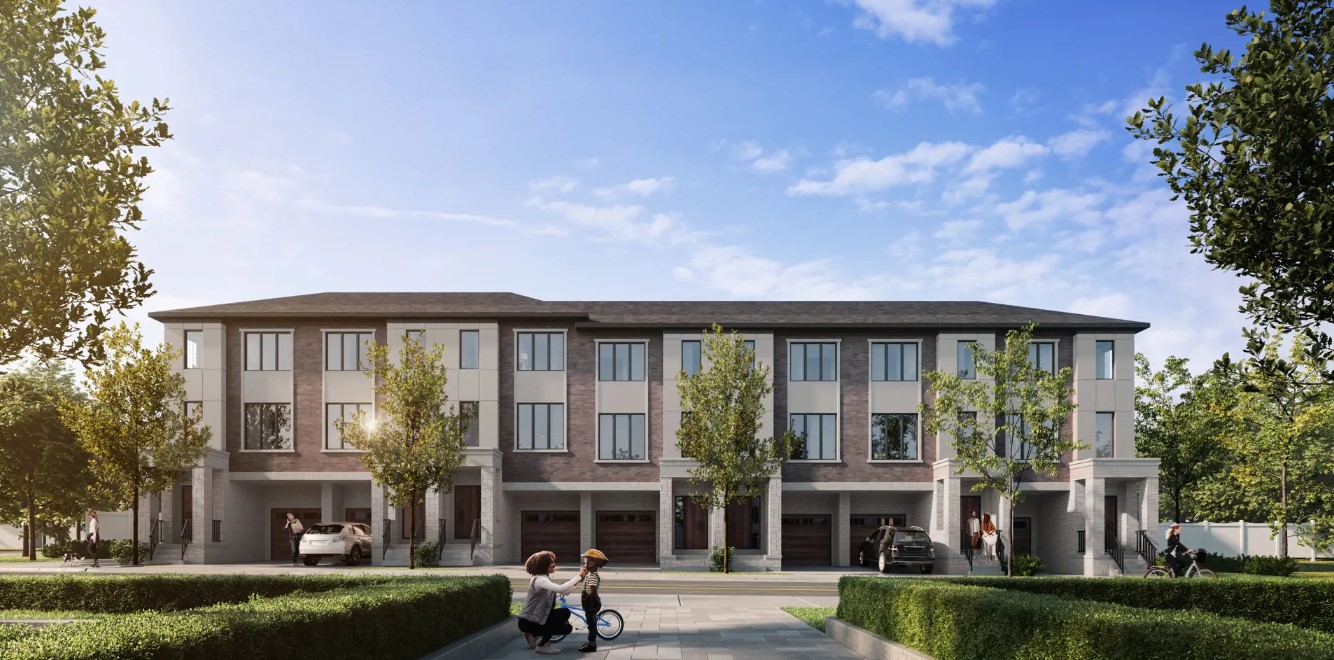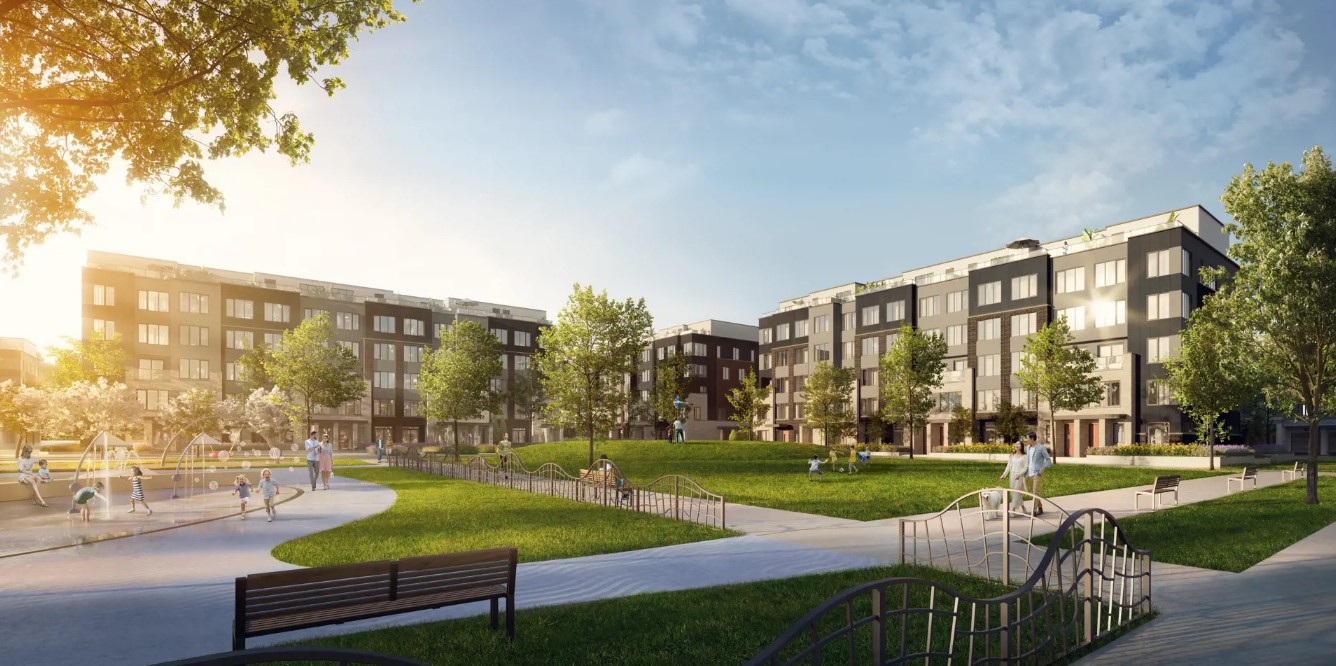 Westshore Condos Location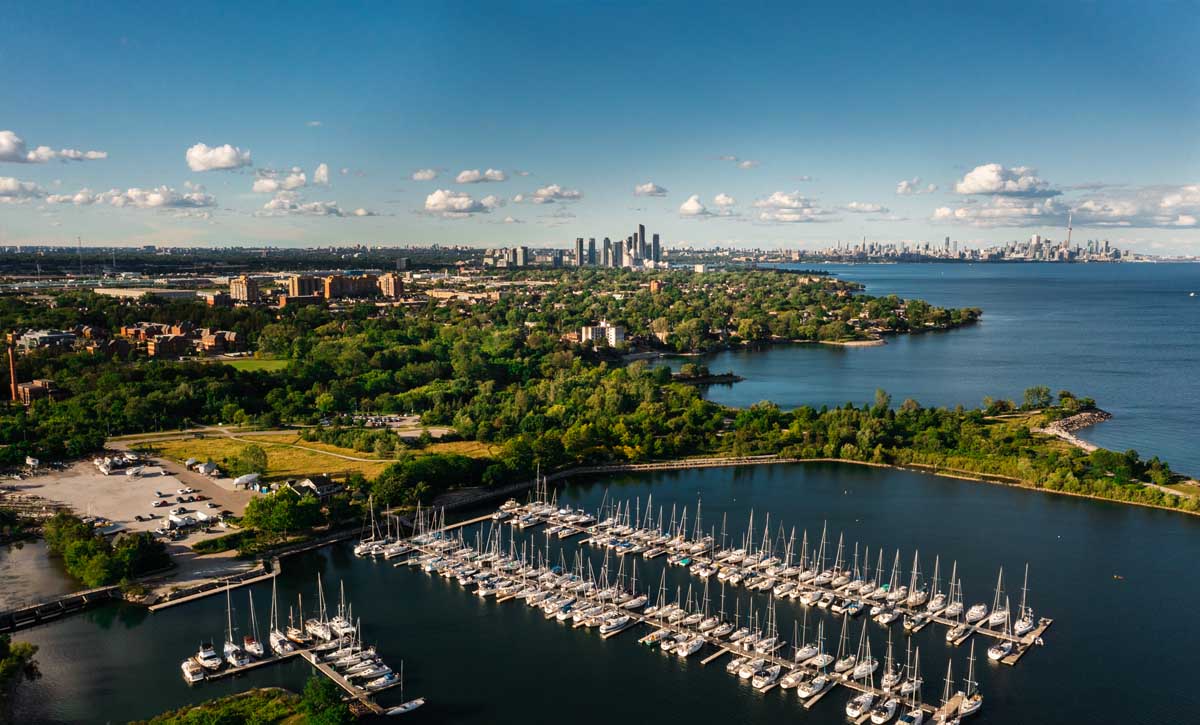 WELCOME TO LONG BRANCH
The neighbourhood of Long Branch has a well-established history of being the favoured lakeside retreat for the residents of Toronto. Starting in the late 1800s, weekend travellers would excitedly take a short ferry or train ride to Long Branch Summer Resort to escape the busy city. Since the famous 501 streetcar line arrived along Lake Shore Boulevard, a new neighbourhood flush with possibilities began to grow and draw attention to those looking for the waterfront lifestyle yet incredibly connected to Toronto's core.
Connected Living Minutes from Downtown
Long Branch is an oasis that is at once separate from the hustle and bustle and yet unquestionably accessible. You're only a few minutes from downtown Toronto and a short trip from Mississauga.
Loving the Lakeshore
Whatever you're into, the extraordinary parks, walking and bike trails of Long Branch have you covered. Explore the incredible views at the Waterfront Trail and the recreational activities. Lake Ontario provides the perfect backdrop if you're looking to sail, paddleboard, or sunbathe.
Explore the Premier Amenities
No matter what you're in the mood for, you'll find Lakeshore's most intriguing cafés and shops. Explore the local gems next door to big-name retailers such as Costco, Farm Boy, and Ikea. Be sure to swing by and experience the must-visit bakeries, restaurants, and the perfect spots for a relaxing break.
About the Developer
For more than 60 years, Minto Communities Canada has been building new homes, master-planned communities and condominiums, one home and one relationship at a time.
From condos to single-family homes, Minto Communities Canada offers homes in master-planned communities and condominiums for individuals, couples and families at almost every stage of life.
Minto Communities' quality craftsmanship is recognized industry-wide and by every customer when they step into their new beautifully built, and superbly designed home. Minto Communities are sustainably built to lower their environmental impact and provide homeowners with a home that is healthier, more comfortable, and more energy-efficient.
How do I reserve a unit in this project?
After you review the floor plans and prices, if you know what suites you are interested in, you may reserve a suite online using our online reservation worksheet form at https://truecondos.com/worksheet.
Does filling out the worksheet form mean I'm committing to buy a suite?
No it is not a formal commitment, it is an expression of interest and the first step you must take if you are thinking about getting a unit in this project.
What does it mean that Andrew la Fleur is a "Platinum Agent"?
Platinum agents are the top selling agents who get preferred status with developers and first access to new projects before regular agents and the public.
Andrew la Fleur has been a top-selling pre-construction agent since 2007, and during this time he has achieved platinum status with many of the top builders and sales companies in the Greater Toronto Area.
For more information on about Platinum agents see this article: https://truecondos.com/5-things-to-know-about-buying-a-condo-with-a-platinum-vip-realtor-real-estate-agent/
How does it benefit me as a buyer to work with Andrew la Fleur as my Platinum Agent?
Working with me as your Platinum agent gives you several benefits
You get the

highest level of access

in the building

You pay the

lowest possible price

for the unit (prices are typically increased significantly after the Platinum sales event)

The best possible

incentives

I do not represent the builder. I represent you. You benefit from my expertise of being a top selling pre-construction agent and investor myself since 2007.

Access to my personal network of mortgage brokers, lawyers, property management, HST rebate services, handymen and much more.

My services to you as a buyer are

free
Do I get a cooling off period? What is it for?
Yes, after you sign the contract to purchase a suite you will have a standard 10-day cooling off period. It's 10 calendar days, not business days from the time you sign.
The 10 days are primarily for 2 things: 1) to have a lawyer review your contract with you if you wish and 2) to get a mortgage pre-approval letter
Do I need to have a lawyer?
You don't need to have a lawyer at the moment that you sign the agreement, however I always recommend that you have a qualified lawyer review your agreement of purchase and sale after you sign and during your 10-day cooling off period.
Not sure who to talk to? Don't worry – getting a lawyer is something I can help you with. Contact me for more details.
Do I need to have a mortgage pre-approval to buy?
95% of all builders will require you to provide them with proof of financing capability in order to purchase. This is not required before you sign a contract, but it is usually required within 60 days of signing.
Not sure where to begin? Don't worry – getting a mortgage pre-approval is something that I can help you with. Contact me for more details.
Do the prices include HST?
If you are purchasing for yourself and plan to move in, then yes, prices include the HST and there is nothing you will have to pay at final closing.
If you are purchasing as an investment rental property, then you will have to pay approximately 7.8% of the purchase price as HST on final closing.
This money is remitted to the CRA and as an investor renting out your property you can apply to the CRA immediately to get this money back. It usually takes about 1 month to get your rebate back.
For more information on the HST, see here:
https://truecondos.com/tag/hst-rebates/
Contact me for more details.
What are my closing costs on a pre-construction condo?
Closing costs on a pre-construction condo will vary greatly depending on the actual purchase price of the unit you are buying, but it also depends on the builder, the city that you are buying in, and the type of unit that you are buying.
Roughly speaking in Toronto you can expect to pay approximately 3-5% of the purchase price in closing costs when purchasing a brand new condo.
Check out this article for more info on closing costs:
https://truecondos.com/5-things-to-know-about-closing-costs-when-investing-in-a-pre-construction-condo/
Contact me for more details
Are there any 'hidden' costs when buying a pre-construction condo?
No, there are no hidden fees when buying pre-construction condos because all fees must be disclosed in the agreement of purchase and sale. All purchasers have 10 days to review the agreement and have a lawyer advise them on the exact closing cost amounts. If you need a lawyer to help you we can suggest to you to several expert law firms that will review your agreement in detail.
Is it possible to assign my condo? How much is the assignment fee?
Most condo builders do allow you to sell your unit before the building is complete. This projcess is called selling by "assignment".
There is usually an assignment fee and a legal fee associated with selling. Costs can range from $1000-7000. Contact me for more details.