Prime Condos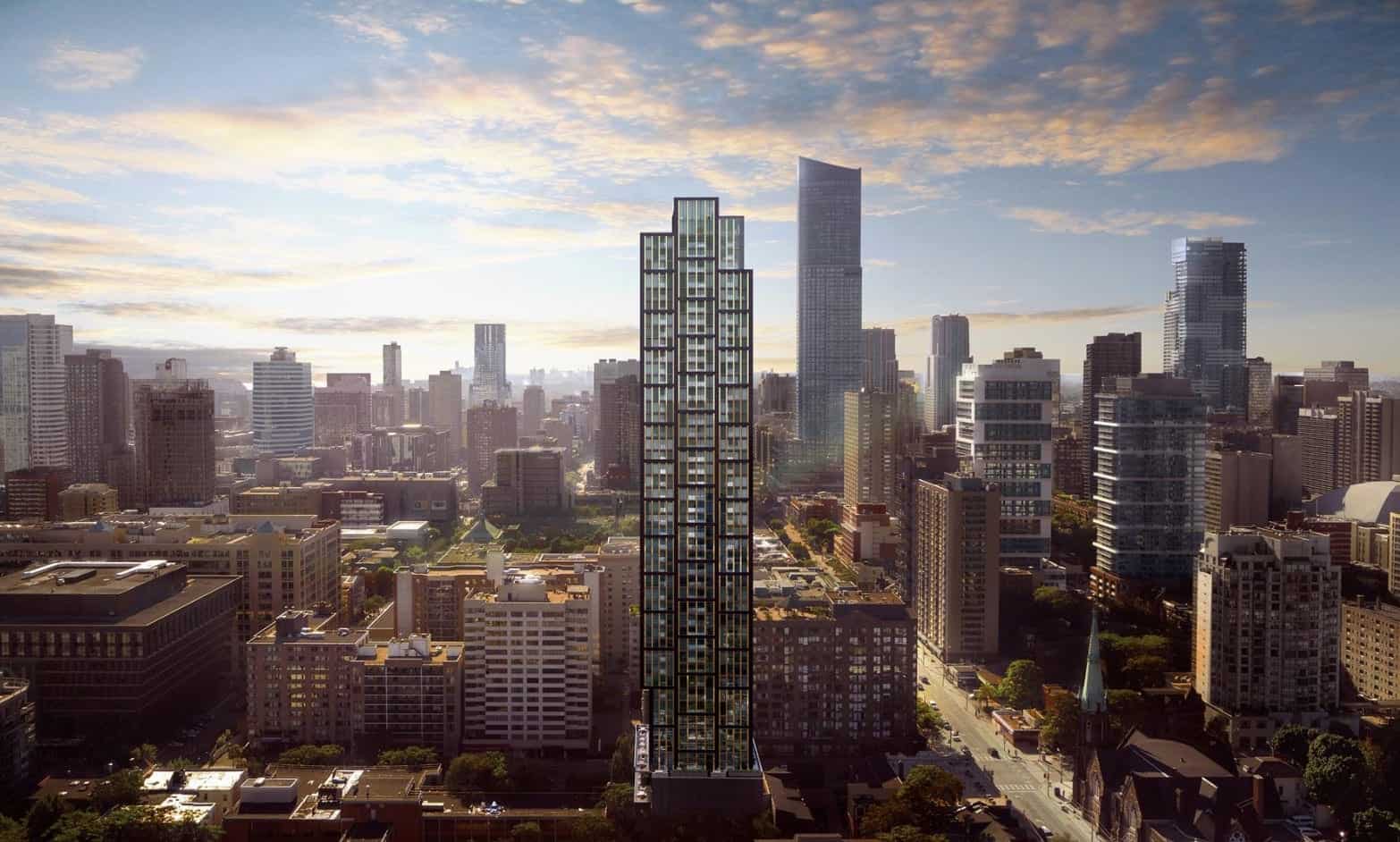 About Prime Condos
Prime Condos has been designed by award-winning and internationally recognized firm Page + Steele IBI Group Architects .
The tower's distinctive charcoal cladding sets it apart from the green and blue glass towers that have proliferated in the city.
Prime Condos Location
When it comes to location, Prime Condos lives up to its name. It's adjacent to Ryerson University's bustling downtown campus and wedged between the College and Dundas TTC stations, making it highly accessible by public transit.
From this central address at 319 Jarvis Street, Prime Condos puts residents in the heart of a rapidly growing and well-connected downtown neighbourhood. Iconic destinations such as the Eaton Centre and Yonge–Dundas Square are steps away.
Dog owners will appreciate an outdoor leash-free space, and while the building is already located by a prime shopping district, Prime Condos' podium is going to contain additional retail.
It's only minutes from three major post-secondary institutions: OCAD University, Ryerson, University of Toronto, and George Brown College. That's a large pool of potential renters looking for off-campus housing. And given Toronto's rock-bottom vacancy rate, competition between tenants is fierce, especially for units in buildings like Prime Condos, which boasts a perfect Walk Score.
Prime Condos Amenities
Catering to both professionals and students, Prime Condos offers more than 4,000 square feet of co-working space comparable to what's offered at WeWork. The space features study pods and private rooms for collaborative working, as well as open-concept space both indoor and outdoor.
The co-working areas are part of a planned 20,000 square feet of overall amenity space at Prime Condos, including a 6,500-square-foot fitness centre that includes CrossFit cardio gear and accommodations for weight training, and yoga.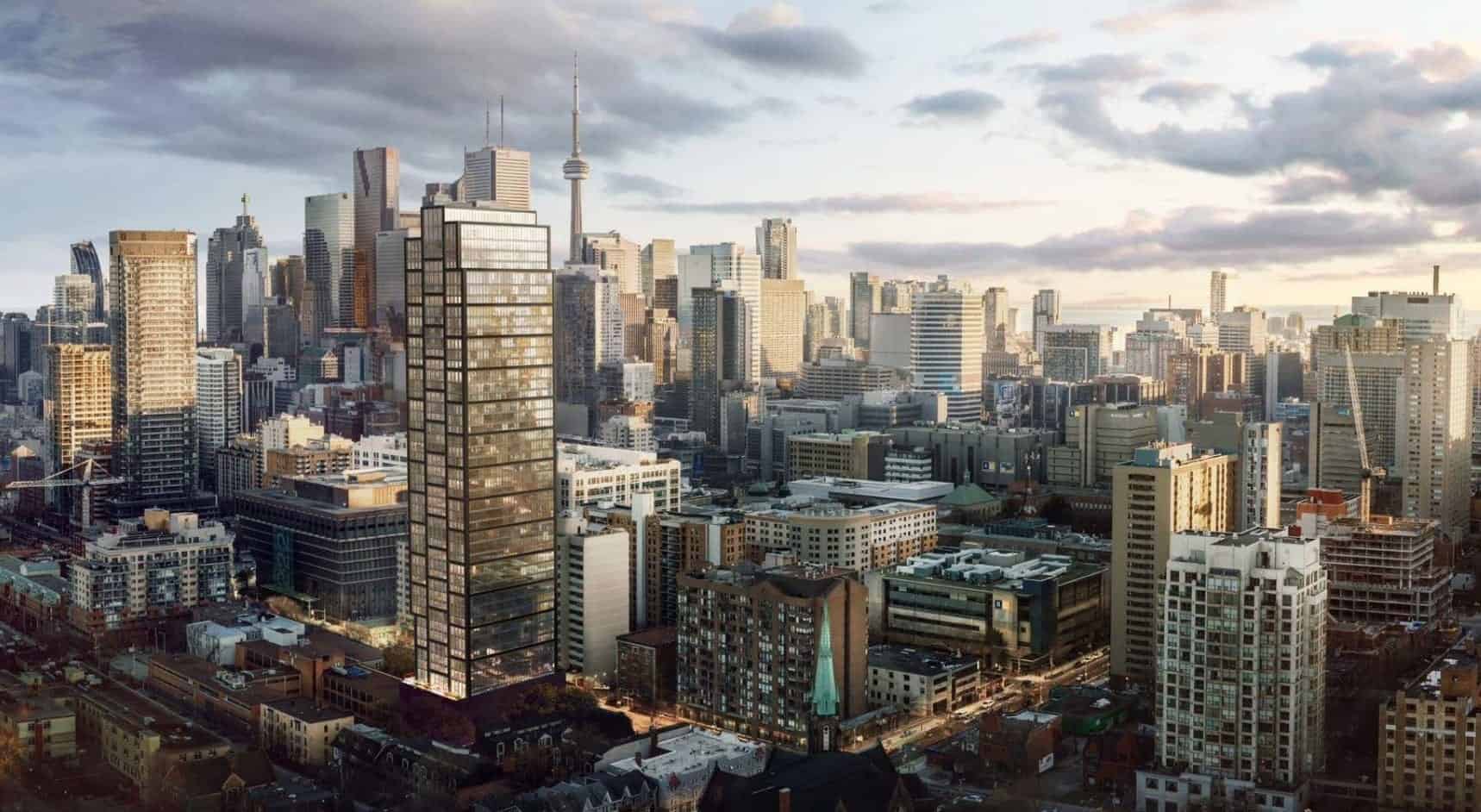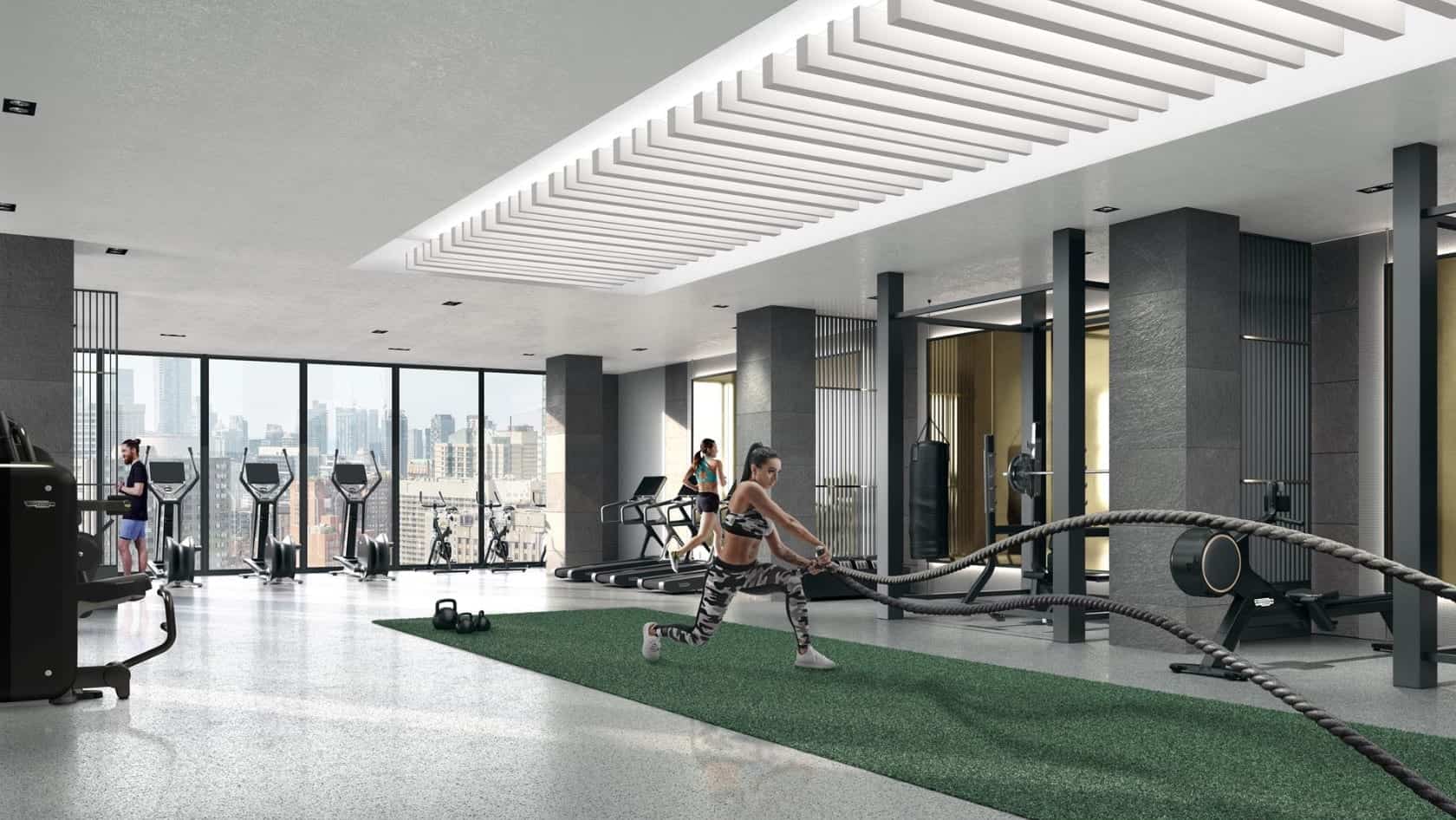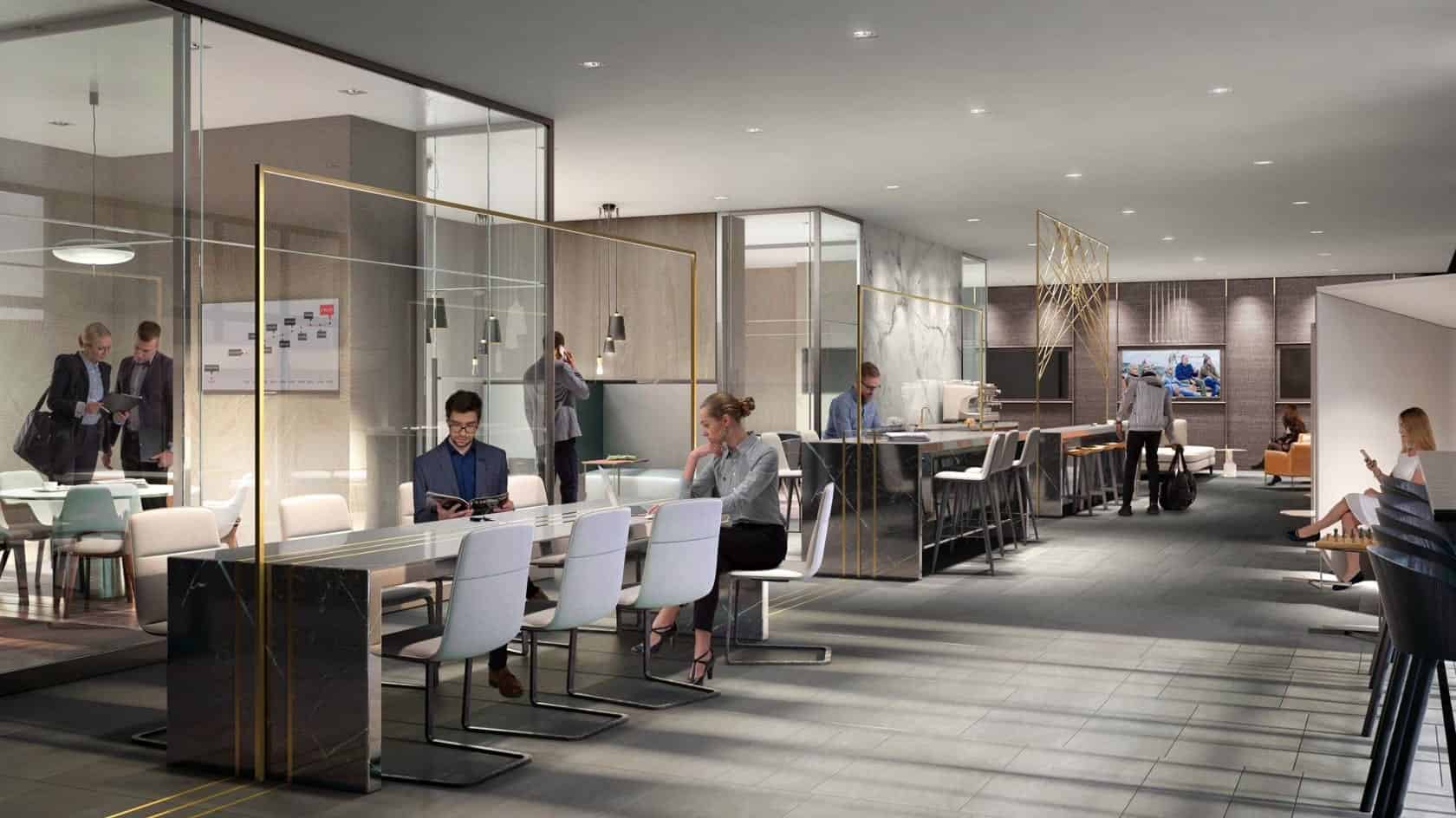 Prime Condos Features
Prime Condos' suites are well thought out with open-concept floorplans. Units feature luxurious finishes, as the building's lobby—which features Versace furniture—suggests immediately.
The units at Prime Condos are also true smart homes. The lock system can be connected to an owners SmartPhone so they can secure and monitor their unit from anywhere. Back in the lobby, there's a smart parcel storage system, which means packages can be picked up any time of the day at Prime Condos.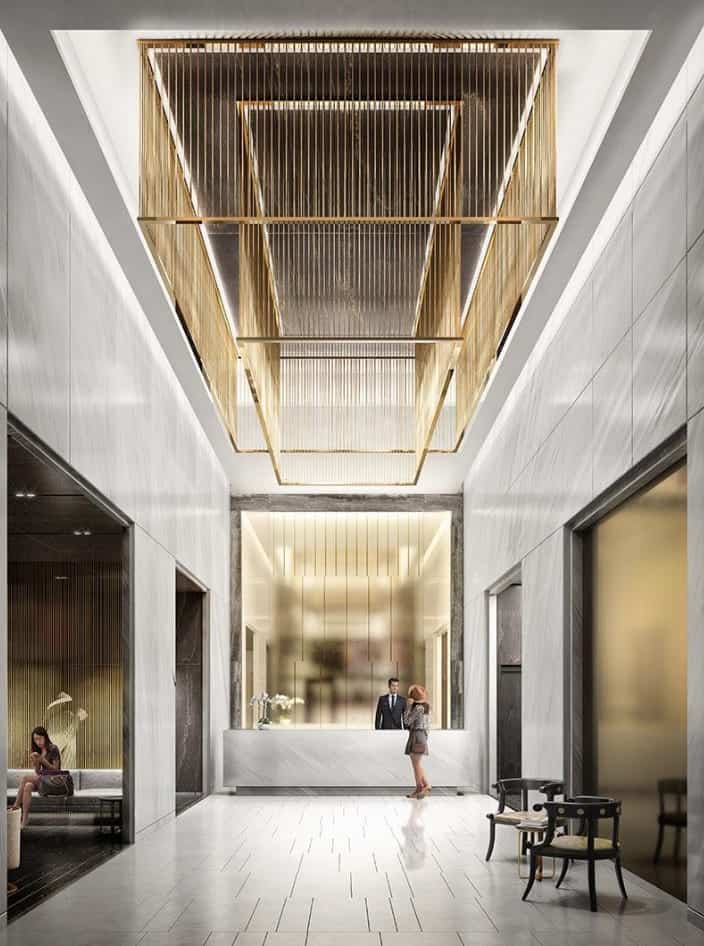 About the Developer
CentreCourt has completed nearly 2,000 homes in the past five years and is actively developing an additional 3,000 homes throughout the GTA. CentreCourt strives to exceed customer expectations and to work with best-in-class planners, architects, interior designers and construction trades in order to ensure that their projects are of the highest quality standard.
Centrestone Urban Developments
Centrestone Urban Developments Inc. is a Toronto based Real Estate Development company. We are principals in several projects located in the city of Toronto. For over 12 years, we have forged strong business partnerships and have acquired unique properties in key locations in the city of Toronto.
How do I reserve a unit in this project?
After you review the floor plans and prices, if you know what suites you are interested in, you may reserve a suite online using our online reservation worksheet form at https://truecondos.com/worksheet.
Does filling out the worksheet form mean I'm committing to buy a suite?
No it is not a formal commitment, it is an expression of interest and the first step you must take if you are thinking about getting a unit in this project.
What does it mean that Andrew la Fleur is a "Platinum Agent"?
Platinum agents are the top selling agents who get preferred status with developers and first access to new projects before regular agents and the public.
Andrew la Fleur has been a top-selling pre-construction agent since 2007, and during this time he has achieved platinum status with many of the top builders and sales companies in the Greater Toronto Area.
For more information on about Platinum agents see this article: https://truecondos.com/5-things-to-know-about-buying-a-condo-with-a-platinum-vip-realtor-real-estate-agent/
How does it benefit me as a buyer to work with Andrew la Fleur as my Platinum Agent?
Working with me as your Platinum agent gives you several benefits
You get the

highest level of access

in the building

You pay the

lowest possible price

for the unit (prices are typically increased significantly after the Platinum sales event)

The best possible

incentives

I do not represent the builder. I represent you. You benefit from my expertise of being a top selling pre-construction agent and investor myself since 2007.

Access to my personal network of mortgage brokers, lawyers, property management, HST rebate services, handymen and much more.

My services to you as a buyer are

free
Do I get a cooling off period? What is it for?
Yes, after you sign the contract to purchase a suite you will have a standard 10-day cooling off period. It's 10 calendar days, not business days from the time you sign.
The 10 days are primarily for 2 things: 1) to have a lawyer review your contract with you if you wish and 2) to get a mortgage pre-approval letter
Do I need to have a lawyer?
You don't need to have a lawyer at the moment that you sign the agreement, however I always recommend that you have a qualified lawyer review your agreement of purchase and sale after you sign and during your 10-day cooling off period.
Not sure who to talk to? Don't worry – getting a lawyer is something I can help you with. Contact me for more details.
Do I need to have a mortgage pre-approval to buy?
95% of all builders will require you to provide them with proof of financing capability in order to purchase. This is not required before you sign a contract, but it is usually required within 60 days of signing.
Not sure where to begin? Don't worry – getting a mortgage pre-approval is something that I can help you with. Contact me for more details.
Do the prices include HST?
If you are purchasing for yourself and plan to move in, then yes, prices include the HST and there is nothing you will have to pay at final closing.
If you are purchasing as an investment rental property, then you will have to pay approximately 7.8% of the purchase price as HST on final closing.
This money is remitted to the CRA and as an investor renting out your property you can apply to the CRA immediately to get this money back. It usually takes about 1 month to get your rebate back.
For more information on the HST, see here:
https://truecondos.com/tag/hst-rebates/
Contact me for more details.
What are my closing costs on a pre-construction condo?
Closing costs on a pre-construction condo will vary greatly depending on the actual purchase price of the unit you are buying, but it also depends on the builder, the city that you are buying in, and the type of unit that you are buying.
Roughly speaking in Toronto you can expect to pay approximately 3-5% of the purchase price in closing costs when purchasing a brand new condo.
Check out this article for more info on closing costs:
https://truecondos.com/5-things-to-know-about-closing-costs-when-investing-in-a-pre-construction-condo/
Contact me for more details
Are there any 'hidden' costs when buying a pre-construction condo?
No, there are no hidden fees when buying pre-construction condos because all fees must be disclosed in the agreement of purchase and sale. All purchasers have 10 days to review the agreement and have a lawyer advise them on the exact closing cost amounts. If you need a lawyer to help you we can suggest to you to several expert law firms that will review your agreement in detail.
Is it possible to assign my condo? How much is the assignment fee?
Most condo builders do allow you to sell your unit before the building is complete. This projcess is called selling by "assignment".
There is usually an assignment fee and a legal fee associated with selling. Costs can range from $1000-7000. Contact me for more details.