Queen Church Condos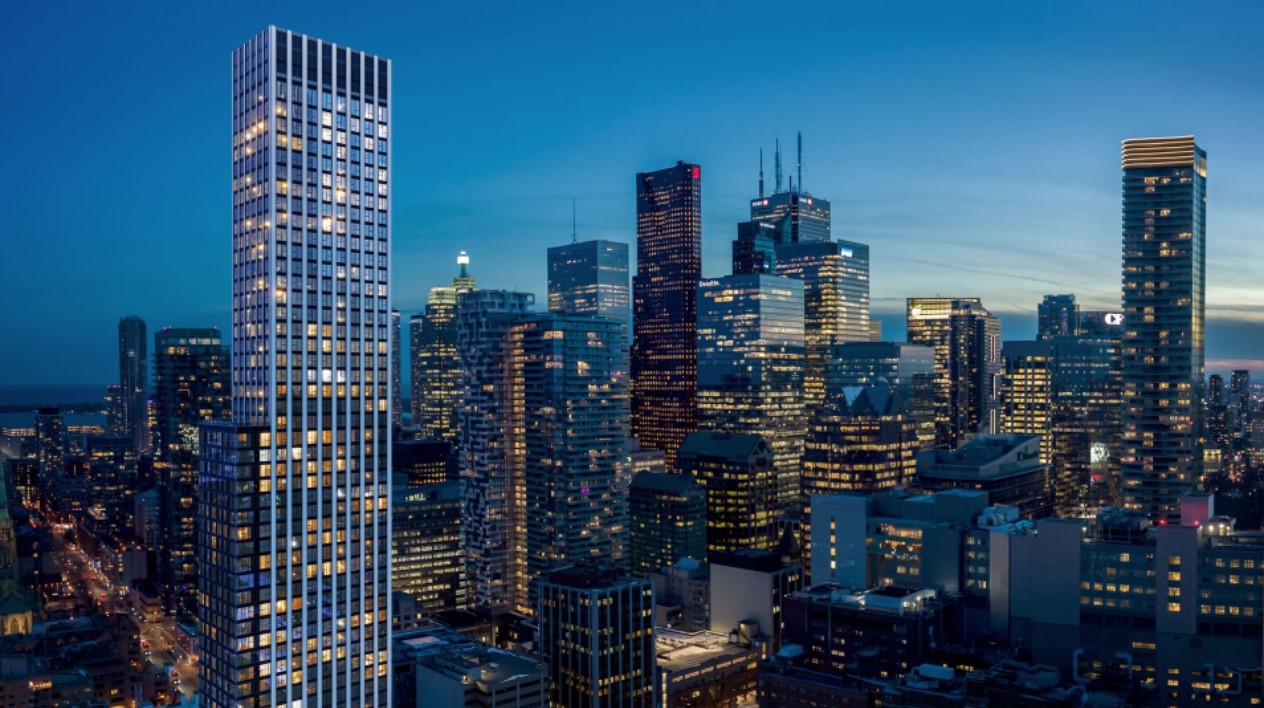 Queen Church is in one of the most central locations in the entire GTA. It is at the apex of three of the most iconic urban neighbourhoods in the city, being only steps away from the Garden District, Financial District, and St Lawrence. This singular development will replace nine existing buildings that are currently on the site.
Located in the heart of downtown Toronto
Close to Queen subway station and multiple streetcar stops
In very close walking distance to the University of Toronto and Ryerson University
Close to many retail shops nearby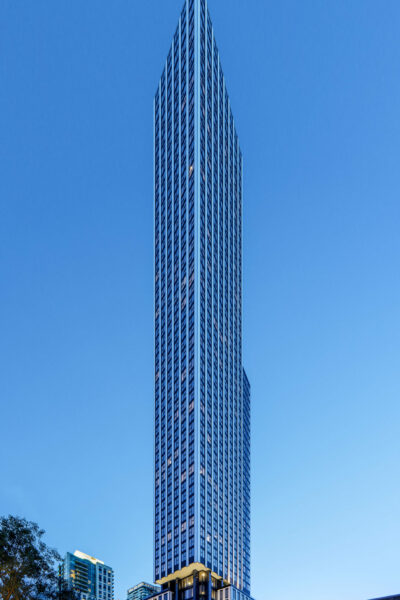 Queen Church Condos Location
CHANGE GEARS AND SWITCH LANES.
With the Queen subway station, regular bus service and more cycling lanes right by your front door at Queen Church, new paths, routes and possibilities stretch in every direction. The neighbourhood is closely connected to itself and those around it, giving you Toronto in a matter of minutes.
THE HEART OF TORONTO'S FINANCIAL DISTRICT.
Fortune-500 companies, businesses at the cutting-edge of modern innovation, institutions that have built themselves on creative expression and renowned research—all are found in Toronto, and all are within reach.
LIVE THE DREAM, NIGHT AND DAY.
With Queen Church's collection of downtown Toronto condos, residents can indulge in the finest experiences the city has to offer. Whether designer shopping, gourmet dining and electric nights, or historic sites, quiet escapes and sandy beaches, Queen Church offers something for everyone—and it's all right around the corner.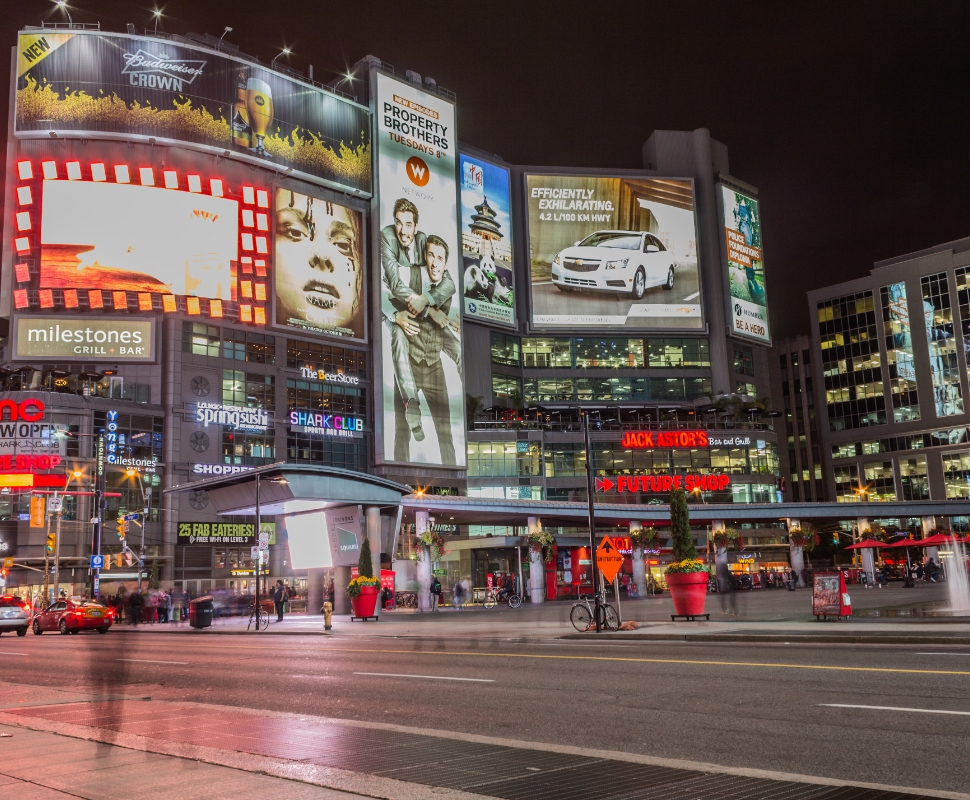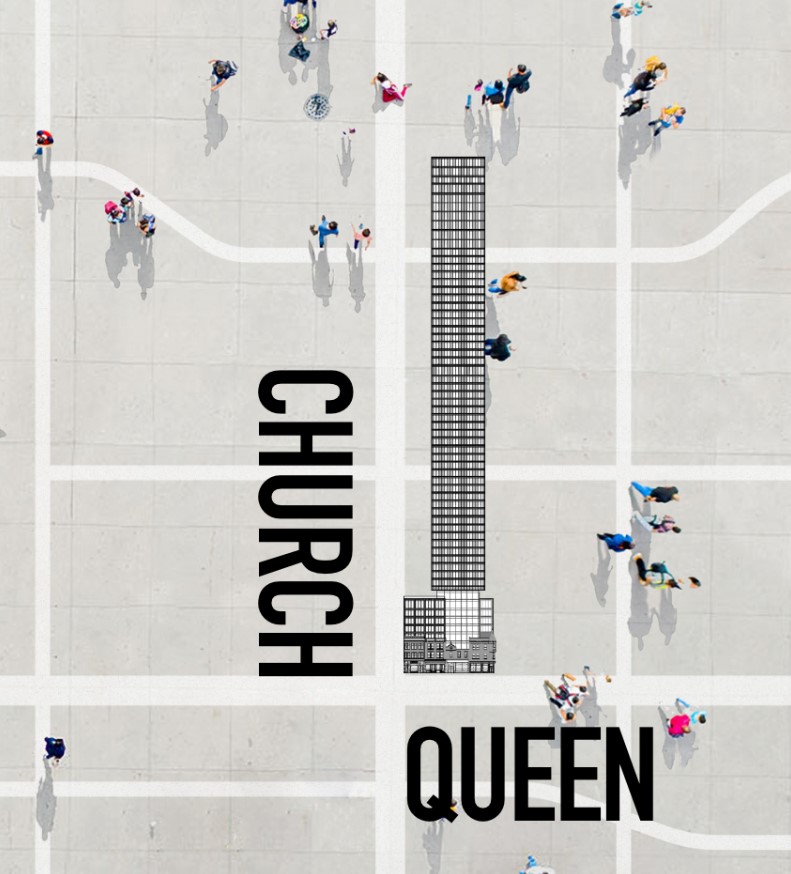 About the Developer
Over the course of the last decade, Toronto has experienced a transformation in its landscape and skyline. BAZIS has played a large role in that redesign, setting ourselves apart from other real estate developers.
The focus at BAZIS has been on designing luxurious living spaces with the utmost attention to detail; living spaces where expression through design meets human interaction. We are committed to maintaining the highest standards of excellence in every facet of the residential and commercial real estate development process. Being able to successfully combine visionary architecture and design with marketing and construction, has turned BAZIS into a reckoning force in pronouncing the city's landscape. The commitment to crafting every project with exquisite attention to detail goes hand-in-hand with corporate integrity and responsibility.
Tridel has been a leader in condominium living for over 80 years, and our founders redefined what "home" is. While we're passionate about building condos, our story is about much more than what we build.
Quality starts with an intention. To do our best. We know that nothing's more personal than your home. It's fitting then that our team of people put their skills and dedication to work each day for the good of our homeowners, their families, and the communities that we share.
How do I reserve a unit in this project?
After you review the floor plans and prices, if you know what suites you are interested in, you may reserve a suite online using our online reservation worksheet form at https://truecondos.com/worksheet.
Does filling out the worksheet form mean I'm committing to buy a suite?
No it is not a formal commitment, it is an expression of interest and the first step you must take if you are thinking about getting a unit in this project.
What does it mean that Andrew la Fleur is a "Platinum Agent"?
Platinum agents are the top selling agents who get preferred status with developers and first access to new projects before regular agents and the public.
Andrew la Fleur has been a top-selling pre-construction agent since 2007, and during this time he has achieved platinum status with many of the top builders and sales companies in the Greater Toronto Area.
For more information on about Platinum agents see this article: https://truecondos.com/5-things-to-know-about-buying-a-condo-with-a-platinum-vip-realtor-real-estate-agent/
How does it benefit me as a buyer to work with Andrew la Fleur as my Platinum Agent?
Working with me as your Platinum agent gives you several benefits
You get the

highest level of access

in the building

You pay the

lowest possible price

for the unit (prices are typically increased significantly after the Platinum sales event)

The best possible

incentives

I do not represent the builder. I represent you. You benefit from my expertise of being a top selling pre-construction agent and investor myself since 2007.

Access to my personal network of mortgage brokers, lawyers, property management, HST rebate services, handymen and much more.

My services to you as a buyer are

free
Do I get a cooling off period? What is it for?
Yes, after you sign the contract to purchase a suite you will have a standard 10-day cooling off period. It's 10 calendar days, not business days from the time you sign.
The 10 days are primarily for 2 things: 1) to have a lawyer review your contract with you if you wish and 2) to get a mortgage pre-approval letter
Do I need to have a lawyer?
You don't need to have a lawyer at the moment that you sign the agreement, however I always recommend that you have a qualified lawyer review your agreement of purchase and sale after you sign and during your 10-day cooling off period.
Not sure who to talk to? Don't worry – getting a lawyer is something I can help you with. Contact me for more details.
Do I need to have a mortgage pre-approval to buy?
95% of all builders will require you to provide them with proof of financing capability in order to purchase. This is not required before you sign a contract, but it is usually required within 60 days of signing.
Not sure where to begin? Don't worry – getting a mortgage pre-approval is something that I can help you with. Contact me for more details.
Do the prices include HST?
If you are purchasing for yourself and plan to move in, then yes, prices include the HST and there is nothing you will have to pay at final closing.
If you are purchasing as an investment rental property, then you will have to pay approximately 7.8% of the purchase price as HST on final closing.
This money is remitted to the CRA and as an investor renting out your property you can apply to the CRA immediately to get this money back. It usually takes about 1 month to get your rebate back.
For more information on the HST, see here:
https://truecondos.com/tag/hst-rebates/
Contact me for more details.
What are my closing costs on a pre-construction condo?
Closing costs on a pre-construction condo will vary greatly depending on the actual purchase price of the unit you are buying, but it also depends on the builder, the city that you are buying in, and the type of unit that you are buying.
Roughly speaking in Toronto you can expect to pay approximately 3-5% of the purchase price in closing costs when purchasing a brand new condo.
Check out this article for more info on closing costs:
https://truecondos.com/5-things-to-know-about-closing-costs-when-investing-in-a-pre-construction-condo/
Contact me for more details
Are there any 'hidden' costs when buying a pre-construction condo?
No, there are no hidden fees when buying pre-construction condos because all fees must be disclosed in the agreement of purchase and sale. All purchasers have 10 days to review the agreement and have a lawyer advise them on the exact closing cost amounts. If you need a lawyer to help you we can suggest to you to several expert law firms that will review your agreement in detail.
Is it possible to assign my condo? How much is the assignment fee?
Most condo builders do allow you to sell your unit before the building is complete. This projcess is called selling by "assignment".
There is usually an assignment fee and a legal fee associated with selling. Costs can range from $1000-7000. Contact me for more details.