The Bond on Yonge Towns
| | | | |
| --- | --- | --- | --- |
| | Address | 2 Bond Crescent, Richmond Hill | |
| Developer |  Dormer Homes and Rivermill Homes | Occupancy | October 2021 |
| Area | Richmond Hill | Deposit | TBA |
| Storeys | Townhome | Maint. Fees | TBA |
| Units | 94 | Prices | low $800,000s |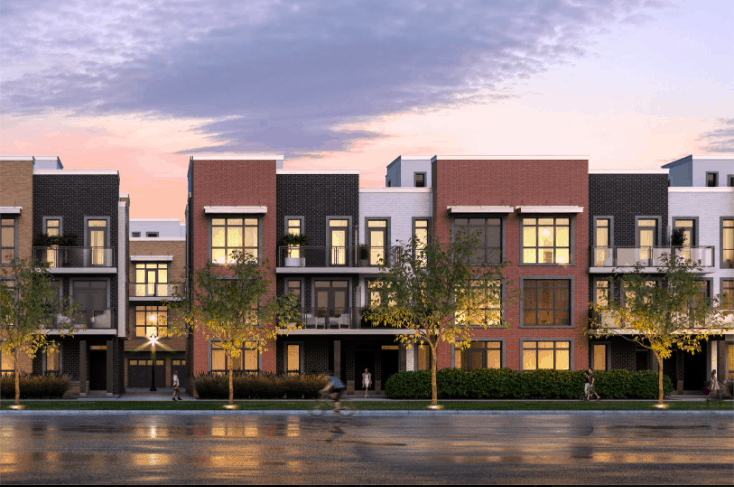 Get the True Condos Insider Market Advantage for FREE!
Along with instant access to this project, after signing up you will receive:
✅ Access to DAY 1 Platinum VIP pricing
✅ Best selection of units
✅ Opportunity to reserve your unit via worksheet before the general public
✅ Work with a condo investing specialist (someone who currently invests in the condo market and has sold hundreds of condos)
✅ Expert analysis on the 5% of condos worth investing in Toronto and the GTA
About The Bond on Yonge Towns
AFFORDABLE LUXURY AWAITS YOU IN RICHMOND HILL
Welcome to affordable sophistication and luxury in the heart of Richmond Hill. The Bond on Yonge features a truly unique collection of urban towns, offering an ultra-modern take on the classic stacked townhome. Attention to design detail and Dormer's signature fit and finish combine to create a community that will soon become the model for the area.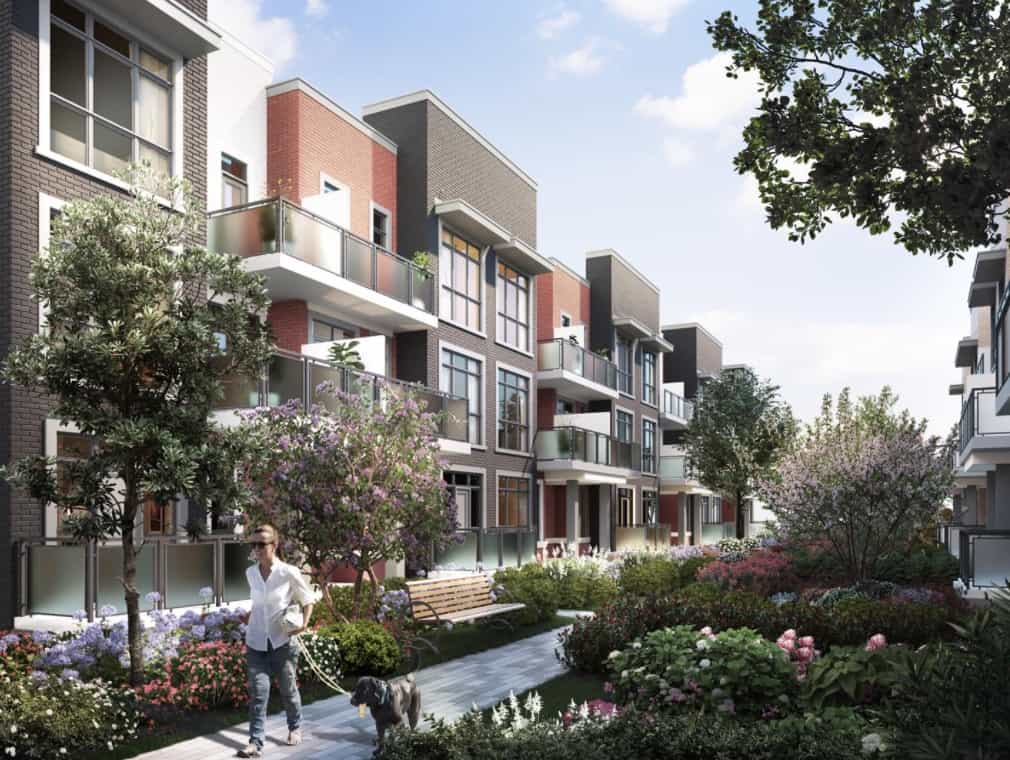 The Bond on Yonge Towns Location
EVERYTHING IS AT THE CORNER OF YONGE & BOND
With its enviable location in one of the GTA's most coveted neighbourhoods, The Bond on Yonge offers today's homebuyer a wealth of amenities. From big box retailers and world-class malls, to leisure pursuits like hiking, biking, golfing, and more, this unique collection of affordable stacked townhomes truly has something for everyone soon to call it home.
What do you love? Odds are you'll find it mere minutes from the Bond on Yonge. From greenspace and golfing to nature trails, sports fields, libraries, rec centres and so much more, Richmond Hill is teeming with things to do. Plus, every modern amenity, shop, retailer, and restaurant, that today's homebuyer demands.
The Bond on Yonge Condos Features and Finishes 
URBAN STACKED MODERN TOWNS
Stunning architecture, spacious rooftop terraces, a variety of floorplans, and the very best features and finishes all combine to put pure refinement within reach for today's homebuyer. Presenting the Bond on Yonge, the ultimate in luxury townhome living in coveted Richmond Hill. This is true landmark luxury living in the GTA's most sought after address. This is the Bond on Yonge.
BEAUTIFUL INTERIORS
The Bond on Yonge offers modern elegance in abundance. Designer kitchens with European accents, stone countertops and finely crafted cabinetry fill every unit. Expansive floor to ceiling windows offer bright and spacious living areas. And every possible square inch has been optimized to meet and exceed the unique needs of its residents. The result is a contemporary design masterpiece worthy of a discerning demographic.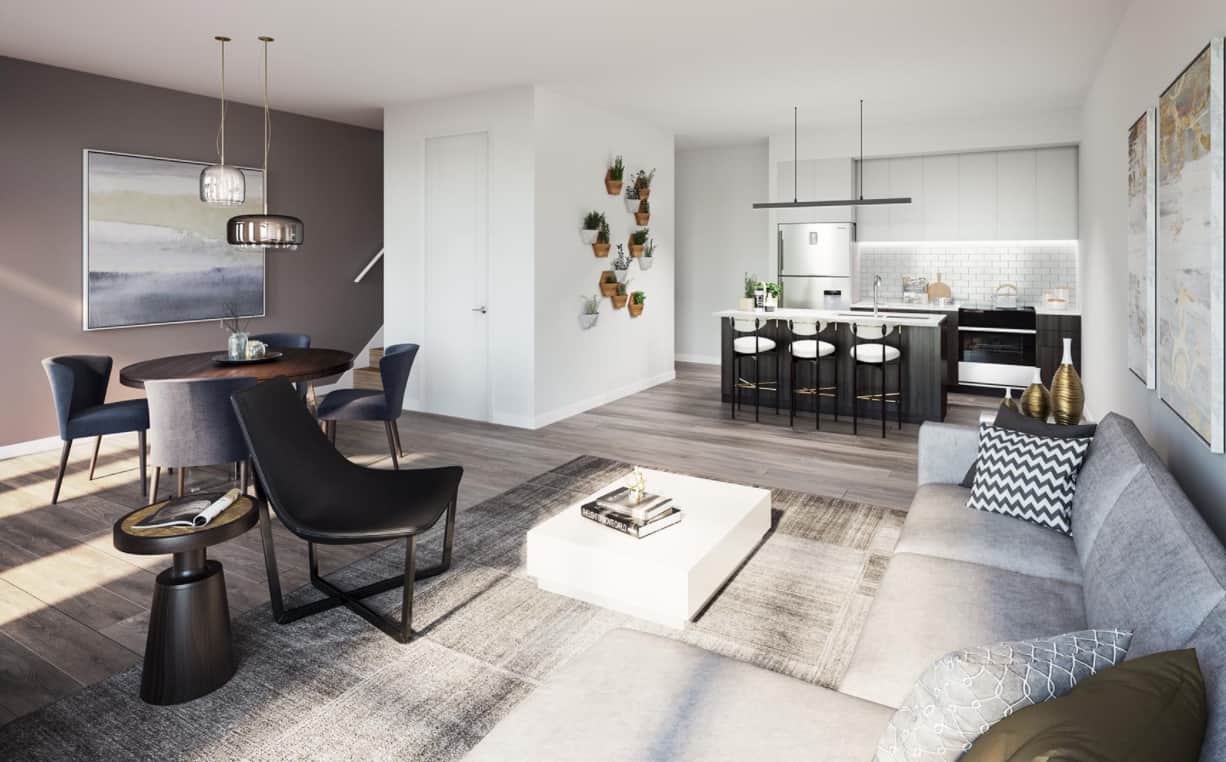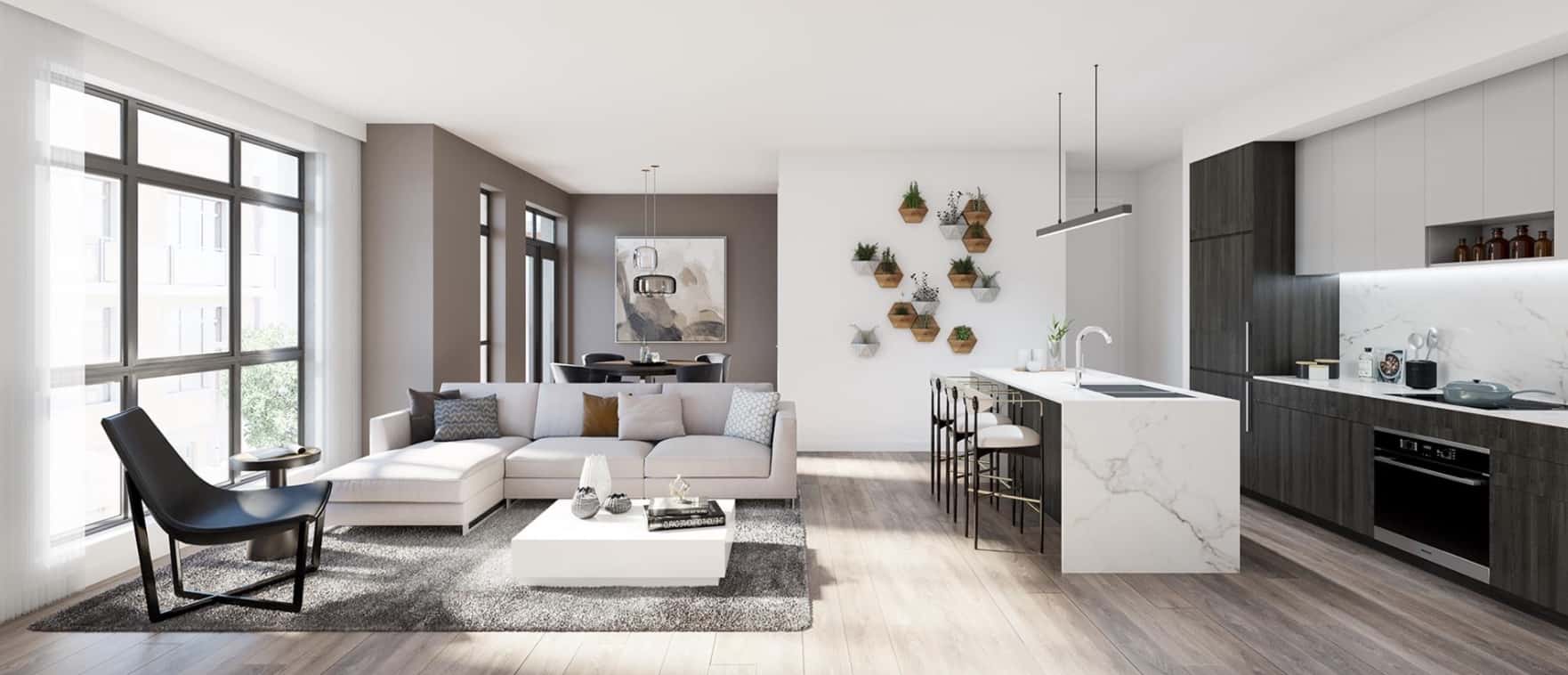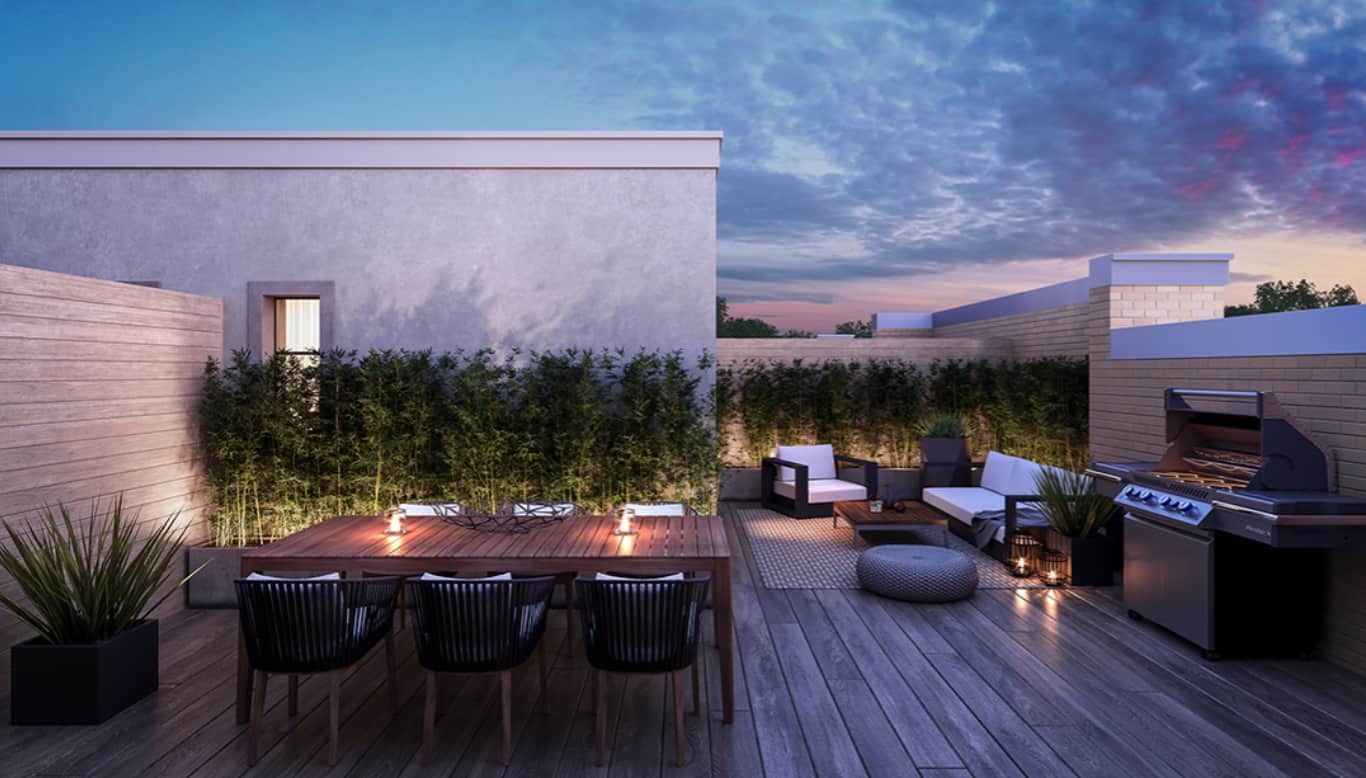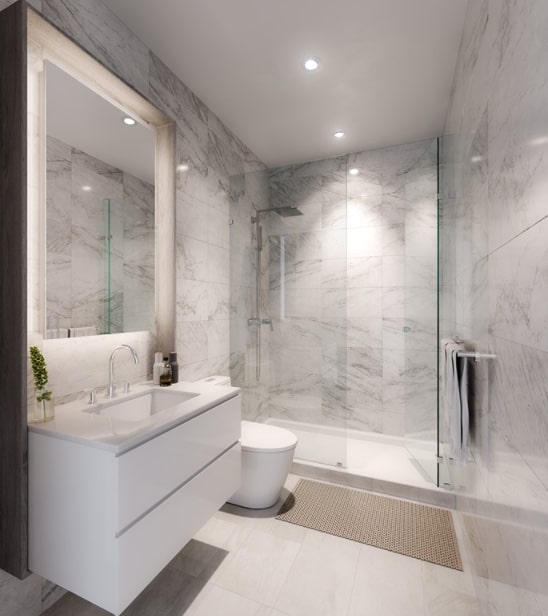 About the Developer
Here's a look at where we came from. We started designing and building homes about 35 years ago. From day one, we've been hands on with everything that goes into creating a neighbourhood.
It's the only way we can ensure it'll be just right. Streetscape by streetscape, our portfolio has grown to include some amazing communities we're really proud of. Have a look.
The partners at Rivermill Homes have over 50 years combined experience building residential homes of outstanding quality throughout the Greater Toronto Area, including Thornhill, Richmond Hill, Vaughan, Mississauga and Brampton.
Their high quality construction, attention to detail and excellence in customer service has earned Rivermill Homes a reputation of being a premier builder. Their excellent, long time association with The Tarion Warranty Program and the Ontario Home Builders' Association demonstrates their commitment to after sale service.
The success of Rivermill Homes comes from their four basic principles:
Provide the highest standard of quality in everything that we build;
Provide prime locations blended with superb design;
Ensure every customer will be our best advertisment;
Build every home as if it was our own.
Customer Service is the cornerstone of Rivermill Homes which is evident from the first moment you meet with their professional and courteous service team. Rivermill Homes will ensure that your home will meet the needs of your family and exceed your dreams.
The Bond on Yonge Towns FAQs
How do I reserve a unit in this project?
After you review the floor plans and prices, if you know what suites you are interested in, you may reserve a suite online using our online reservation worksheet form at https://truecondos.com/worksheet.
Does filling out the worksheet form mean I'm committing to buy a suite?
No it is not a formal commitment, it is an expression of interest and the first step you must take if you are thinking about getting a unit in this project.
What does it mean that Andrew la Fleur is a "Platinum Agent"?
Platinum agents are the top selling agents who get preferred status with developers and first access to new projects before regular agents and the public.
Andrew la Fleur has been a top-selling pre-construction agent since 2007, and during this time he has achieved platinum status with many of the top builders and sales companies in the Greater Toronto Area.
For more information on about Platinum agents see this article: https://truecondos.com/5-things-to-know-about-buying-a-condo-with-a-platinum-vip-realtor-real-estate-agent/
How does it benefit me as a buyer to work with Andrew la Fleur as my Platinum Agent?
Working with me as your Platinum agent gives you several benefits
You get the

highest level of access

in the building

You pay the

lowest possible price

for the unit (prices are typically increased significantly after the Platinum sales event)

The best possible

incentives

I do not represent the builder. I represent you. You benefit from my expertise of being a top selling pre-construction agent and investor myself since 2007.

Access to my personal network of mortgage brokers, lawyers, property management, HST rebate services, handymen and much more.

My services to you as a buyer are

free
Do I get a cooling off period? What is it for?
Yes, after you sign the contract to purchase a suite you will have a standard 10-day cooling off period. It's 10 calendar days, not business days from the time you sign.
The 10 days are primarily for 2 things: 1) to have a lawyer review your contract with you if you wish and 2) to get a mortgage pre-approval letter
Do I need to have a lawyer?
You don't need to have a lawyer at the moment that you sign the agreement, however I always recommend that you have a qualified lawyer review your agreement of purchase and sale after you sign and during your 10-day cooling off period.
Not sure who to talk to? Don't worry – getting a lawyer is something I can help you with. Contact me for more details.
Do I need to have a mortgage pre-approval to buy?
95% of all builders will require you to provide them with proof of financing capability in order to purchase. This is not required before you sign a contract, but it is usually required within 60 days of signing.
Not sure where to begin? Don't worry – getting a mortgage pre-approval is something that I can help you with. Contact me for more details.
Do the prices include HST?
If you are purchasing for yourself and plan to move in, then yes, prices include the HST and there is nothing you will have to pay at final closing.
If you are purchasing as an investment rental property, then you will have to pay approximately 7.8% of the purchase price as HST on final closing.
This money is remitted to the CRA and as an investor renting out your property you can apply to the CRA immediately to get this money back. It usually takes about 1 month to get your rebate back.
For more information on the HST, see here:
https://truecondos.com/tag/hst-rebates/
Contact me for more details.
What are my closing costs on a pre-construction condo?
Closing costs on a pre-construction condo will vary greatly depending on the actual purchase price of the unit you are buying, but it also depends on the builder, the city that you are buying in, and the type of unit that you are buying.
Roughly speaking in Toronto you can expect to pay approximately 3-5% of the purchase price in closing costs when purchasing a brand new condo.
Check out this article for more info on closing costs:
https://truecondos.com/5-things-to-know-about-closing-costs-when-investing-in-a-pre-construction-condo/
Contact me for more details
Are there any 'hidden' costs when buying a pre-construction condo?
No, there are no hidden fees when buying pre-construction condos because all fees must be disclosed in the agreement of purchase and sale. All purchasers have 10 days to review the agreement and have a lawyer advise them on the exact closing cost amounts. If you need a lawyer to help you we can suggest to you to several expert law firms that will review your agreement in detail.
Is it possible to assign my condo? How much is the assignment fee?
Most condo builders do allow you to sell your unit before the building is complete. This projcess is called selling by "assignment".
There is usually an assignment fee and a legal fee associated with selling. Costs can range from $1000-7000. Contact me for more details.