Ultrasonic Townhomes
Ultrasonic Townhomes is a new condo in Toronto developed by Lindvest currently in pre-construction at Eglinton Avenue East and Don Mills Road, Toronto, ON
| | |
| --- | --- |
| Developer | Lindvest |
| Address | Eglinton Avenue East & Don Mills Road |
| Neighbourhood | North York |
| Number of Storeys | Townhomes |
| Number of Units | 22 |
| Occupancy Date | 2020 |
| Maintenance Fees | $397-$449/m |
| Priced From | low $900,000s |
| Deposit | 5% Before Occupancy |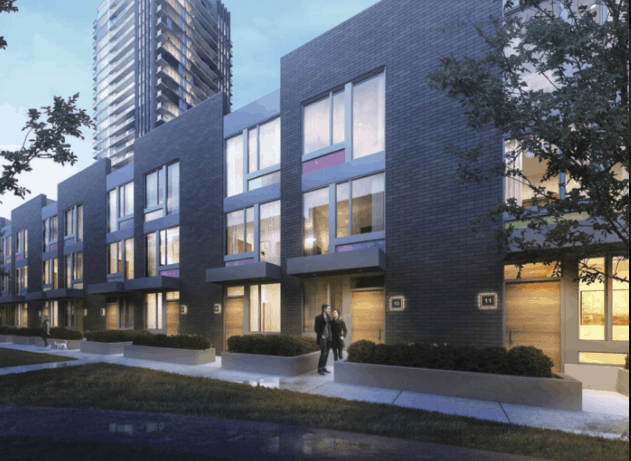 Get the True Condos Insider Market Advantage for FREE!
Along with instant access to this project, after signing up you will receive:
✅ Access to DAY 1 Platinum VIP pricing
✅ Best selection of units
✅ Opportunity to reserve your unit via worksheet before the general public
✅ Work with a condo investing specialist (someone who currently invests in the condo market and has sold hundreds of condos)
✅ Expert analysis on the 5% of condos worth investing in Toronto and the GTA
About Ultrasonic Townhomes
Designed to extend the horizon of possibilities. Created purposefully to enhance our everyday. These 22 Limited-Edition Townhomes redefine the concept of luxury living.
Now well under construction. Move in this year!
The art of architecture perfected. Dressed in clean lines, the stark, Mondrian inspired townhome silhouettes reflect a sophisticated aesthetic. Spread over three floors, with separate spaces for living, entertaining and relaxing, these homes address every need and want.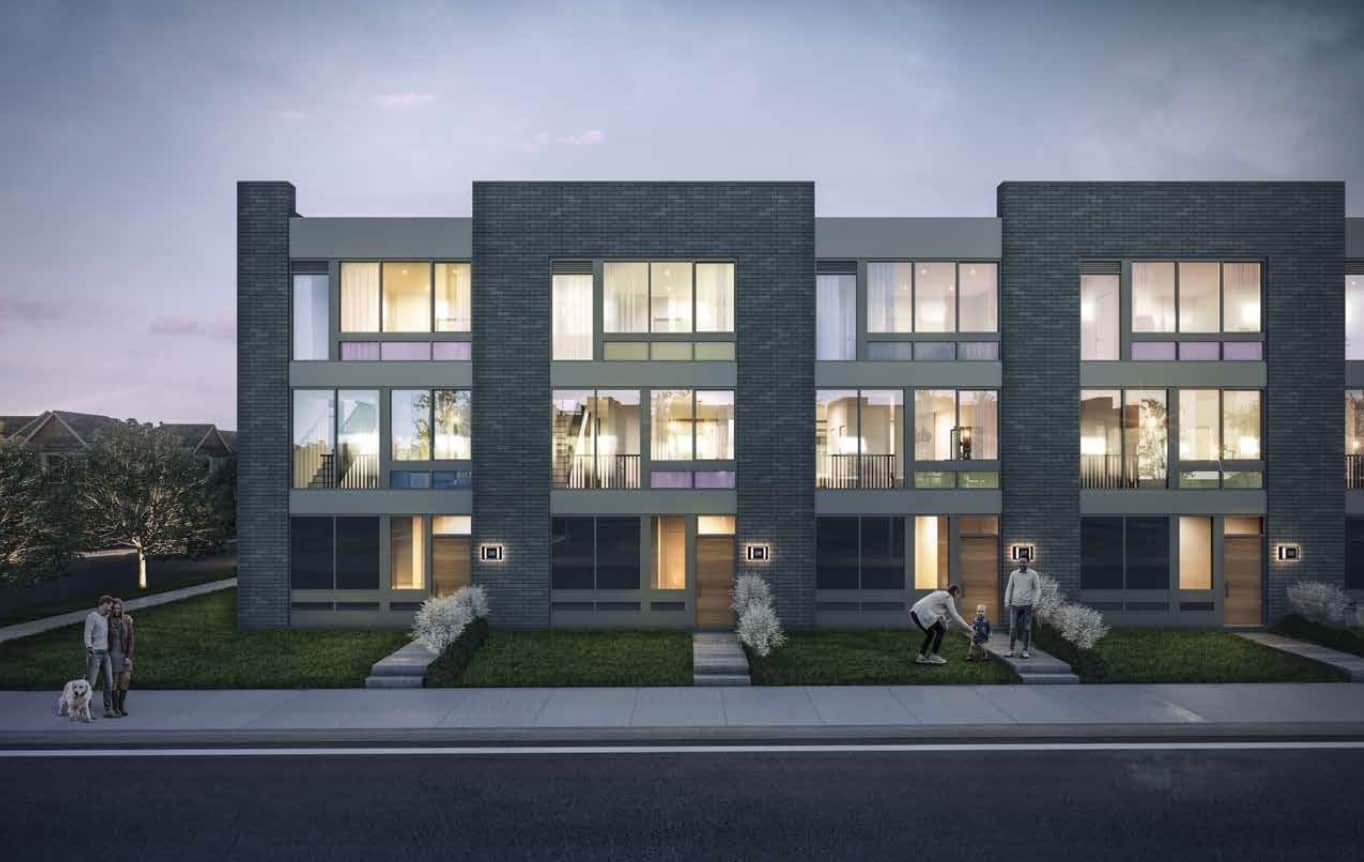 Ultrasonic Townhomes Location
Ultrasonic Townhomes will be located near the south west corner of Don Mills Road and Eglinton Avenue East in North York of Toronto, ON.
Steps from the upcoming Eglinton Crosstown and future Don Mills Station, and just moments from the Don Valley Parkway and Highway 404, UltraSonic Townhomes provide a luxurious new interpretation of living in a big city.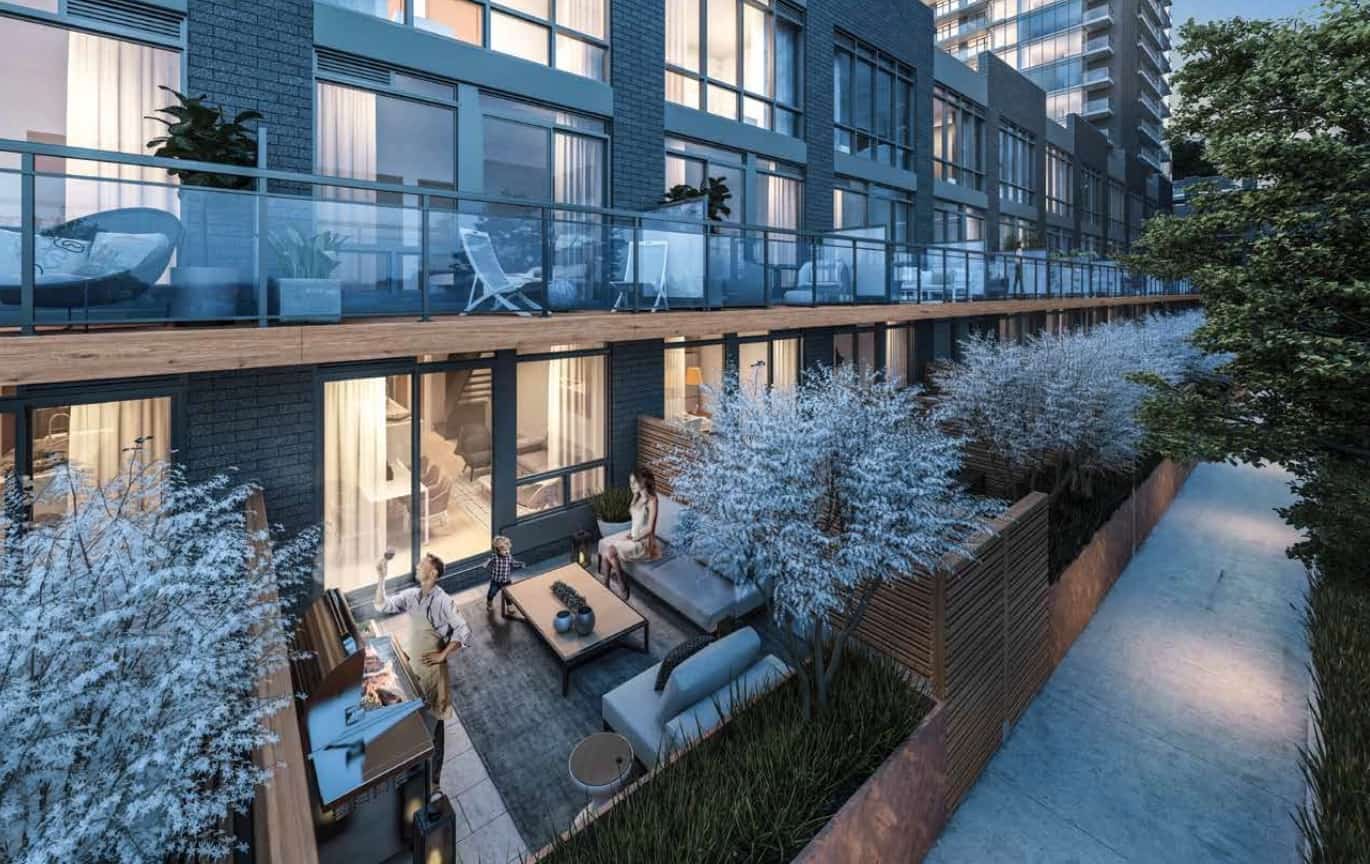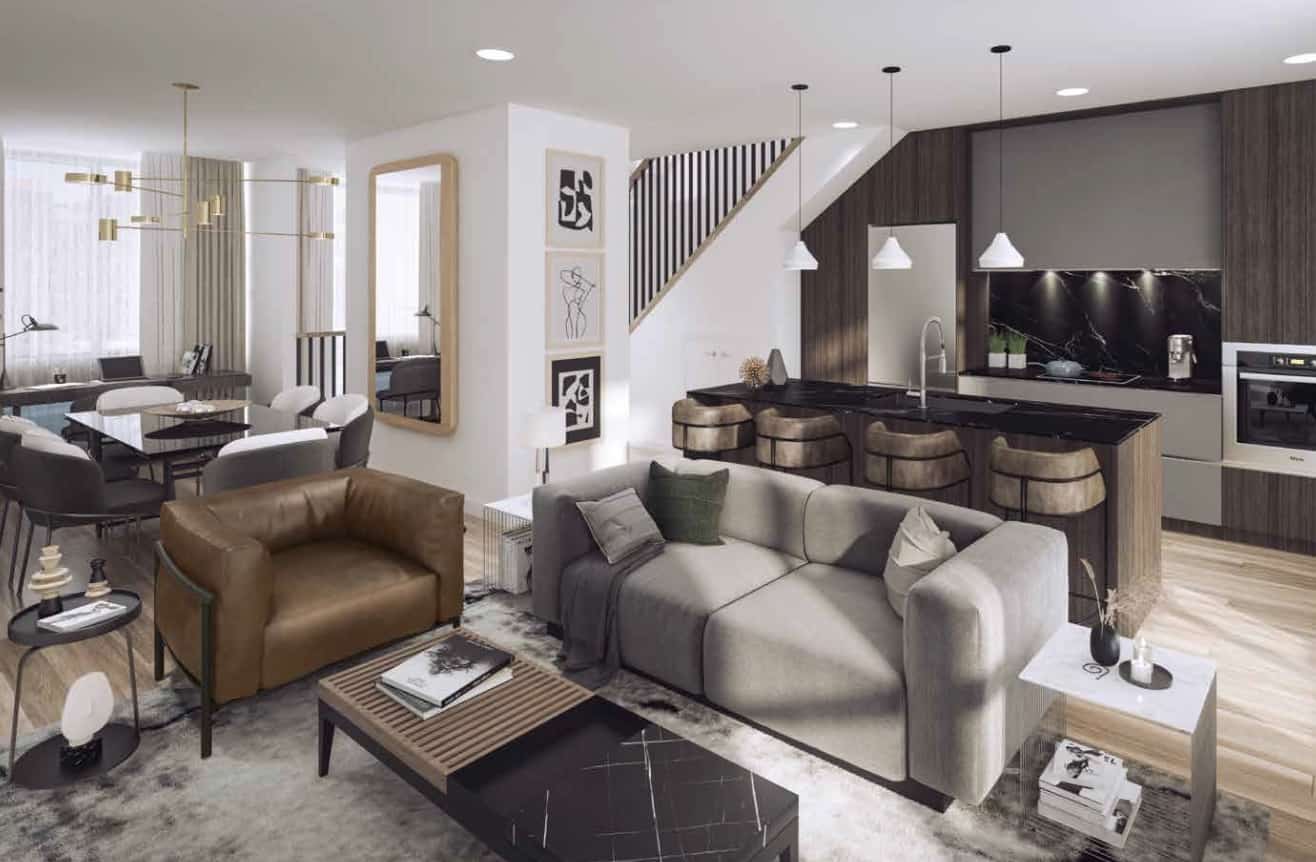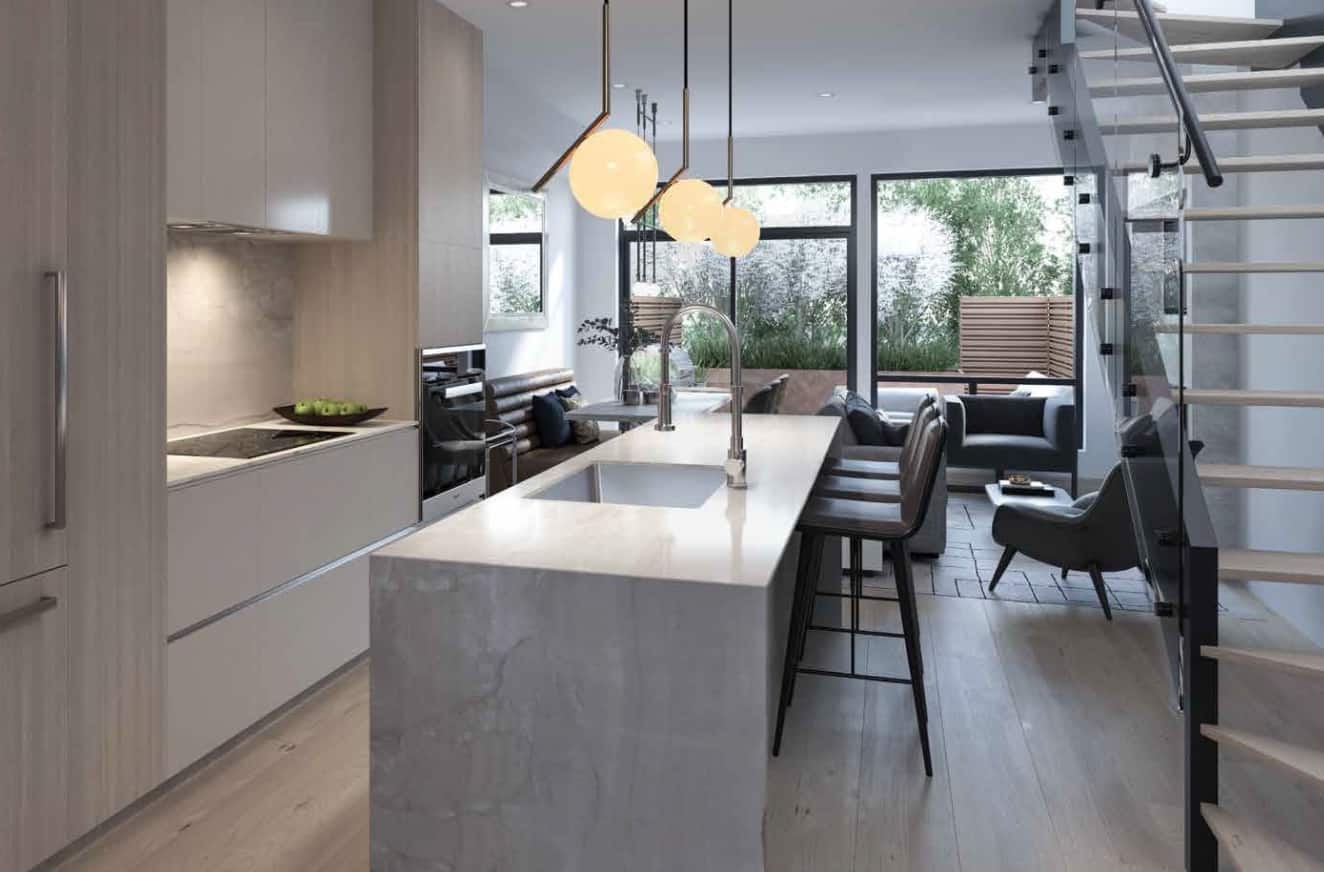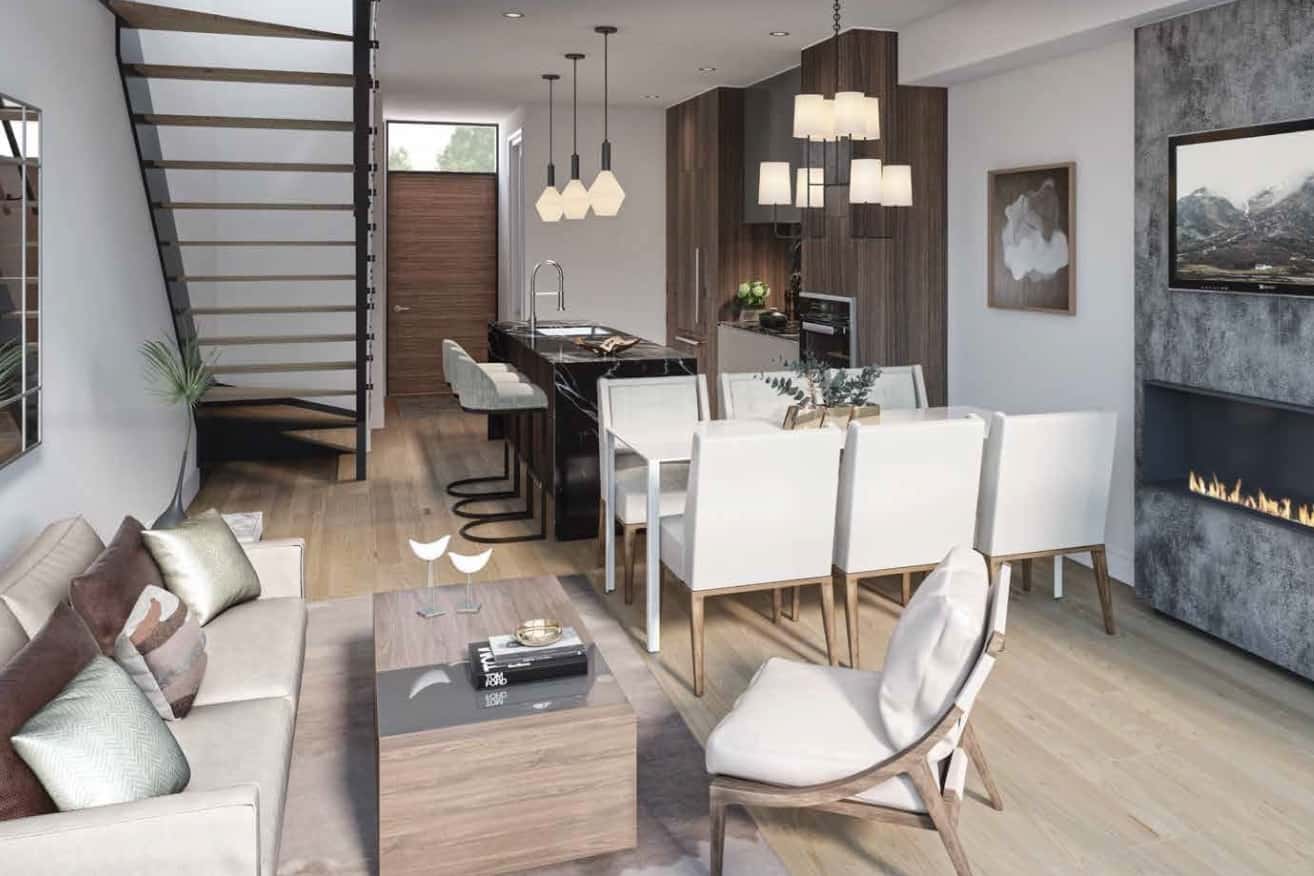 About the Developer
Lindvest is a Toronto-based real estate development organization with deep roots in the highly reputed, award-winning H&R family of companies.
"Lindvest" was founded in 1998. Land development was the company's initial focus. Since 2011, this team of professionals has been developing communities under the Lindvest banner. Along the way, Lindvest has developed a reputation for excellence in planning, progressive urban design and high standards of construction.
Ultrasonic Townhomes FAQs
How do I reserve a unit in this project?
After you review the floor plans and prices, if you know what suites you are interested in, you may reserve a suite online using our online reservation worksheet form at https://truecondos.com/worksheet.
Does filling out the worksheet form mean I'm committing to buy a suite?
No it is not a formal commitment, it is an expression of interest and the first step you must take if you are thinking about getting a unit in this project.
What does it mean that Andrew la Fleur is a "Platinum Agent"?
Platinum agents are the top selling agents who get preferred status with developers and first access to new projects before regular agents and the public.
Andrew la Fleur has been a top-selling pre-construction agent since 2007, and during this time he has achieved platinum status with many of the top builders and sales companies in the Greater Toronto Area.
For more information on about Platinum agents see this article: https://truecondos.com/5-things-to-know-about-buying-a-condo-with-a-platinum-vip-realtor-real-estate-agent/
How does it benefit me as a buyer to work with Andrew la Fleur as my Platinum Agent?
Working with me as your Platinum agent gives you several benefits
You get the

highest level of access

in the building

You pay the

lowest possible price

for the unit (prices are typically increased significantly after the Platinum sales event)

The best possible

incentives

I do not represent the builder. I represent you. You benefit from my expertise of being a top selling pre-construction agent and investor myself since 2007.

Access to my personal network of mortgage brokers, lawyers, property management, HST rebate services, handymen and much more.

My services to you as a buyer are

free
Do I get a cooling off period? What is it for?
Yes, after you sign the contract to purchase a suite you will have a standard 10-day cooling off period. It's 10 calendar days, not business days from the time you sign.
The 10 days are primarily for 2 things: 1) to have a lawyer review your contract with you if you wish and 2) to get a mortgage pre-approval letter
Do I need to have a lawyer?
You don't need to have a lawyer at the moment that you sign the agreement, however I always recommend that you have a qualified lawyer review your agreement of purchase and sale after you sign and during your 10-day cooling off period.
Not sure who to talk to? Don't worry – getting a lawyer is something I can help you with. Contact me for more details.
Do I need to have a mortgage pre-approval to buy?
95% of all builders will require you to provide them with proof of financing capability in order to purchase. This is not required before you sign a contract, but it is usually required within 60 days of signing.
Not sure where to begin? Don't worry – getting a mortgage pre-approval is something that I can help you with. Contact me for more details.
Do the prices include HST?
If you are purchasing for yourself and plan to move in, then yes, prices include the HST and there is nothing you will have to pay at final closing.
If you are purchasing as an investment rental property, then you will have to pay approximately 7.8% of the purchase price as HST on final closing.
This money is remitted to the CRA and as an investor renting out your property you can apply to the CRA immediately to get this money back. It usually takes about 1 month to get your rebate back.
For more information on the HST, see here:
https://truecondos.com/tag/hst-rebates/
Contact me for more details.
What are my closing costs on a pre-construction condo?
Closing costs on a pre-construction condo will vary greatly depending on the actual purchase price of the unit you are buying, but it also depends on the builder, the city that you are buying in, and the type of unit that you are buying.
Roughly speaking in Toronto you can expect to pay approximately 3-5% of the purchase price in closing costs when purchasing a brand new condo.
Check out this article for more info on closing costs:
https://truecondos.com/5-things-to-know-about-closing-costs-when-investing-in-a-pre-construction-condo/
Contact me for more details
Are there any 'hidden' costs when buying a pre-construction condo?
No, there are no hidden fees when buying pre-construction condos because all fees must be disclosed in the agreement of purchase and sale. All purchasers have 10 days to review the agreement and have a lawyer advise them on the exact closing cost amounts. If you need a lawyer to help you we can suggest to you to several expert law firms that will review your agreement in detail.
Is it possible to assign my condo? How much is the assignment fee?
Most condo builders do allow you to sell your unit before the building is complete. This projcess is called selling by "assignment".
There is usually an assignment fee and a legal fee associated with selling. Costs can range from $1000-7000. Contact me for more details.