Coming Soon: Nicholas Residences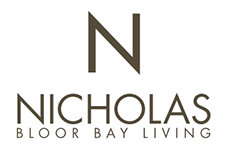 Coming soon from Urban Capital and ALIT Developments: Nicholas Residences.  Register with truecondos.com/wp now for your opportunity to buy before the public launch. Floor plans and pricing available now. Worksheets for units being accepted NOW. Don't delay, contact me today to buy a unit at Nicholas Residences.
Nicholas Residences will be located approximately at the corner of St Nicholas and St Mary Streets in the Bloor Yorkville neighbourhood. Steps to Yonge Street, Bay Street, The Manulife Centre and the heart of Yorkville, The building will incorporate two historic buildings on St Nicholas Street.
Urban Capital is the developer behind Boutique Condos in the entertainment district as well as River City in the West Don Lands.