Coming Soon: River City Phase 2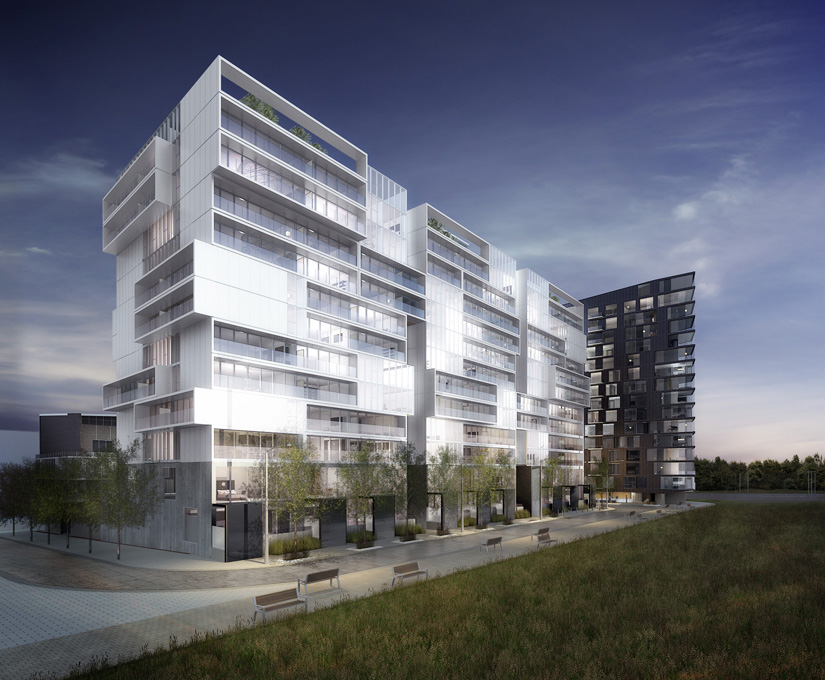 Launching very soon from Urban Capital: River City Phase 2. Contact me for floor plans and pricing.
River City phase 1 launched in late 2009 to much fanfare and success. Urban Capital hit this project out of the park with incredible architecture and design and great price points to boot. Investors were attracted by the long-term potential of being part of the master-planned community of The West Don Lands. End-users were attracted by the cutting edge design, affordable price points, and the low maintenance fees (only $0.38PSF for phase 1).
Phase 2 is to be 3 mini-towers of about 12 storeys each. Not a massive project, I am expecting there will be less than 300 units, so this one will sell quickly.
Prices of remaining inventory at River City phase 1 is in the low $500s PSF on average which is very reasonable compared to anything else downtown. I am anticipating prices around mid $500s for phase 2.
Much like Paintbox Condos in the Regent Park master-planned revitalization, the best is yet to come for this area. Not until around 2015 when the PanAm games comes to Toronto and the West Don Lands will play the central role in hosting the events will the real potential of River City be realized. Those who get in early will be in the best position to reap the rewards!
For pricing and floor plans for River City phase 2, please contact me today!