Coming Soon: Tableau Condos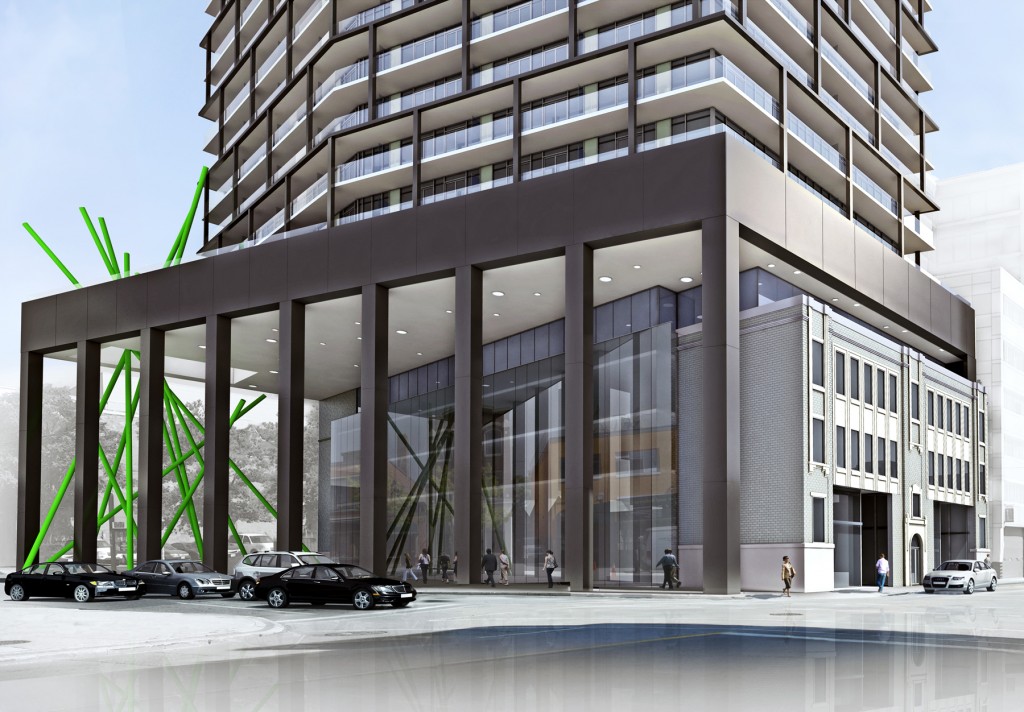 Feb 18 update: NEW RELEASE OF SUITES COMING THIS WEEKEND. 1 bedrooms will be available under $300k. Contact me for details.
Coming soon from Urban Capital, Malibu Investments, and Alit Developments: Tableau Condos.
The early word that I am hearing on this project is that it will be "very well priced". Quite frankly, they will have to be well priced in order to stand out in what is becoming an increasingly crowded sub-market. Several large scale projects have recently launched in the area including Bisha, The Mercer (formerly 8 Mercer), and Pinnacle on Adelaide. Several more are in the immediate pipeline including Tableau, Studio, and Cinema Tower.
This is the true entertainment district. Love it or hate it, you can't argue that this is A1 Toronto real estate. Much ink has been spilled lately with people prognosticating about the current and future of the district, but it is clear that if you add several thousand medium-to-high end condo units in such a small area, the area will change dramatically.
Prices are supposed to start at ~$540 per square foot and 80% of the suites will be priced under $400K. I suspect that the highest floors will fetch something in the $650 PSF range, but we'll have to wait and see what they come out with. If they can keep the high floors around the $600PSF mark, and if the floor plans make sense, this one could be a very good buy for investment.
For more information on Tableau, please contact me. Sales are starting this month.