Coming Soon the West Don Lands: River City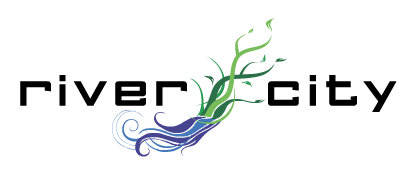 January 22 Update: New Release of Floor Plans from $189,900. Don't wait for the public launch. Buy today.  Contact me for more information.
It's no secret that 2009 has been a very quiet year for new condo launches in downtown Toronto. Besides One Cole, there really hasn't been any NEW launches worth mentioning this year. I expect things will change this fall and River City is a project that I am very excited about.
River City is going to be the first phase of new condos sold in the brand new West Don Lands neighbourhood. The West Don Lands is the currently undeveloped, 80-acre site bounded by Parliament Street (west), King Street (north), Don River (east), and the rail lands (south). Most of the land is owned by the provincial government and this entire area is slated to transformed from basically nothing into a master-planned community. Think condos, lofts, townhomes, retail, restaurants, employment, parks, and transit. This is going to be BIG.
The developers behind the project are Urban Capital (Camden Lofts and Charlotte Lofts) and Red Quartz Development. Sales will begin this fall. Register with truecondos.com/wp now for your chance to buy at any upcoming VIP sales events, and stay tuned to truecondos.com/wp for updates as more information is released in the coming weeks.