Coming Soon: Trinity Lofts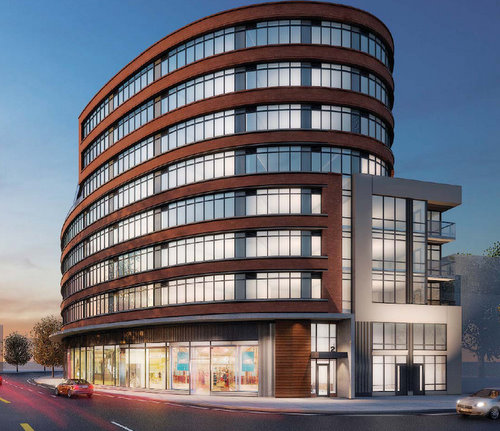 Floor Plans and Price list now available. Booking units now. Contact me for details.
Streetcar Developments is on a serious roll of late. The 'little developer that could' has recently launched two highly successful projects – 2 Gladstone and SYNC Lofts, which are in addition to their existing repertoire of projects including Corktown phase 1 (under construction, nearly complete), Corktown Phase 2 (construction starting), Vinegar Lofts (19 River, complete and registered), EDGE lofts (625 Queen, complete and registered), and a couple other projects on Queen East in Leslieville/The Beach. They have a formula for low-rise condo/loft marketing and construction and it seems to be working.
Their latest project is Trinity Lofts which will follow in the vein of their other projects like SYNC or Corktown and be a soft-loft, modern concept, boutique building with minimal amenities. SYNC proved to be a fantastic investment in my opinion with many units selling in the mid $400s per square foot. If Trinity Lofts comes out with similar pricing, it will be a slam dunk investment as this area has great upside potential. Units at 33 Mill street in the Distillery are currently selling in the mid $500s per square foot (for units with parking).
The site for Trinity Lofts will be just north of the Distillery District at 2 Eastern Avenue. This makes it central to the best of the east side including the Distillery District, Corktown, Riverside, the West Don Lands (currently being developed) and of course King East and the St Lawrence Market area.
SYNC was more than twice the size of this project and all the one bedrooms there sold out in first week. They only have a few 2 bedrooms left. It will be the exact same story with Trinity Lofts, except there will be even more competition for the smaller units as the supply is so limited. The public release of Trinity Lofts is set for May 8th, but if you would like to buy at the upcoming VIP sales event in advance of the public release, please contact me ASAP as this one will sell quickly.