E Condos Will Transform Yonge and Eglinton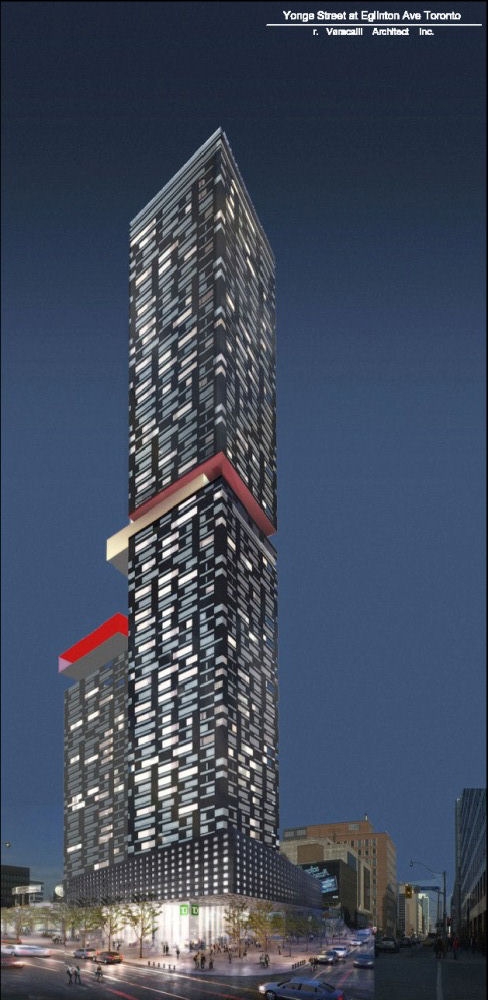 Coming soon to Yonge and Eglinton from Bazi's International, E Condos. Complete the form below to register to receive floor plans and prices and for your opportunity to purchase a suite before the public opening.
There has been a lot of buzz lately about Eglinton Avenue, mostly due to the ongoing political battle over the LRT line that is being added to this major route and whether or not that line should go underground. Â Well, regardless if it goes underground or overground one thing is certain: Yonge and Eglinton is about the become the next Yonge and Bloor. Look at what the Sheppard subway line ahs done for condo development on Sheppard over the last decade. Over the next 10 years you can expect to see the same thing on Eglinton.
From an investment standpoint, it is hard to go wrong with Yonge street. It has been and always will be the centre of our city, it's importance only grows each year as gridlock becomes more and more of an issue and as demand for real estate along Yonge street keeps soaring higher and higher. The developer of E Condos– Bazi's International-is no stranger to Yonge Street either with Crystal Blu already completed at Yonge and Bloor and Emerald Park is under construction at Yonge and Sheppard.
E Condos promises to be something special, and will certainly transform the area, with not one, but two towers promising to be 65 and 45 storeys respectively. Direct access to the subway will be a feature of this building, along with presumably access to an eventual LRT station underground too. Each building will have it's own amenities including their dramatic cantilevered pools that will jut out from the buildings-wow!
Complete the form below to register for E Condos VIP Sales!