Where I'm Investing Next and Why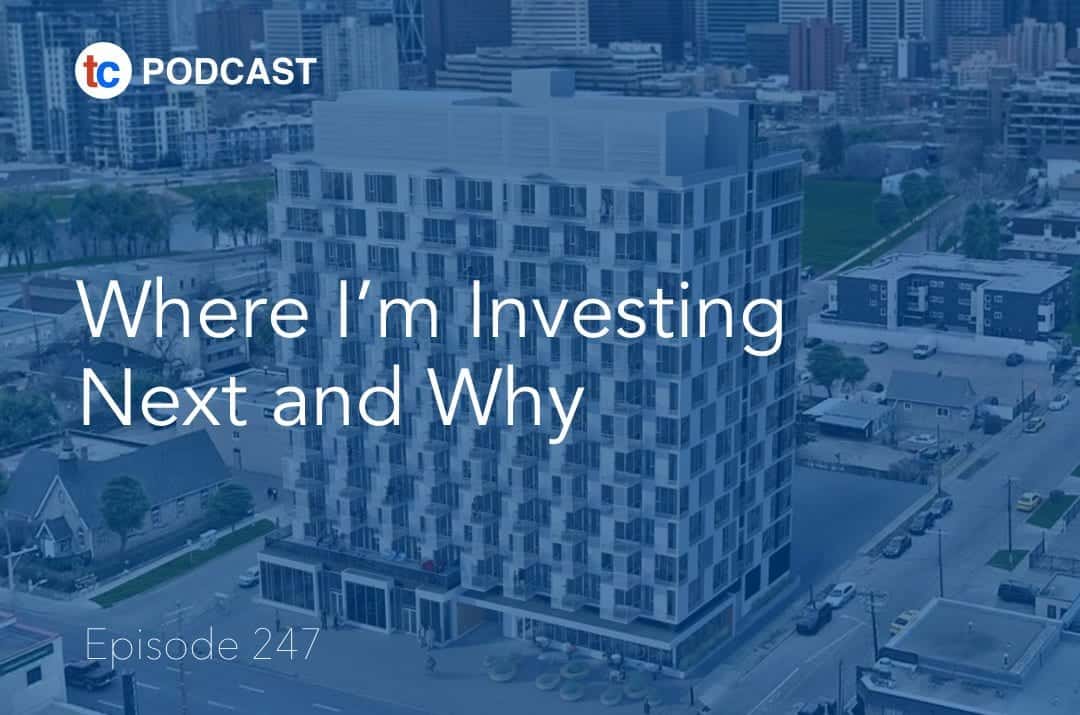 Andrew la Fleur shares where he is investing next and exactly why he picked this particular building in this particular market. You might be surprised, you'll definitely learn something new – take a listen and share this episode with someone you know.
Subscribe and listen to the True Condos Podcast
Andrew la Fleur:
Find out where I'm investing next and why on today's episode.
Announcer:
Welcome to the True Condos podcast with Andrew la Fleur, the place to get the truth on the Toronto condo market and condo investing in Toronto.
Andrew la Fleur:
Hi there. Welcome back to the show. Once again, thanks for tuning in. Andrew la Fleur here from truecondos.com. And very excited to bring this episode to you. I'm going to be talking about where I'm investing in next, and why I'm investing in this particular project. So, as any long-time listener of the show, any long-time follower of True Condos and of me will know, I'm not just somebody who sells condos but I invest heavily in condos myself. And that is what I love to do. I love to invest. I have a number of units, and I'm always looking to grow my own portfolio, and always looking to put my money where my mouth is, so to speak, and invest in what I'm selling to you the listener, you the investor as well.
Andrew la Fleur:
So, with that in mind, going to be talking to you today about my next investment. It's actually probably going to be looking at buying multiple units. I would say at least two units, maybe more depending on how many units are going to be available in this particular opportunity and if I can get enough units. Oftentimes with these things, I have so many clients that I am looking to accommodate, and get units for that often, unfortunately, I have to give up my own unit or units from time to time to my clients, if the builder is not able to accommodate enough for my clients as well as me. But my plan for this one, as I said, is to buy multiple units, hopefully, at least two. So, you know this is a very interesting and unique opportunity right off the bat if I'm buying more than one unit, for sure.
Andrew la Fleur:
The podcast, the title is Why I'm Investing Here, but really looking at my list of people who are ready to go and interested in buying a unit here in this project, I could change the title to why me, why I'm buying in this, why my family's buying in this, why my staff is buying in this, why many of my top clients who I've worked with for many years are buying into this project. You get the idea. There's tremendous amount of interest and my top top people, family and staff, and my top clients are all very excited about this. So, it's really unique. And without further delay, without further ado, I'll tell you the project that I'm investing in, if you don't know already, is called Era Condos by Minto. And the location may surprise you. It's in Calgary. That's right. I'm investing in Calgary, Alberta, not in Toronto, obviously where most of my investments are and in Ontario, here reaching out to Calgary, Alberta.
Andrew la Fleur:
And so, wanted to obviously get into that here today and tell you a little bit more why. On the surface you might say, "What the heck, Andrew, why are you investing way out there in Calgary?" But I think by the time you hear what's going on here about this opportunity and what's going on in the market or the Calgary, I think it will make a lot more sense, and chances are that you may be interested as well. If you are interested, please text me, email me, reach out to me. As I said, there's not an unlimited number of units for this opportunity. There's a lot of interest, a lot of demand. It's not going to last for long. I do think it will be a sell-out fairly quickly, judging by all accounts so far. So, text me (416) 371-2333 or call me or send me an email, andrew@truecondos.com. We'll be sure to get you all the details on this opportunity.
Andrew la Fleur:
And for this opportunity and all opportunities like it in the future, you got to make sure if you aren't already that you're receiving my weekly email updates, and you can do so by going and signing up with your name and email anywhere on truecondos.com.
Andrew la Fleur:
So, the first reason why I'm investing in Era Condos in Calgary is that this is a 5% deposit opportunity and it is pre-construction. That's right. The magic formula of 5% deposit only and it's pre-construction. It's not going to be completed, estimated occupancy is late 2023, so we're looking at four years until this building is complete and the deposit required is only 5%. I should put an asterisk on that 5% and let you know that is for qualified buyers only. We can get you more details on how the program works, but from what we understand so far, pretty much everybody should qualify for this program. But there's a process and an application and a small admin fee that you do have to pay, but it's 5% deposit and it's pre-construction, not going to be built, not going to be finished for four years. I mean, really, what more do you need to know?
Andrew la Fleur:
Other than that, if you've been following me at all for the last 12 years, you know that if you've been investing or following me at all for the last 12, 13 years, you know that 5% deposits on something that has pre-construction, not yet started construction is extremely, extremely rare. We rarely, if ever, see this. Anytime we do see this in the Toronto market, these projects are sold out instantly. These types of properties are sold out instantly. And oftentimes, there's usually some other catch involved with such a program. If you can't even find one, there's some kind of a strings attached to it, but this one I can tell you is a legit, amazing opportunity. Just from that alone, if I say nothing more, again, anytime you can buy something pre-construction, a good building in a good area with good rental demand, it's only putting 5% down, and you have a four-year minimum, four-year window ahead of you.
Andrew la Fleur:
Let's say there's some normal delays in construction and it takes a little bit more, let's call it five years, just do the math. You're only putting 5% down. Let's say it takes around four to five years to get built. If the property goes up in value, on average, by only 1% per year, you are doubling your investment, right? It's pretty simple math. If you put down 5% and it goes up 1% for five years, on average, maybe one year it goes zero, maybe another year it goes two, maybe one year goes down 5%, one year goes up 10%, whatever it is, if it works out, it averages out to 1% a year, appreciation over the time that it's being built, the time that your money is sitting there invested in the property and you're not doing anything, you're doubling your money before the building is even built. So, that's where it all starts. That's the biggest thing. And that's what's most exciting about this.
Andrew la Fleur:
The second point is that it's being built by Minto, Minto Communities, one of the best builders in the country. They've been around for 60 years. They built 80,000 homes. They're an absolute machine. They're all about customer satisfaction, service, quality, doing what they say, finishing what they start, and just generally good people and doing really good work with homes and condos across Canada and also in Florida as well. They're active in Florida as well, so gives you a ton of comfort to know that you're investing in what's here's a great builder. Of course, I personally have invested with them multiple times before. I'm probably, if not the top, one of the top-selling agents for Minto over the last five years with respect to condominiums here in the GTA. Approximately a hundred of my clients have purchased in Minto buildings over the last few years. And everybody across the board is very happy with the results and very happy with the experience that they have had investing with Minto.
Andrew la Fleur:
Another great thing about Minto specifically with respect to Calgary this time is that Minto is not just building this building in Calgary. They have a few other sites that they're also building in Calgary in that market. They entered the Calgary market a few years ago. They are committed to this market. They're also heavily invested in rental buildings. So if you didn't know, Minto is one of the largest landlords in Canada. They are a massive landlord. They own many rental units, apartment buildings across Canada, and they have been buying up rental assets in Calgary over the last few years. So, don't know the exact figure, but it's somewhere around a hundred million dollars. They have sort of invested of their own personal money as a corporation, as an entity, as an investor into this market. So, again, they're in this market for the long haul. They believe strongly in this market, and so it's very reassuring and comforting to be investing with a builder like that who's also invested in the market with you.
Andrew la Fleur:
It's not a case of just a builder coming in from Toronto and saying, Toronto's too expensive. Let's just go somewhere else and build a few buildings there and try to make a quick buck. And then if it doesn't work out, we'll just get the heck out of there and we'll go back to Toronto. That kind of a thing. It's not like that at all. It's quite the contrary. They are heavily invested. They moved into Calgary, as it were, and they're not going anywhere. They're in it for the long run. And so, it's great to invest with a builder who has that vision for the market as well.
Andrew la Fleur:
The third reason is the location. And let's talk about Calgary and specifically let's talk about the neighborhood, which is Bridgeland. Let's start with Bridgeland. So Bridgeland is sort of a hip up-and-coming cool area of the center core of Calgary, just right on the edge of the downtown. It's maybe similar, I like to say, to sort of Queen and Broadview, maybe how Queen and Broadview was 5, 10 years ago. So, it's a neighborhood right on the edge of downtown, a hip, cool neighborhood in transition that's just a short walk across the bridge and you're in downtown. It's sort of a similar idea to that with this neighborhood here. In 2017, Bridgeland was named the best neighborhood in Calgary. So, it's local Calgarians that I've spoken to and heard from. They definitely agree. Bridgeland is a cool, great spot where people want to be and there's a lot of positive momentum in that area from a real estate perspective.
Andrew la Fleur:
Let's talk about Calgary overall now. Now, obviously it's not all rosy and great in Calgary. And ironically, that's the reason, one of the reasons why we like to invest in this market is, it is a buyer's market in Calgary. This is not… If you're thinking about investing here, that's definitely what you need to know and understand. This is not Toronto. It is a very different mark from Toronto, and it is a buyer's market. The market has certainly been hurting and struggling in a general sense for the last four to five years. Things have not been great. The economy has taken a hit, the oil prices and everything that's going on with the pipeline and everything, that has taken a hit to their economy, and things have been bad, but they've been bad for several years. And there are certainly a number of signs that are starting to point to the fact that things might have sort of bottomed out in Calgary, if not now. They certainly are very close to that sort of a situation where it's a bottoming out situation and things will be back on an upswing.
Andrew la Fleur:
So, unemployment rates were very high two, three years ago. Those numbers have come down dramatically over the last few years. They're still higher than they are in say Toronto, but they're much, much lower and they're trending downwards. The population, most importantly, I looked at the population stats of the city. You want to make sure that you're buying into a city that's growing. People are coming in and that is certainly the case still with Calgary. This is not a Detroit situation where people are leaving the city en masse and there's empty houses and things of that nature, and people are bulldozing properties and things of that nature. Not at all. Things are bad in Calgary relative to Toronto and other parts of Canada, but relative to depressed markets, now the Calgary is not a depressed market or anything like that. It is a market that has a long history of booms and busts, booms and busts, ups and downs. Whereas Toronto and most markets in Ontario, more of a linear market, more of a slow and steady upward sort of trajectory with smaller lows and smaller highs.
Andrew la Fleur:
Calgary has a long history of being big highs, big lows, big highs, big lows. Right now, you're in a big low. When do you want to buy into a market? You want to buy when it's a big high or do you want to buy when it's a big low? Obviously, the time to buy is when the market is down, and when it's a buyer's market. And that time is now in Calgary. We don't know how much longer that's going to last, but at some point, soon we will be coming. The market will be coming out of this and going back to its normal pattern and normal history over the last how many decades of big highs and big lows. Right now is a big low, so it's just a matter of time.
Andrew la Fleur:
Calgary is the most affordable city in Canada, so Calgary has very high median incomes with very low house prices. That's makes it a very attractive place for especially new immigrants to come to, as we're increasing immigration to Canada, of course. Over the next few years, we do expect to see Calgary continue to grow. If you're a new immigrant, you look around the country, you could go to Toronto and 700,000 for a one-bedroom. You could go to Calgary, the same unit is 250. I'm not saying that everyone's going to stop going to Toronto and go to Calgary, certainly not. But there will be a very strong and compelling reason for new Canadians to go to Calgary, and that is precisely what's happening. Again, the city, the population is growing.
Andrew la Fleur:
What else can I tell you about Calgary? It's the youngest city in Canada. So, if you look at the population age, it's the youngest city in Canada. Anytime you have youth in a city, that's a good thing. That shows vibrancy, that shows upward economic momentum potential is there. You have young people who are the most likely to be working and being productive in the economy. That's what we like to see. And in case you didn't notice, Toronto, we always brag about how we're top city in the world as listed by this and by that and top five, top 10, we're always in the top whatever. In case you didn't notice, Calgary is also a city as often taking on those lists as well. Most recently, they were named the fifth most livable city in the world by The Economist, fifth most livable city in the world.
Andrew la Fleur:
So, Calgary is a great, great place. It's a great city, real estate market and everything else aside, it's a great place to be. It's a beautiful, beautiful city. You have the mountains, of course, nearby. It's an affordable city. It's an attractive city. It's the third biggest city in Canada as well. Toronto, Montreal, Calgary. Calgary is bigger than Vancouver. It's bigger than Ottawa. It's bigger than Edmonton. Calgary is the third biggest city in Canada. So it's a big city. You get the skyscrapers, you get the large employers, you get the restaurants and the art scene and the culture and everything else. You get that in Calgary. It's a big city. So, we have sometimes forget that, being here in Toronto, but that's important to understand and know as well.
Andrew la Fleur:
Looking forward, what's happening with the economy, CMHC, Conference Board of Canada, a lot of experts in this field who are way smarter than I am when it comes to economics and the future of where economies and things are going are all pointing to the fact that the next couple of years ahead are looking much better for the city than they have in the past couple of years. The city is working hard to also diversify away from their reliance on the oil and gas industry, looking at tech companies and startups and a lot of things fuelling that economy there. And again, if you're a tech company or something looking for talent and looking for office space and things like that, Calgary's a very affordable place to go. It's in the best country in the world, Canada. It's a large city. There's a lot of talent there. You have universities, you have a great transit system.
Andrew la Fleur:
Only thing you don't have in Calgary is the weather. But that's true in pretty much every city in Canada except maybe you could argue Vancouver. It's a cold country. We all have the same disadvantage, so to speak, on the global stage, but we still do very, very well as a country and as cities. So, that's a little bit about Calgary. And so basically to sum it up, yeah, I'm excited about Calgary because it's a buyer's market and the future, the prospects are looking very, very good to invest there today, now, and not to wait.
Andrew la Fleur:
The fourth reason why I'm excited and why I'm investing in this project is these units all come with a two-year rental guarantee. Two-year rental guarantee with positive cash flow projections. So, good luck finding cash flow anywhere in Toronto anymore. It doesn't exist, even projects outside of Toronto around the Greater Golden Horseshoe area. It's basically impossible to find positive cash flow at the moment, especially on a condo with these units. The rental market is very good in Calgary. Rental numbers are very good. Prices are low, rents are high relative to prices. So, we're getting positive cash flow here. We're getting a two-year rental guarantee. So when you take the fact that there's a four-year build-out, four to five years for it to be built, plus a two-year rental guarantee, once it is built and it's managed for you for those two years, you're talking six to seven-year runway, six to seven years ahead of us here.
Andrew la Fleur:
So, really the only question you got to ask yourself as an investor is, do you think the Calgary market is going to have a positive upswing sometime in the next six to seven years? And do you think you will be able to do well with putting down only 5% deposit knowing that you have a six to seven-year runway ahead of you here where you don't have to lift a finger or do anything as an investor and everything's done for you with this investment? Again, it's a no-brainer. It really, it's a super low risk, potentially a super high reward type of scenario, and it makes it very exciting. So those are four key main reasons.
Andrew la Fleur:
The bonus reasons that I want to talk about, a few smaller points. Number one is the floor plans, so floor plans are excellent in this building. Minto's done a fantastic job. The views in this building, you have pretty much clear views all the way around you. The floor plans are nice, efficient, investor-friendly layouts, which make them perfect rental units. You're buying into a neighborhood, Bridgeland, which is a popular hip area, but there's very few new condos, if any, that had been constructed or are being constructed in the area. So, again, four or five, six years from now, at some point, you're going to have a massive shortage of new condominium products. If you have that product out there and everything else is very old or nonexistent, you're going to do very well with that in a location like this.
Andrew la Fleur:
Another point, low closing costs. In Alberta, the closing costs are shockingly low. Again, closing costs on a typical condo in Toronto right now, somewhere around minimum 20,000 up to probably 40,000. You're definitely, an average, you're probably around 30,000 on average for closing costs. For the cost of closing, your closing costs on one condo in Toronto, you can buy two condos.
Andrew la Fleur:
Your deposits for two condos in Calgary with this opportunity. $30,000, you can pick up two units, 5% each, 15 each. I mean, it's insane. The closing costs, from what I understand is somewhere around 1500 bucks for everything. There's no land transfer taxes. You're not paying these $10,000 in development charges and everything else that you're paying here in Toronto. You're paying, for what I understand, what I've been told so far, and what's looking like so far, around 1500 bucks. You do have to pay GST. How we have HST, we pay an extra on closing. We apply, we get most of it back. You do have to pay some GST extra on the purchase price in Calgary. However, there are rebates available and any amount that you do have to pay in Calgary, the nice thing is you can put that into a mortgage. Unlike here in Toronto, your HST, it's all out-of-pocket, money on closing you have to pay in Calgary, you can put that into a mortgage.
Andrew la Fleur:
All the units come with a free locker. Lockers included. Nice little bonus. Parking spots, parking will be very cheap. I'm still waiting on the exact number, but much cheaper than any parking in Toronto. The building will be Airbnb friendly. That's right. They will actually put into the bylaws for this building that short-term rentals are allowed, so this is potentially for those Airbnb investors out there, that's another potential use of this property. And in a great neighborhood like Bridgeland, that could potentially do very well. So that's a nice little bonus there. Maintenance fees are super low. It's a sort of a stripped down bare bones building on purpose to keep the maintenance fees low, somewhere around 40 cents per square foot, which is great. And again, unlike a typical condo in downtown Toronto, now is about 65 to 70 cents per square foot.
Andrew la Fleur:
Yeah. And finally, I think it's something about something to the effect of just, it feels good to help our brothers and sisters in Western Canada. They're struggling, their economy is struggling a bit. It feels good to be able to help them out and just investing into that market in a strange as it may sound way, that's one way that we can help our fellow brothers and sisters in Western Canada, help their economy, help boost things, help the market there, and just create some optimism there for them, which they, again, they've been struggling over the last few years and yeah, it's great to be able to share the love, spread the love. Just take a very small fraction of the profits that we've been enjoying and making here in Ontario and diversify the portfolio a bit with something in another great city from a great builder in Calgary.
Andrew la Fleur:
So, there you have it. Those are the reasons why I'm investing in this project. And again, make sure that you text me, email me, call me. There's only around a hundred units in this opportunity. (416) 371-2333. Or you can always email me as well, andrew@truecondos.com. Make sure you have all the details for this opportunity. Make sure you're ready to go when this project comes out this week, and yeah, let me know what your questions are. Let me know what you think. Looking forward to helping you with this great investment with Minto and Calgary. Okay. Until next time, happy investing. We'll talk soon.
Announcer:
Thanks for listening to the True Condos podcast. Remember, your positive reviews make a big difference to the show. To learn more about condo investing, become a True Condos subscriber by visiting truecondos.com.