River & Fifth Condos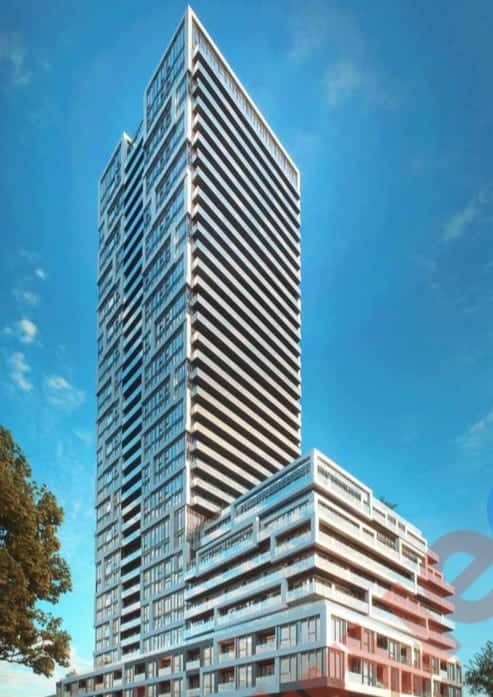 | | | | |
| --- | --- | --- | --- |
| Developer | Broccolini | Number of Units | 580 |
| Address | 5 Defries Street | Occupancy Date | May 2023 |
| Area | Corktown | Maint. Fees | $0.59 psf/m |
| Number of Storeys | 37 | Priced From | $529,990 – $991,990 |
About River & Fifth Condos
The fusion of nature & city dance along the river's edge. Come home to refined condominium residences that bring the outside in. Get ready for the rise of River & Fifth Condos.
Here in Corktown, a 37-storey glass tower and podium emerge to become an instant icon. The trails and surrounding parks guide your path home, leading to a grand lobby that brings the outside in. Modern. Sophisticated. It's the urban oasis you've been waiting for.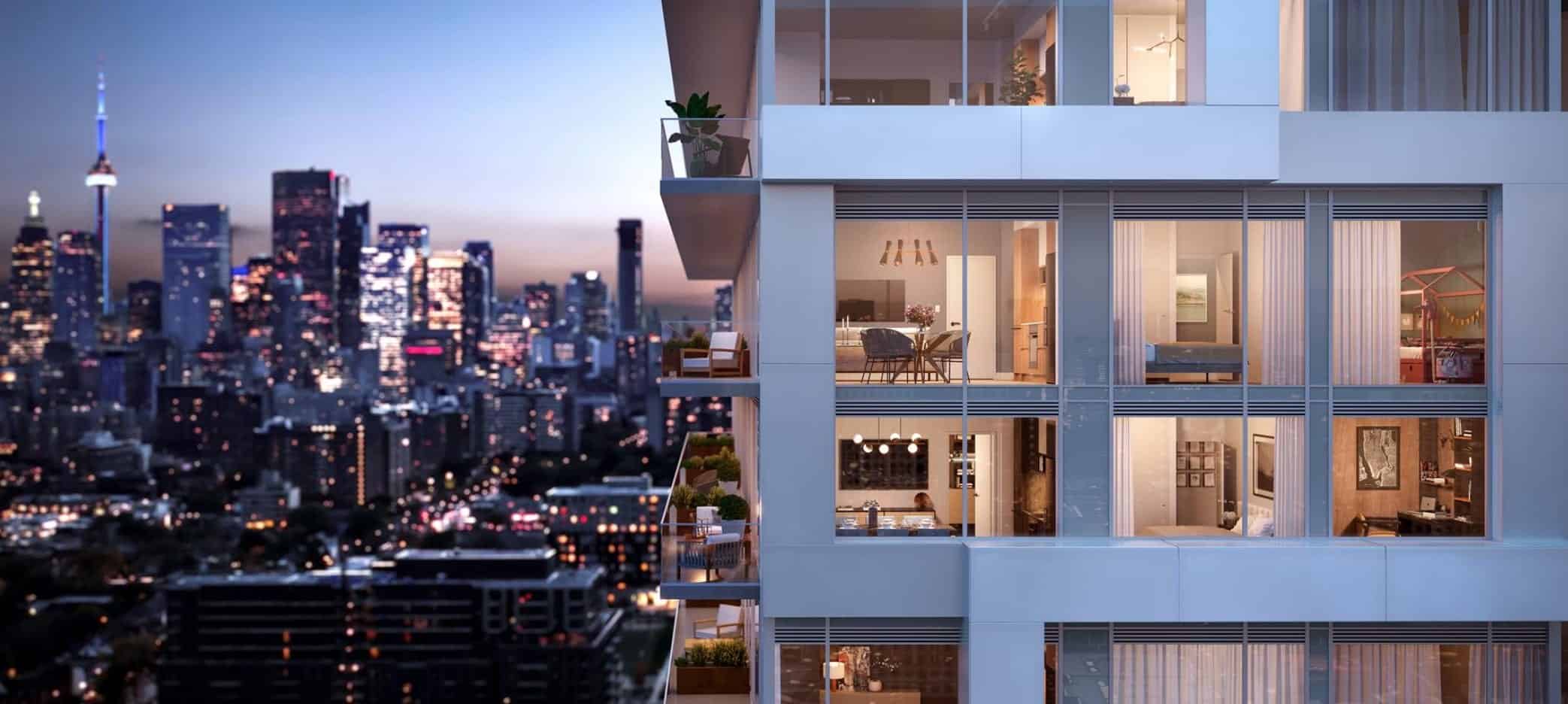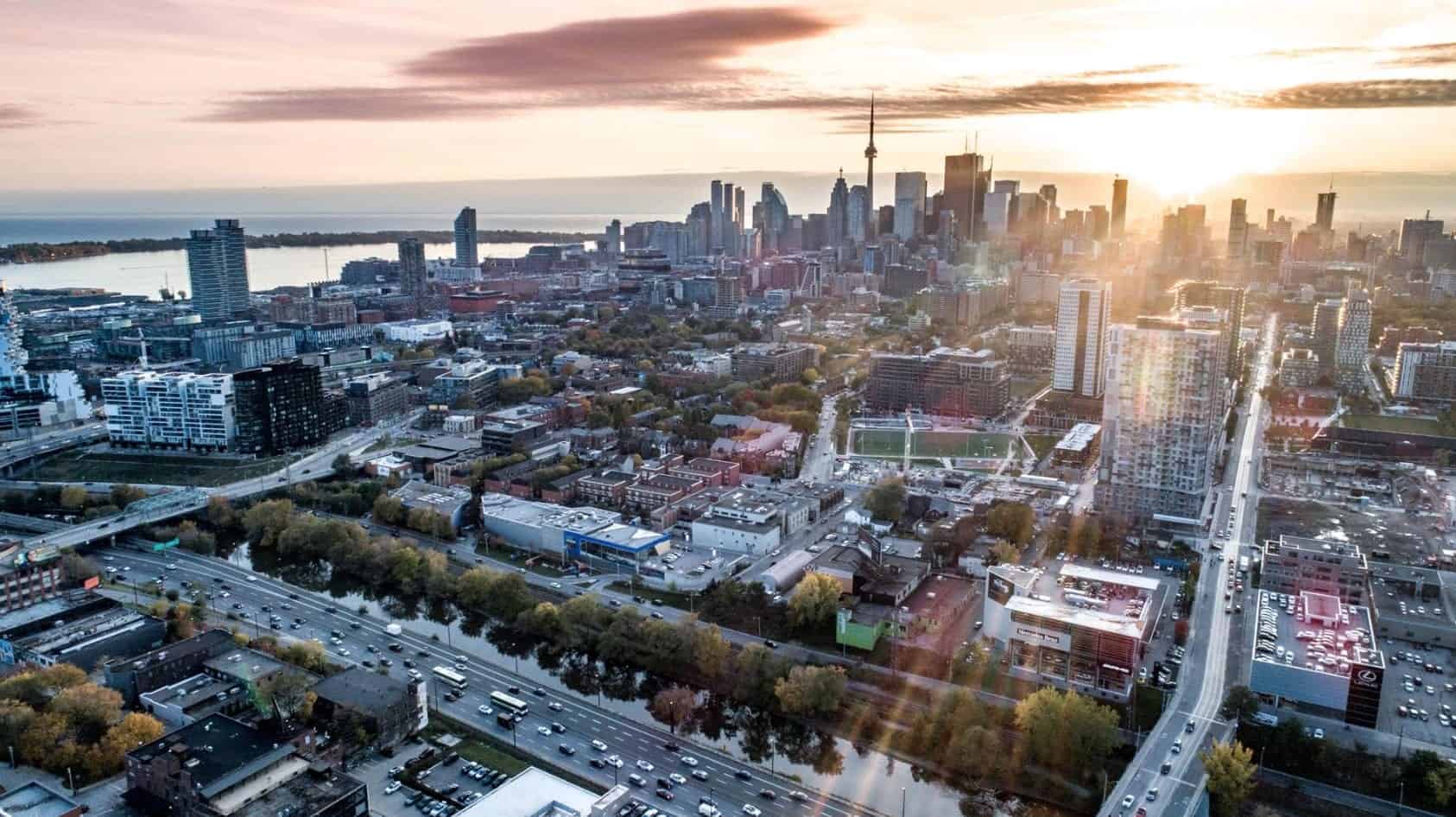 River & Fifth Condos Location
River & Fifth Condos Broccolini will be located at 5 Defries Street in the Downtown East neighbourhood of Toronto, ON.
Toronto is often celebrated for its diversity and quality of life, as a place where opportunity is everywhere. Its innovation and ability to connect people from all backgrounds are just a couple of elements that make Toronto stand out as one of the most livable cities in the world and yet, there's more: Toronto's impact is and always has been deeply connected to the city's east end, home to the shorelines of the Beaches, award-winning restaurants, sprawling parklands, and stunning views of the city skyline.
Living in Toronto
• Voted #1 best place to live in the world (The Economist 2015)
• Added 82,100 technology-related jobs between 2012 and 2017
• Considered the safest city in North America (The Economist 2017)
• Ranked 3rd best city to live globally (PwC 2016)
• Immigration – over 125,000 annually to the GTA
• The financial core has 1/3 of the jobs in the GTA and is under 10 min. away · East Harbour is built to accommodate over 70,000 jobs
Living in Corktown
• Over 100 local independent businesses in Riverside and Corktown
• 104 acres of local parkland
• The Don River stretches 38 km in length
• 10 minutes from Toronto's downtown core
• Median family income of $101,037 (South Riverdale)
• 55% of residents are of working age (25-54) (South Riverdale)
• Minutes away from the Don Valley Parkway
Entertainment
The east end brings with it countless neighbourhood mainstays, at once new and yet refreshingly familiar. At River & Fifth Condos, take your pick of shops, parks, and activities— everything you could imagine made available to enhance the life you lead.
In a city well known for its worldly tastes in food and drink, explore eateries and local hot spots that bring the best of Toronto together. People from near and far frequent Toronto's Eastend neighbourhoods including Riverside, Corktown, Distillery District and Canary District for its incredible selection of unique places to eat & enjoy. Get ready for the rise of River & Fifth Condos.
Culture
Immerse yourself in a collection of art and culture right at home. Surrounded by trees and greenspace, revel in the wonder of Underpass Park, a concrete canvas for the city's street artists. Get lost in alleyways made beautiful by murals and graffiti both planned and expressed spontaneously. Create freely, explore endlessly at River & Fifth Condos.
River & Fifth Amenities
Party Room
Relax fireside with friends or celebrate a family gathering in style. Suited with a catering kitchen, lounge area, and private spaces for indoor and outdoor meals, River & Fifth Condos' Party Room is a comfortable space to entertain groups big and small for any occasion.
Kids Room
Complete with game tables for group activities— board game nights, late nights up doing homework—the Kids Room is a haven for family-friendly activity. Comfy couches line the video game area ready for action and, of course, a small kitchenette is always nearby for you to prepare snacks without having to pause the fun for long.
Hobby Room
The Hobby Room is an inviting space designed for any pastime you may have, be it crafting, collecting, gaming, you name it. This open space includes picnic tables fit for collaboration or stretching out for maximum productivity.
Coworking Space
An extension to your current office space. Located conveniently off the lobby, the coworking space at River & Fifth Condos is fitted with all the makings of an organized office: a coffee bar, phone booth, meeting rooms, and open lounge workspaces for you to stretch out and let your mind focus in comfort while you work.
Rooftop Terrace
Never miss a moment of sunshine or the opportunity to catch the fresh morning air. The Rooftop Terrace is made for bustling warm weather activities and relaxation alike: get your toes wet walking along the pool's Baja steps; find quiet time with a book in a poolside cabana; converse with friends around the firepit or during a BBQ at one of the outdoor dining stations…all with the city views lining your every experience.
Sports Lounge
The big game's on and all the bars are full of fans ready to riot. Thankfully, River & Fifth Condos' Sports Lounge provides a solution with more than the average sports arena can offer. Invite your friends to watch the game while enjoying drinks at the wet bar, competing in a friendly game of pool, or sitting fireside in good company.
River & Fifth Features
A world of contemporary retreat. Designed with the highest-quality materials, the walls of River & Fifth Condos are built to bring nature to you: sleek wood paneling akin to trees contrasted against stark whites and vibrant greens in a space made to capture modernity and edge. Windows pepper every area, inviting bursts of sunshine in at all angles and opportunities.
Suite Features
• Ceiling height approximately 9' with smooth finish *‡
• Wide plank laminate flooring in foyer, living/dining areas, kitchen, bedroom(s) and den*†
• Custom-designed solid core suite entry door with security view hole
• Matte black finish hardware on swing door(s) *
• Floor to ceiling glazing/window systems in accordance with building elevations *‡
Kitchens
• Contemporary kitchen cabinetry custom-designed by U31 *†‡
• Quartz countertops *†
• Contemporary porcelain tile backsplash *†
•  Under-mount stainless steel sink, single-lever, pull-out spray faucet in matte black finish*
• Optional fixed kitchen islands will be offered for select suites *†
Bathrooms
• Custom-designed vanity by U31, with quartz slab countertop and under-mount sink *†
• Contemporary faucet in matte black finish *†‡
• Large frameless mirror with floating shelf, medicine cabinet and wall sconce *†‡
• Full height wall tile in the tub surround and in separate shower stall *†
• Faucet with matte black finish and rain style showerhead in the tub or shower *
• Clear glass shower door and recessed shower pot light in separate shower stall *
* Where applicable and as per plan.
† As per Vendor's preselected standard finish packages.
‡ Ceiling heights are subject to bulkheads, dropped ceilings and structural beams.
About the Developer
Backed by a team of experienced professionals, Broccolini boasts expertise in all aspects of complex residential builds. From concept development, negotiating finances, design and architectural services, global construction management, to in-house marketing, sales management, and residential and commercial client relations, Broccolini envisions, plans, builds, and manages residential construction projects from inception to completion.
River & Fifth Condos Frequently Asked Questions
How do I reserve a unit in this project?
After you review the floor plans and prices, if you know what suites you are interested in, you may reserve a suite online using our online reservation worksheet form at https://truecondos.com/worksheet.
Does filling out the worksheet form mean I'm committing to buy a suite?
No it is not a formal commitment, it is an expression of interest and the first step you must take if you are thinking about getting a unit in this project.
What does it mean that Andrew la Fleur is a "Platinum Agent"?
Platinum agents are the top selling agents who get preferred status with developers and first access to new projects before regular agents and the public.
Andrew la Fleur has been a top-selling pre-construction agent since 2007, and during this time he has achieved platinum status with many of the top builders and sales companies in the Greater Toronto Area.
For more information on about Platinum agents see this article: https://truecondos.com/5-things-to-know-about-buying-a-condo-with-a-platinum-vip-realtor-real-estate-agent/
How does it benefit me as a buyer to work with Andrew la Fleur as my Platinum Agent?
Working with me as your Platinum agent gives you several benefits
You get the

highest level of access

in the building

You pay the

lowest possible price

for the unit (prices are typically increased significantly after the Platinum sales event)

The best possible

incentives

I do not represent the builder. I represent you. You benefit from my expertise of being a top selling pre-construction agent and investor myself since 2007.

Access to my personal network of mortgage brokers, lawyers, property management, HST rebate services, handymen and much more.

My services to you as a buyer are

free
Do I get a cooling off period? What is it for?
Yes, after you sign the contract to purchase a suite you will have a standard 10-day cooling off period. It's 10 calendar days, not business days from the time you sign.
The 10 days are primarily for 2 things: 1) to have a lawyer review your contract with you if you wish and 2) to get a mortgage pre-approval letter
Do I need to have a lawyer?
You don't need to have a lawyer at the moment that you sign the agreement, however I always recommend that you have a qualified lawyer review your agreement of purchase and sale after you sign and during your 10-day cooling off period.
Not sure who to talk to? Don't worry – getting a lawyer is something I can help you with. Contact me for more details.
Do I need to have a mortgage pre-approval to buy?
95% of all builders will require you to provide them with proof of financing capability in order to purchase. This is not required before you sign a contract, but it is usually required within 60 days of signing.
Not sure where to begin? Don't worry – getting a mortgage pre-approval is something that I can help you with. Contact me for more details.
Do the prices include HST?
If you are purchasing for yourself and plan to move in, then yes, prices include the HST and there is nothing you will have to pay at final closing.
If you are purchasing as an investment rental property, then you will have to pay approximately 7.8% of the purchase price as HST on final closing.
This money is remitted to the CRA and as an investor renting out your property you can apply to the CRA immediately to get this money back. It usually takes about 1 month to get your rebate back.
For more information on the HST, see here:
https://truecondos.com/tag/hst-rebates/
Contact me for more details.
What are my closing costs on a pre-construction condo?
Closing costs on a pre-construction condo will vary greatly depending on the actual purchase price of the unit you are buying, but it also depends on the builder, the city that you are buying in, and the type of unit that you are buying.
Roughly speaking in Toronto you can expect to pay approximately 3-5% of the purchase price in closing costs when purchasing a brand new condo.
Check out this article for more info on closing costs:
https://truecondos.com/5-things-to-know-about-closing-costs-when-investing-in-a-pre-construction-condo/
Contact me for more details
Are there any 'hidden' costs when buying a pre-construction condo?
No, there are no hidden fees when buying pre-construction condos because all fees must be disclosed in the agreement of purchase and sale. All purchasers have 10 days to review the agreement and have a lawyer advise them on the exact closing cost amounts. If you need a lawyer to help you we can suggest to you to several expert law firms that will review your agreement in detail.
Is it possible to assign my condo? How much is the assignment fee?
Most condo builders do allow you to sell your unit before the building is complete. This projcess is called selling by "assignment".
There is usually an assignment fee and a legal fee associated with selling. Costs can range from $1000-7000. Contact me for more details.