VIP Sales on Now at Yorkville Plaza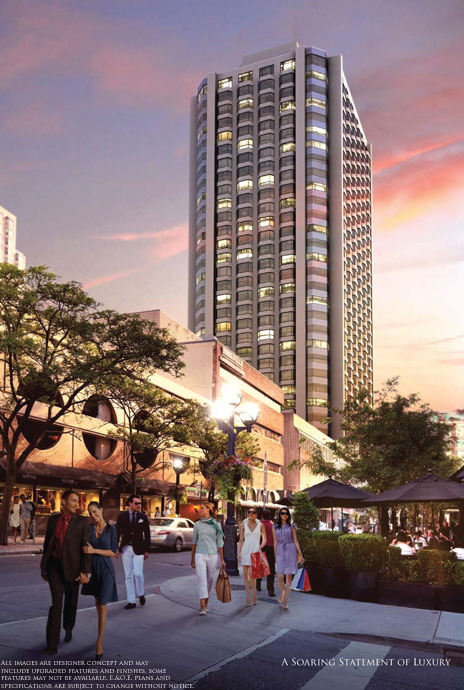 Yorkville Plaza by is a condominium conversion of the old Four Seasons by Camrost Felcorp.
Camrost has had great success selling their other big conversion project: Imperial Plaza on St Clair at Yonge, and I suppose they decided to stick with the 'plaza' nomenclature on this one. You won't find the words 'Four Seasons' anywhere in the marketing of this project, as it is clearly NOT affiliated with the Four Seasons brand in anyway whatsoever, but they are simply converting the iconic old Four Seasons hotel building. Future plans are for a brand new tower to the south of this tower as well.
If you are looking for a new condo in the heart of Yorkville for under $400K, you basically have zero options. Enter Yorkville Plaza. There will be plenty of small suites, and the largest in the building will only be 750 sq ft. This building is perfect for:
The Rosedale, Forest Hill, Moore Park baby boomer or retiree who is looking for a downtown Pied a Terre residence.
Parents of UofT students. If your child is at UofT or will likely be studying there in the future, there are plenty of studios and 1 bedrooms that would be perfect.
Investors looking to get into short-term executive rentals – again, these small suites in this location are PERFECT for this type of usage. Small, furnished 1 bedrooms in Yorkville rent out for as much as $3500/month for short term rentals.
For floor plans and pricing for Yorkville Plaza, and your opportunity to purchase now before any public release, please contact me.